… everybody rock and roll! Think you can name that tune?
So with the ceiling now finished downstairs, the floor is in motion. No wasting time here, nuh-uh. David and Joe are gettin' down to bidness, if ya know what I mean…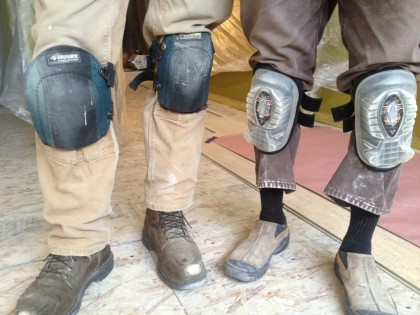 The floating cork planks are huge — 12″x36″ and 1/2″ thick, so theoretically the floor should go down even faster than the ceiling…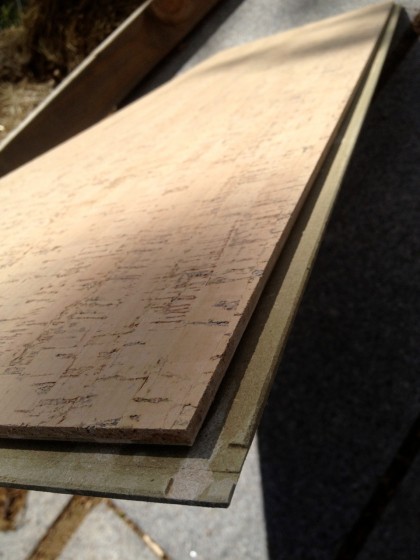 There's some trimming involved to get things to fit…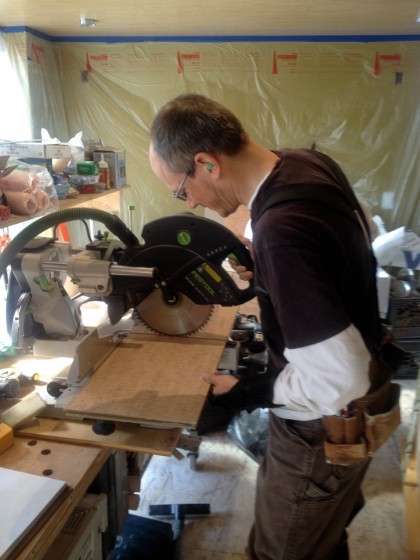 But these things snap together easy-peasy…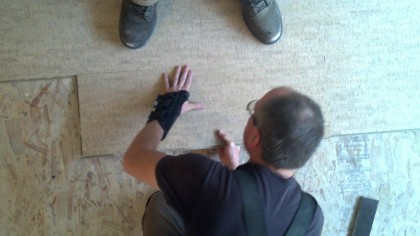 Work began yesterday and already the boys are more than halfway done!