Who needs Good Friday when you can have Amazingly Awesome Friday, like we had today?
First things first. David finished plumbing the rainwater collection system, connecting the anti-backflow valve and laying the overflow pipe into a bed of gravel in the trench that was dug yesterday. Looks crazy, doesn't it?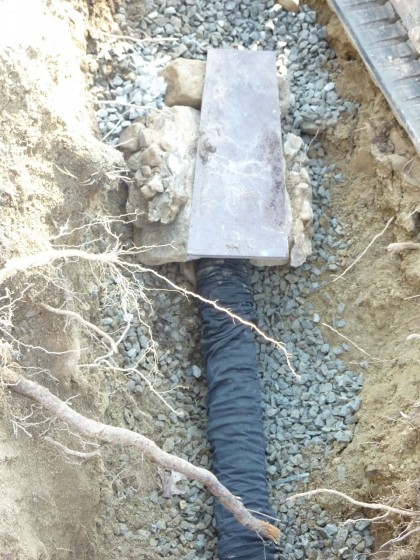 Then the overflow piping got covered in crushed stone and the trench was backfilled with dirt…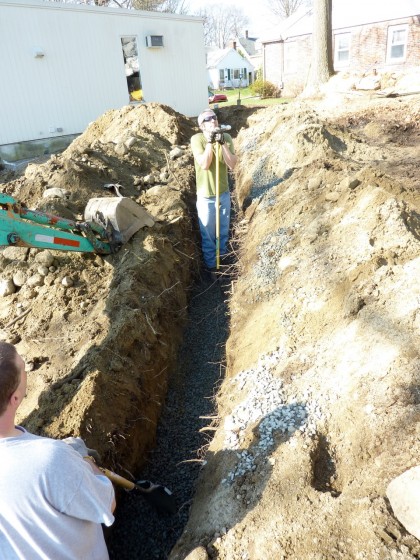 The piping trench alongside the house got brought back up to grade with dirt…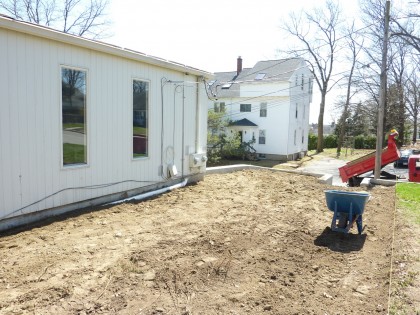 Then the gravel bed for that 2′ buffer around the house got spread. Eventually, we'll add galvanized steel edging to hold and define it, then this buffer will get topped off with smooth, black beach pebbles (3rd house down at link for example)…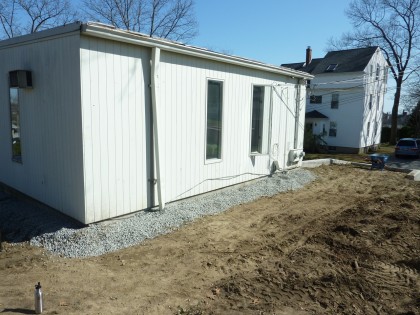 At the back of the house, the patio area was readied for a bed of crushed stone…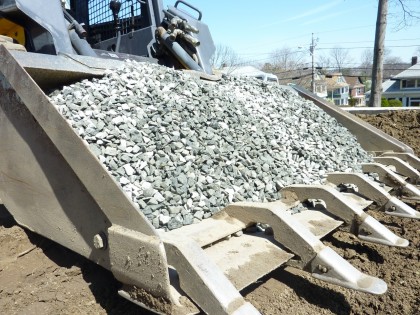 Crushed stone was spread to about 6″ deep today. This will form the bed for the concrete strips to be poured some day in the not too distant future…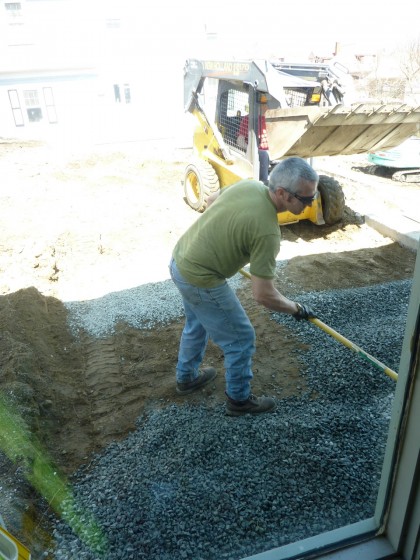 The world's most awesome worker bees raking out all that gravel…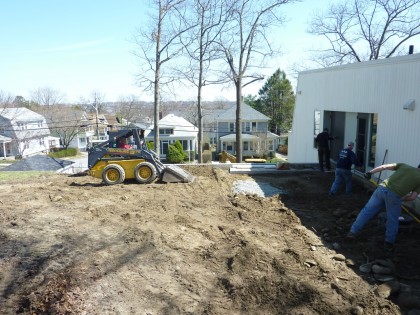 Have I mentioned lately how much I love you guys?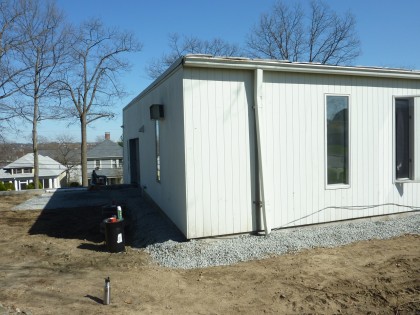 With the upper level done, the boys moved down to the storage area under the patio and dug that out a few inches in preparation for tomorrow's loam arrival…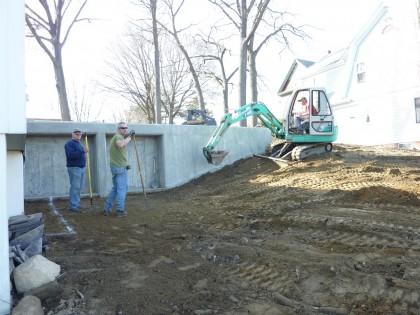 And with that, the day was done.
Tomorrow, a tad more grading, loam spreading and erosion control matting will get secured to the front slope. See you then!
Tags: garden, hardscape, landscaping, rainwater collection