Happened to be in New York City and made a special trip to the Ann Sacks showroom on East 18th today. Soooooo glad we went. Tile in person is so different from tile online — as you might imagine.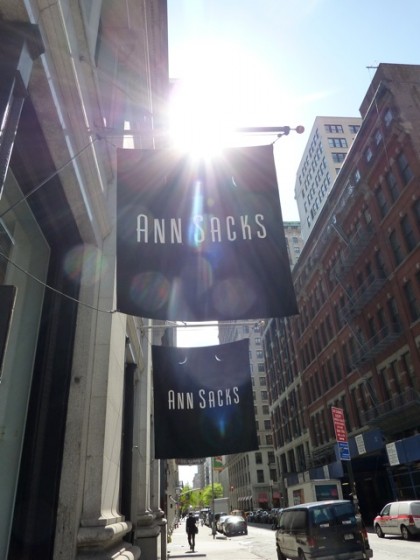 It's hard not to get distracted by the possibilities for the kitchen or bath…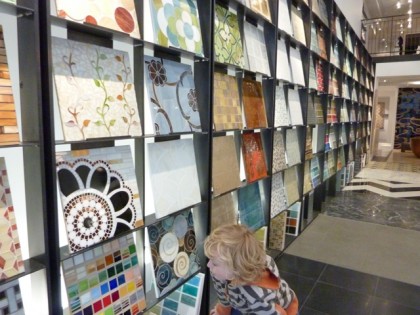 But we focused on looking at using concrete tile in our entryways, which was our mission in coming here in the first place. Some beautiful choices in concrete, mostly patterned…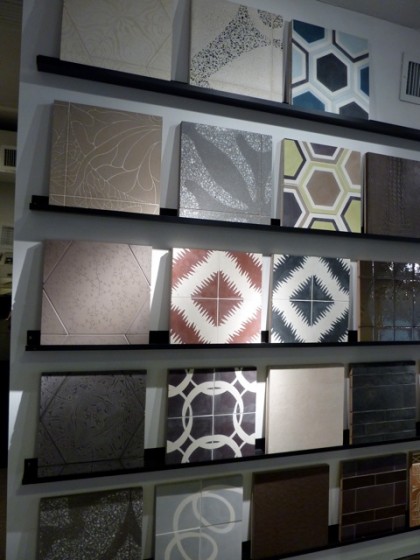 The Andy Fleishman Neo Terrazzo was particularly beautiful with a lovely matte finish…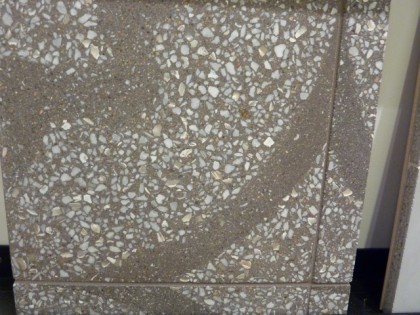 Up close, you can really make out the mother of pearl and stone pieces — the aggregate comes from the North Carolina coast…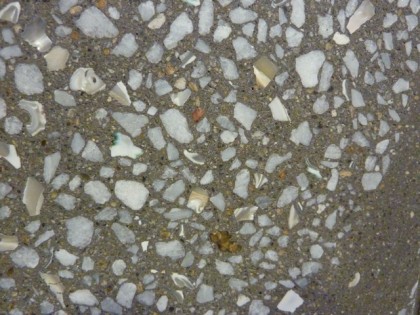 The Paccha tiles made in Morocco (by Popham Design) are amazing, especially to the touch. They have a very handmade, artisan look to them, which makes sense since they are, duh. But the… hmm, what word to use? if we were talking about fabric I'd say the hand of the tiles is very warm and matte to the touch. Really beautiful with a lot of depth…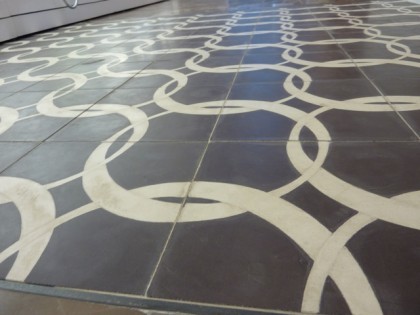 We saved our favorite for last: the Angela Adams Argyle concrete tiles (sorry, the lighting in this part of the showroom, not so good)…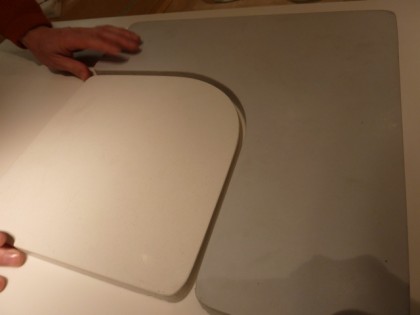 They're huge! 16″x16″. Way bigger than I imagined. Available in nine colors by Angela Adams or, get this, customizable in any Benjamin Moore paint color. Nice. The color goes all the way through the tile…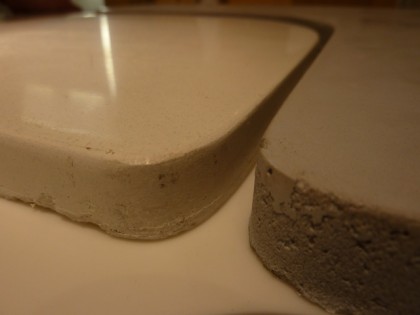 so even with wear and tear, just sand them down, refinish the top and you're good to go. Made in America. $23 a sq ft. Good thing we don't need much.
No final decision yet, but I think we'll go home, look at our BenMo color chips and maybe order a sample. Before any decisions are made I want to see some Fritz terrazzo tile firsthand. Stay tuned! Like you care, ha.