Another droolfest in New York City: this time, a visit to HenryBuilt. Stopping by their Soho showroom gave us a chance to imagine custom modern cabinetry in our own space. *sigh*
The quartersawn walnut, solid bamboo, veneer rift-cut oak and quartersawn teak cabinets are all handcrafted in Seattle using primarily FSC-certified woods for sustainability. Lots of lovely details, like minimal stainless steel pulls perfectly mortised into the wood. Here they've worked in a Corian countertop but we also saw stainless steel…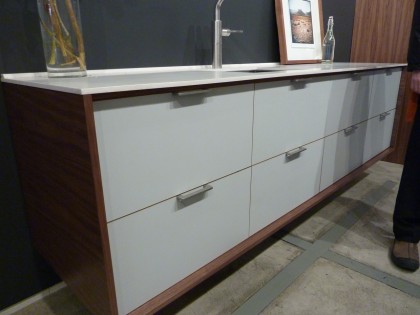 Love the subtle shades of the laminate. And there are plenty of options to choose from, as you can see…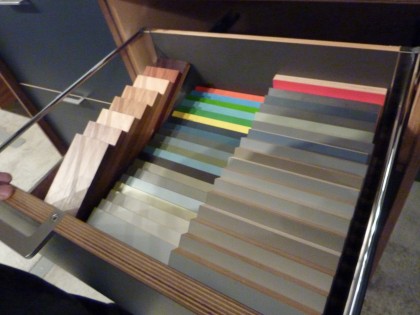 Drawers and cabinets can be outfitted as you see fit…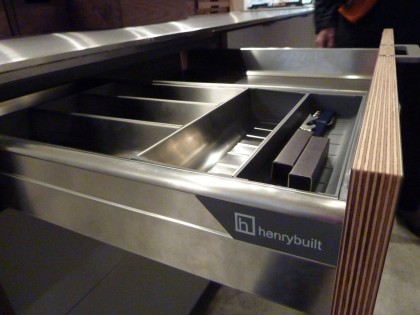 They can even work in a fridge and freezer drawers, ovens, yadayada…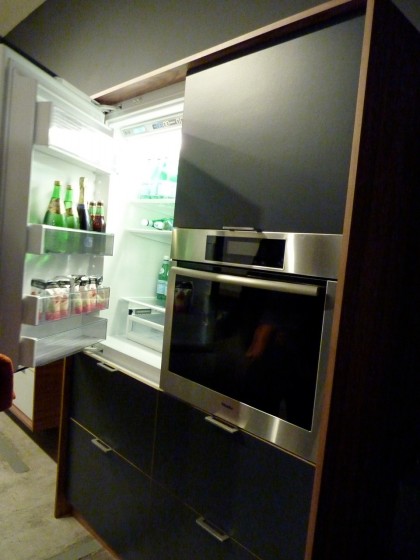 I'm particularly enamored with the warmth of the walnut, given that our floor, ceiling and walls will be very light…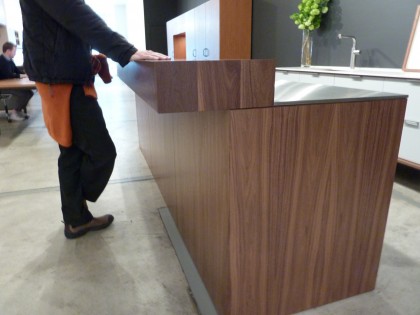 A very helpful chap talked us through the HenryBuilt process, which is basically that they'll work with you and your architect (if you have one) to make sure everything suits your plans and footprint, and take advantage of the space you have. Because our tiny kitchen space is essentially in our living space, it's important that all the cabinetry tie together seamlessly and be multifunctional — this is the kind of thing they take into account.
It was nice to see their Viola Park line represented. It's a bit more affordable than the HenryBuilt pieces as these are "off the shelf" components you configure yourself as opposed to having them customized. Laminate below but they offer wood options as well…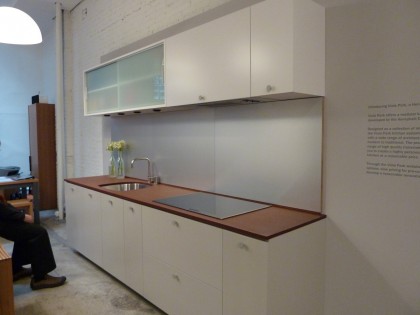 The Paperstone countertop just begs to be touched. Very tactile…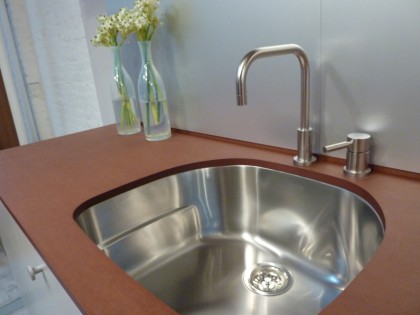 They've extended their line into other areas of the home now. This teak wardrobe features leather pulls and lots of little storage nooks…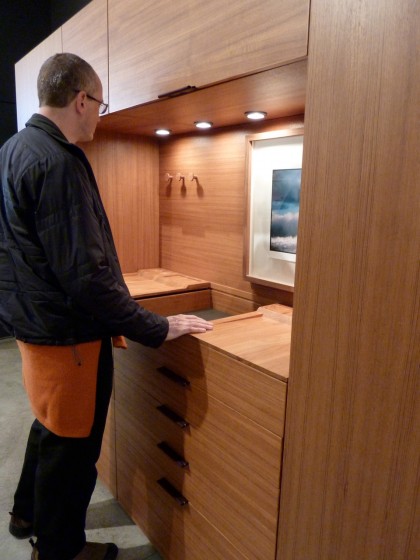 The craftsmanship is pretty impeccable…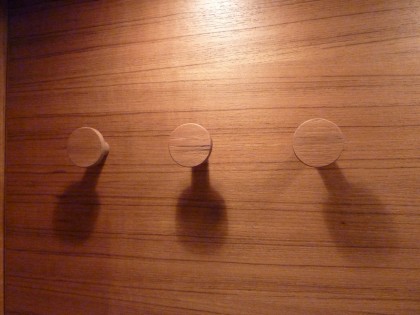 The interior was fitted with industrial felt pockets and shoe shelves. Who wouldn't love that?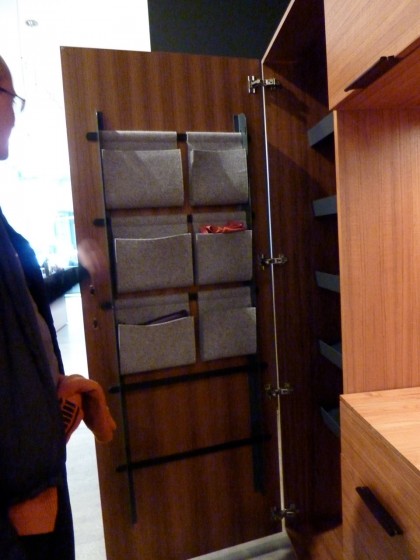 Also drooled over an oak entry piece with storage below…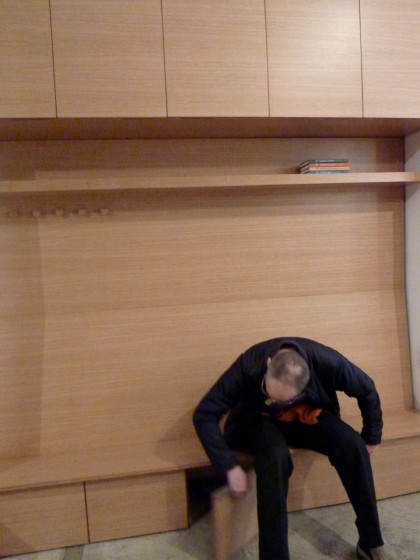 … and storage cabinets up above. I love how they cut in openings below the doors instead of on the doors to keep the look super minimal…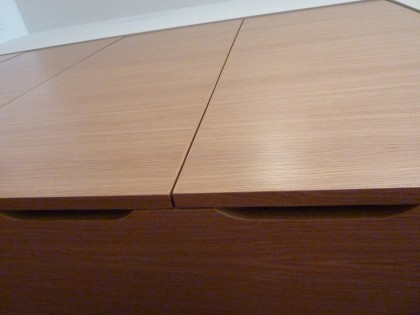 To die for. Our friends Laura and Ben commissioned a HenryBuilt kitchen just a few years ago — so jealous. Maybe Laura will let me drop by and see how it's holding up. Laura? Whaddya say?
Tags: kitchen, modern, sustainable