Remember a few days back when a tall, handsome garden gnome showed up in our yard and knocked together that arbor? Well, he returned, worked his gnomey-is-to-nub-me magic again and now the arbor is installed. Yay!
Graham worked up a sweat digging post holes 3′ down…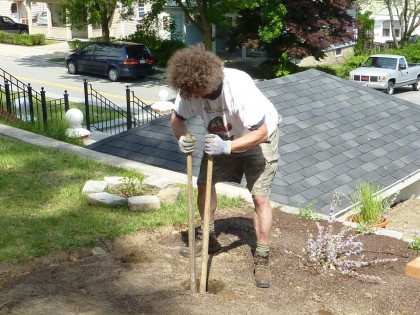 Note his precise motions into the hole. There was much repetition…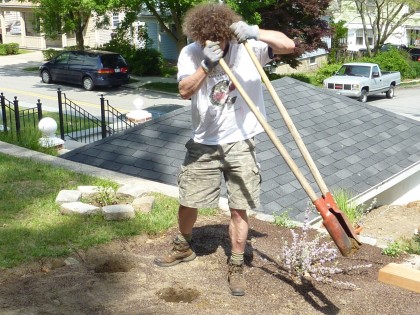 Holes primed, it was time for insertion. Of Sonotube. G-rated…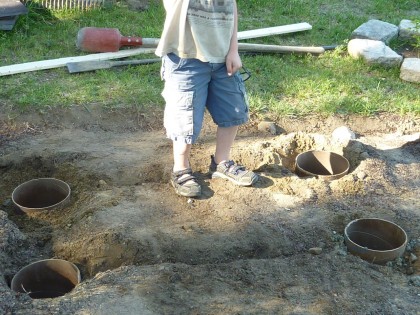 David added longish bolts to the ends of the arbor posts…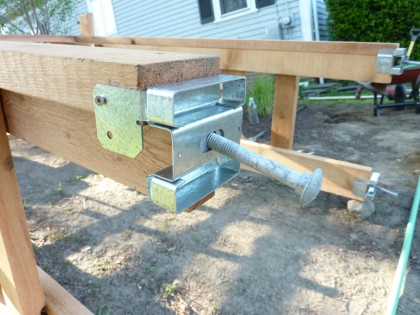 Graham whipped the concrete to a froth. Of a sort…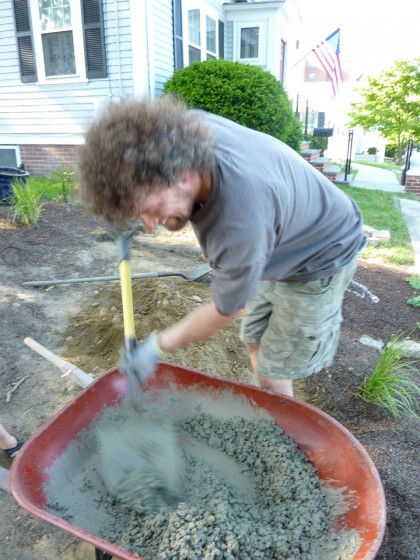 Then, um, the holes were filled to the top with the stuff…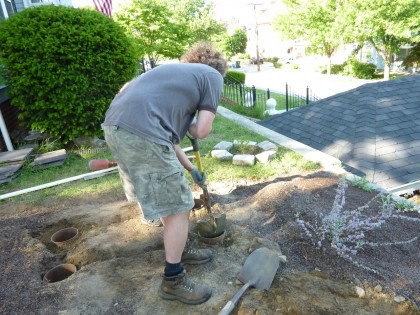 The boys set the arbor into the mixture. There was hardening…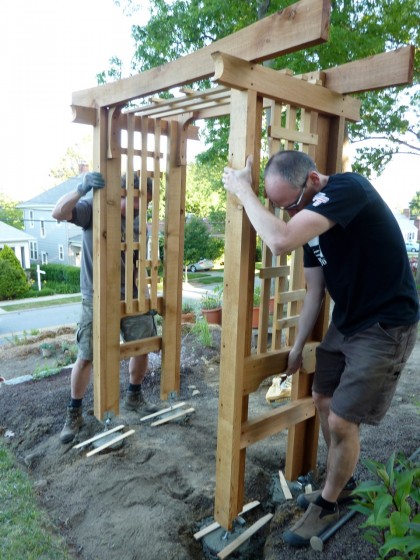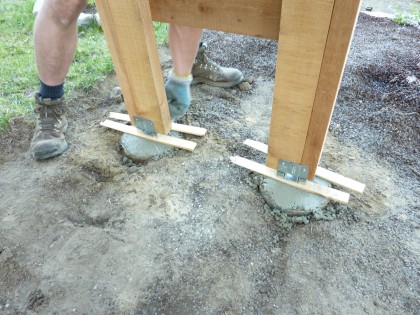 And then everyone smoked a cigarette…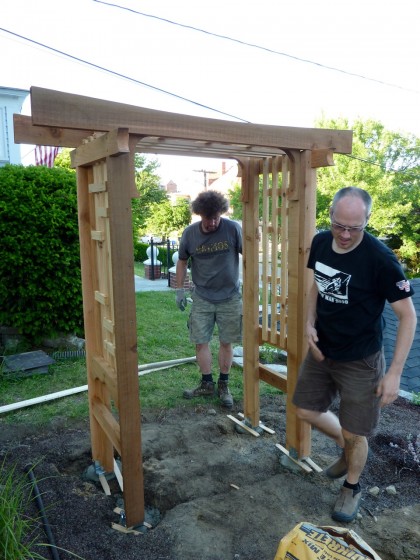 Meanwhile, in the wings, my vines have been waiting…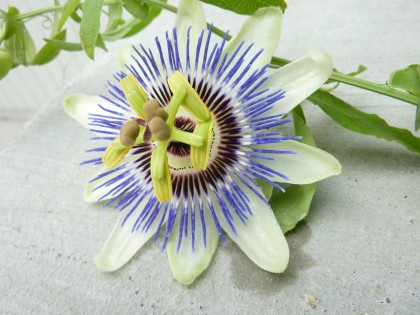 One of my passion flowers (passiflora cereulean) has already started to bloom. Look at that! Like a daisy in a grass skirt! Butterflies, bees and hummingbirds LOVE these. Native but not perennial here in New England, it seeds freely and returns year after year.
Also planting hyacinth bean vine, which starts looking really good in the heat of summer. The dark purple beans in the fall are what I really love. A nice companion for the passion flower and another great butterfly attractor…
And last but not least, as I'm always one to cram way too many plants into one spot, I have an akebia quinata 'Shirobana'…
Only flowers for a few weeks, as I recall from my last garden (3 years ago!), but the foliage is bright green 3/4 of the year and has that Asian look I'm going for. I suppose if I were to plant just one vine it would be this one. Just really, really pretty and people always ask what it is.
So anyway, I'm thrilled to get the arbor up. And the next morning, no regrets.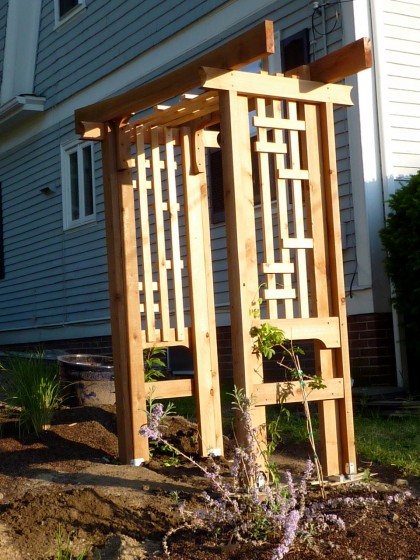 Tags: garden, landscaping, plants