As proud owners of an almost-lawn, we inevitably had to break down and buy a lawn management tool. Boo. So I ordered the new Fiskars Momentum Reel Mower from ecomowers.com last week. Yay. DING DONG! FEDEX IS HERE!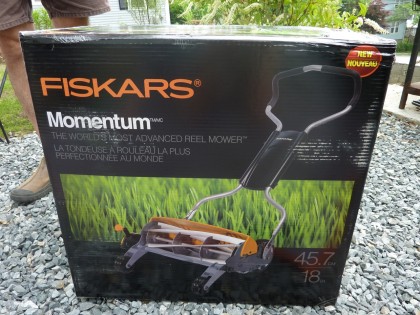 So why the Fiskars Momentum, you ask? Well, it's just a new-fangled reel mower so it's kind to the environment. No gas. No oil. No spark plugs. No fumes. No noise. Adjustable mowing height. And we have a fairly smallish lawn so we thought it might make sense. We'll see how it fares on our slope — will let you know. Video of how it works.
Minimal assembly required…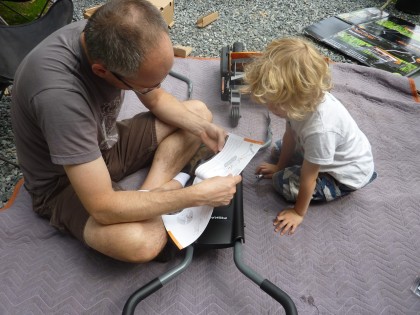 Five minutes and one Bronx cheer later…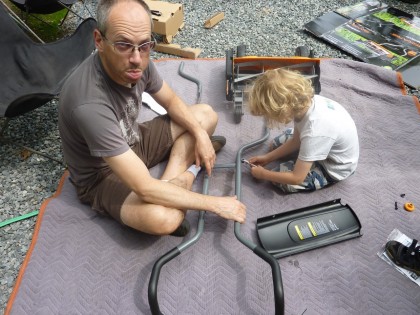 We have a mower! Pretty cute… for a mower.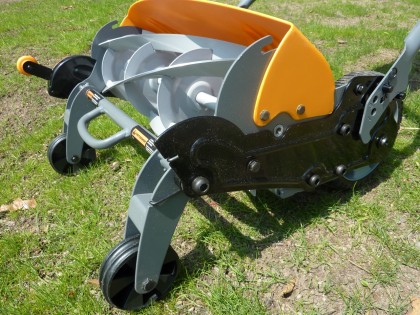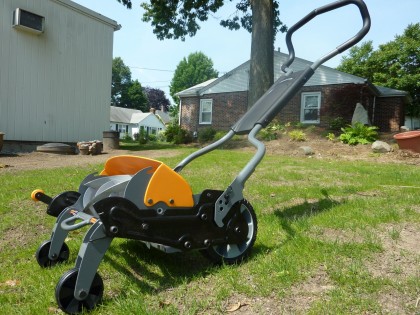 Wanted to buy local but just couldn't find one in stock. Maybe because it's new? Or because it's just that time of year? Or because I didn't do an exhaustive enough search? Bought online but ecomowers.com applied carbon offsets to the shipping. I like that.
Excited to give the mower a try — once our lawn is the reel deal. Still in the fledgling stage and still a bit patchy out there after the rain washed an eyebrow-raising amount of our seed down the slope. Good thing more grass seed just arrived on our doorstep today, too!