The Phoenix! Picked up yesterday, our new grill/firepit is sitting in its temporary spot on the gravel as we await a patio build. Thought I'd share shots of it because, frankly, the two existing pictures on your site suck, Wittus.
Why not show it off for the true beauty it is? Surely you can hire someone who takes better shots than I did. Here it is in all its increasingly rusticated glory…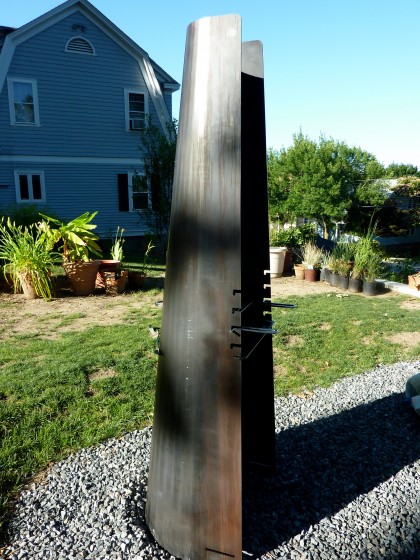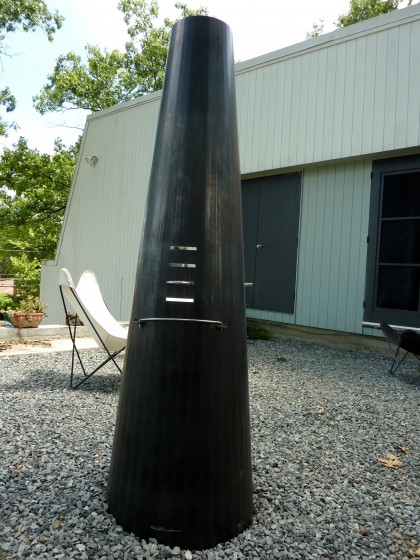 A slender 25″ W x 20″ D x 74″ H and 220 lbs. Does not come with cup holders, thank gawd, although it does come with Stay Cool stainless steel grill rack handles…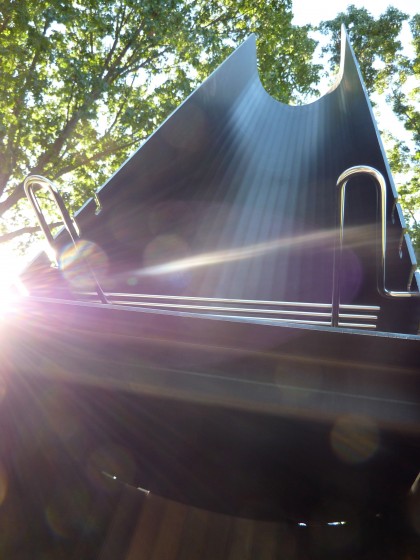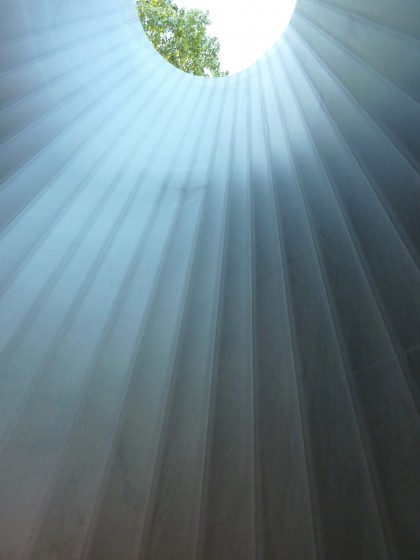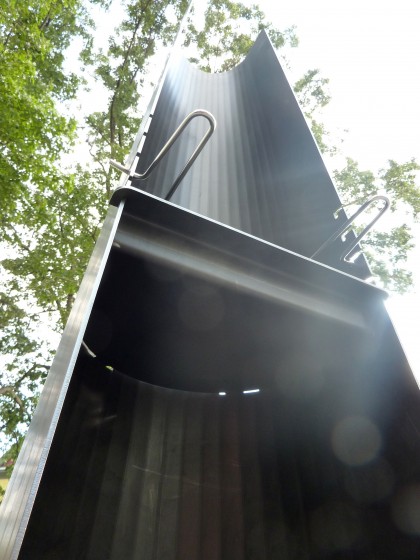 The angle on the walls is very similar to the angle on the house…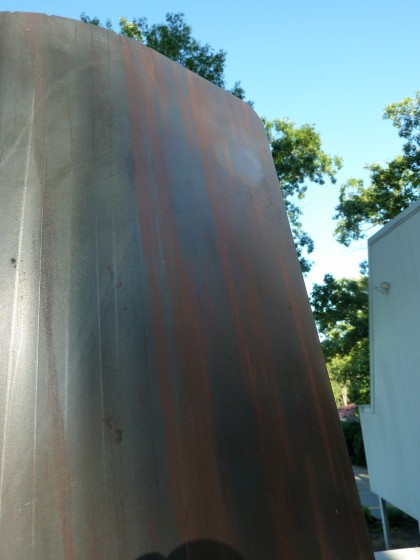 And the lines echo our vertical wood siding…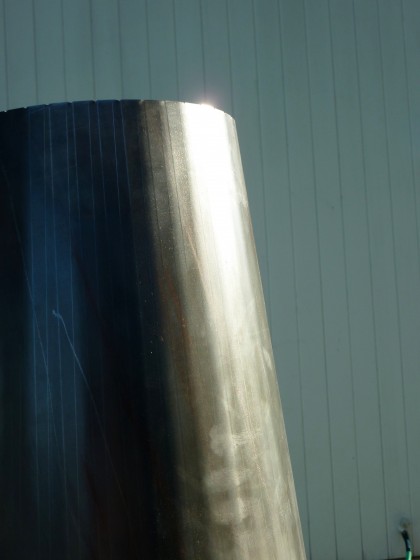 A closeup on the detail on the lip of the chimney…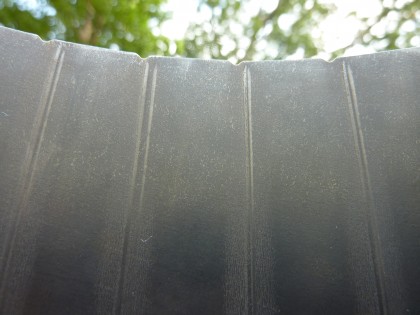 The grill rack is made of stainless steel 5mm rods. Slits in the curved steel wall allow you to adjust the grill rack height….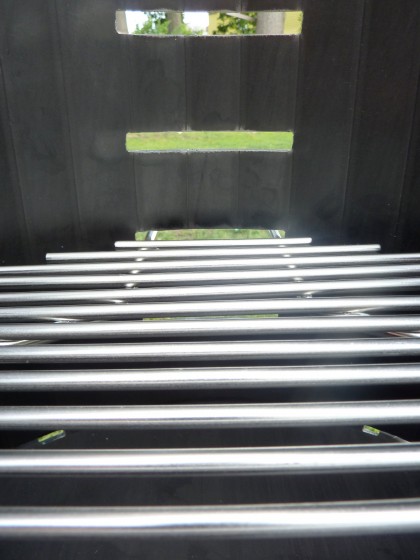 The bar across the back locks the grill pan in place…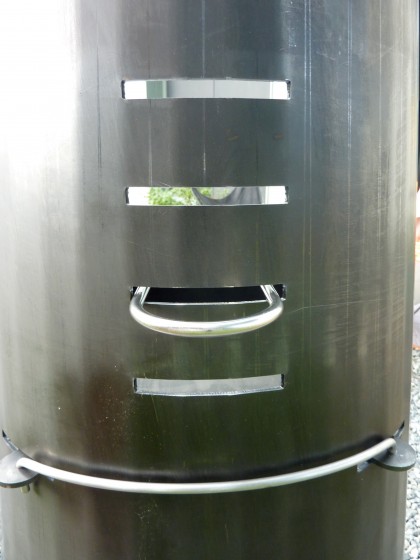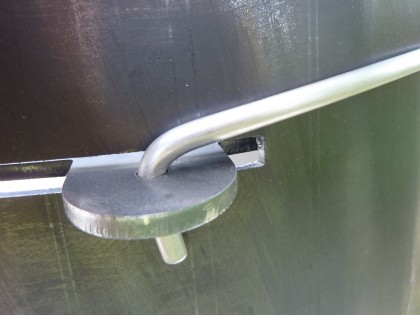 Pull out the bar and you can remove the pan…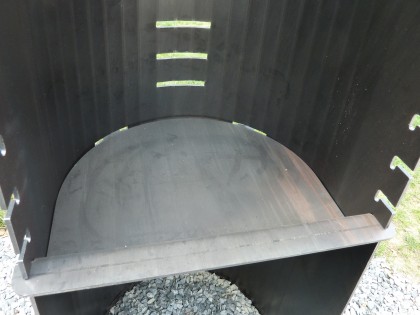 Like so…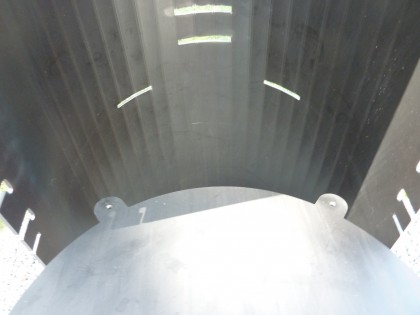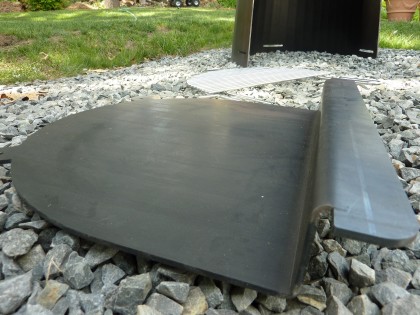 Ooh, and here's a bonus not mentioned on the Wittus website: also functions as a cat cave!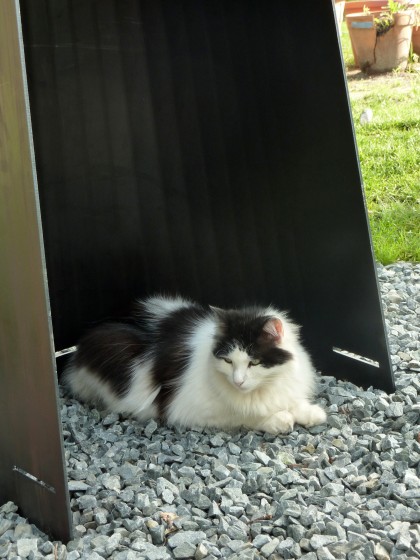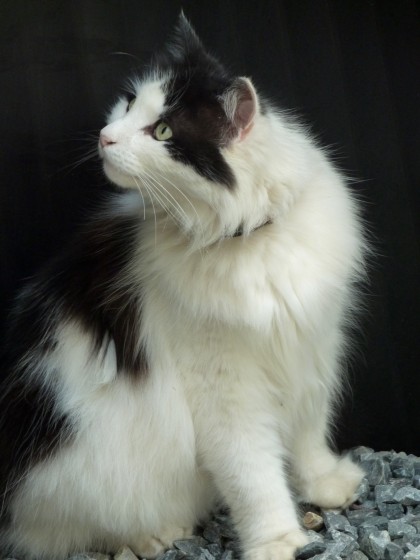 Why we've been ogling this grill/firepit for the last few years:
The strong angles echo the modern architecture of the house
Multi-functional and multi-seasonal… works as both a charcoal grill and a wood-fired pit
The tall chimney is supposed to funnel smoke up and away… we'll test this out and confirm
When not in use, it looks like art… and if something is going to take up valuable space in your smallish entertaining space, shouldn't it be something you want to look at?
Brushed Corten steel, an awesome thing to touch… we share an undying love for it
Thanks Joe and David for lugging that sexy thing home. My, my, what the neighbors must think of us now!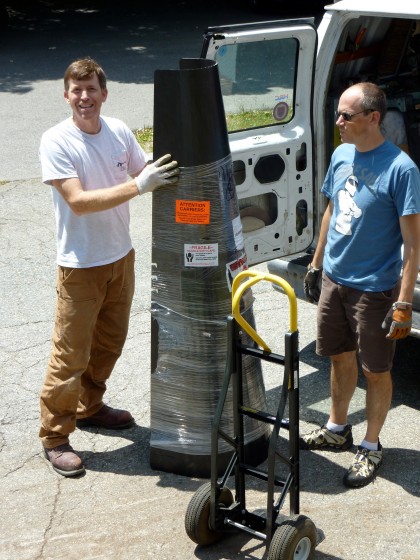 Tags: architecture, corten steel, garden, modern, steel