Retaining wall construction wrapped about two weeks ago. Let's get right to the final results… As always, click to biggify.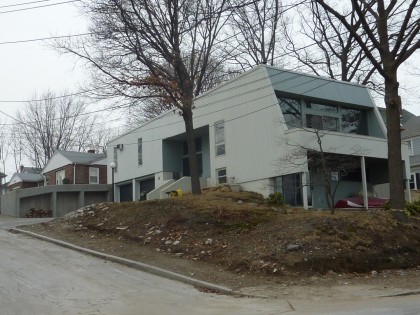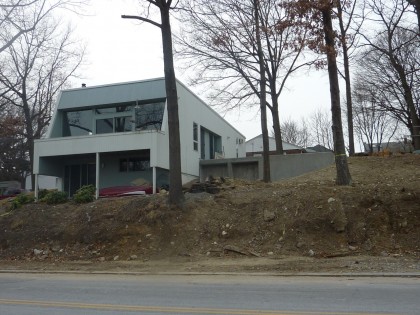 Very happy with how the walls look like they belong to the house — the mark of an architect. Irving would be thrilled. Thanks Markus Berger and Naomi Clare at Inside Out Design! Once the paint comes off the foundation, it should look even more seamless.  Doors still need to be built on the storage bays of the back wall. And when spring rolls around, plantings will soften the edges and add privacy.
The construction, chronicled
Want the nitty gritty? Read on…
The retaining wall plans got done in November. The next step was getting bids from cement contractors. And tick tick tick tick tick, suddenly it's December. Impending winter. This is Rhode Island, after all. Is building now really a good idea?
The contractor we settled on seemed to think it was. "Adjust the concrete mix to deal with the cold," they said confidently in their thick Rhody accents. We were dubious. But our engineer, Erik Anders Nelson, was down with that. The city inspector was, too. So fine, then.
To start, we had to take out two trees in back that happened to fall directly in line with the placement of the retaining wall…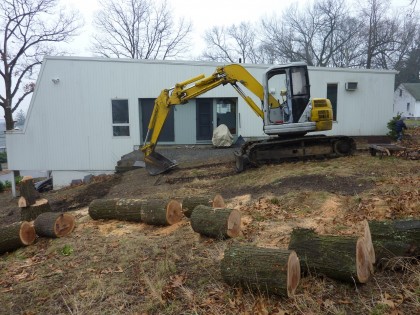 Sorry trees. I know it's not much consolation but digging would have killed you. You'll be replaced by something exquisite, I assure you.
Digging started on December 15th. My Facebook friends weathered six weeks worth of almost daily posts on the progress. Highlights below. If you really want to get your geek on, you're welcome to check out the full project from beginning to end, complete with angst and commentary.
Back wall: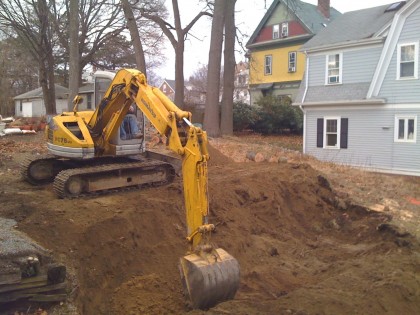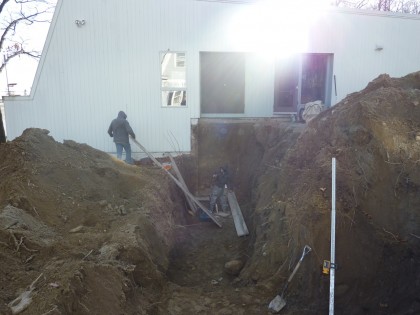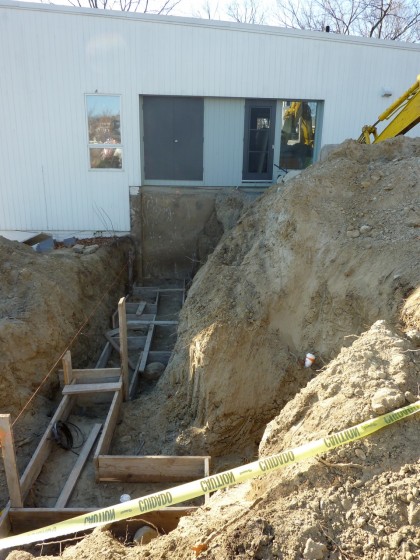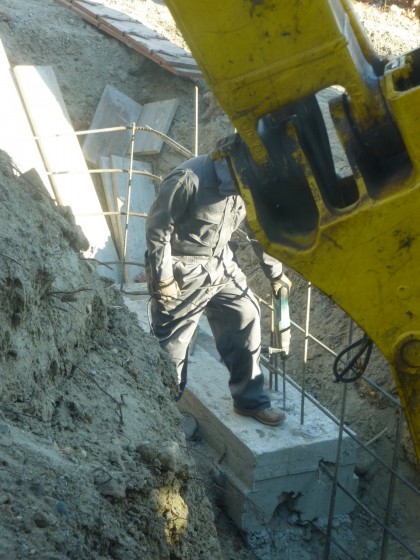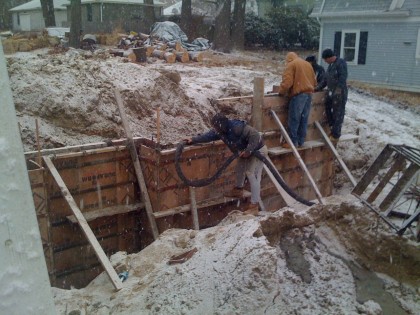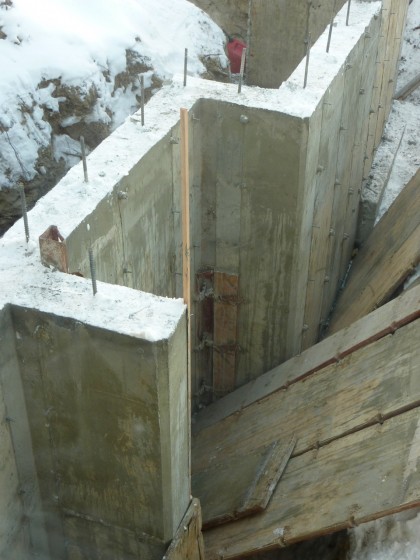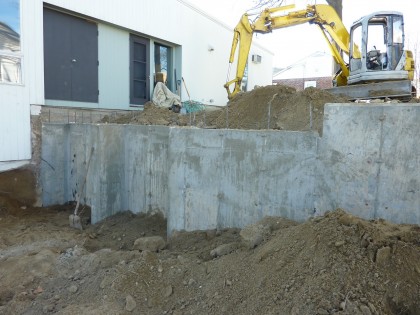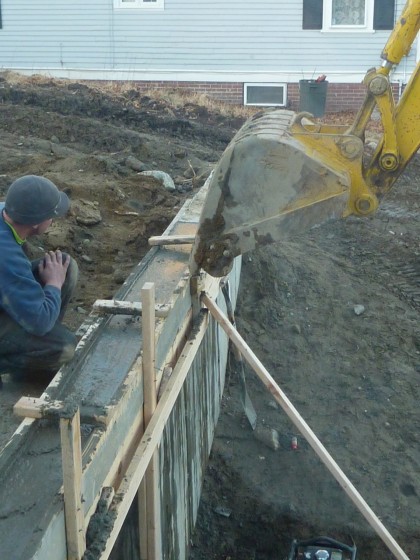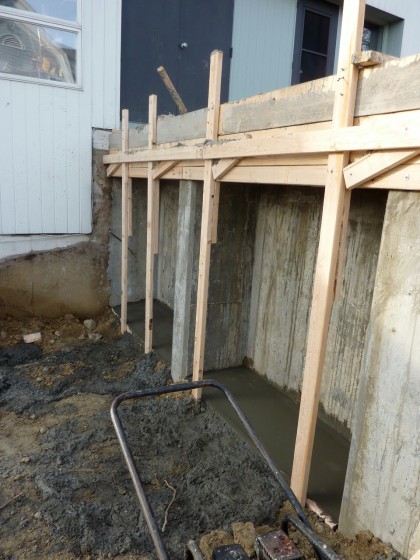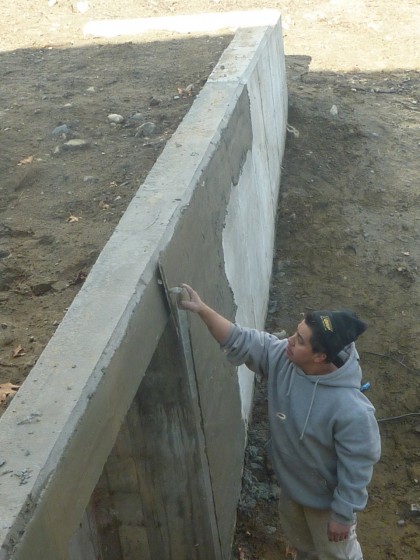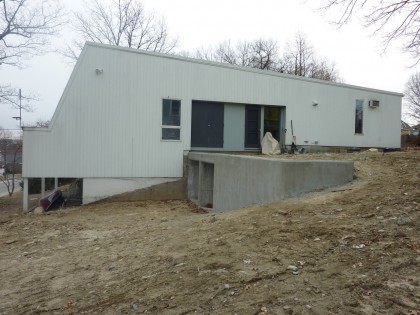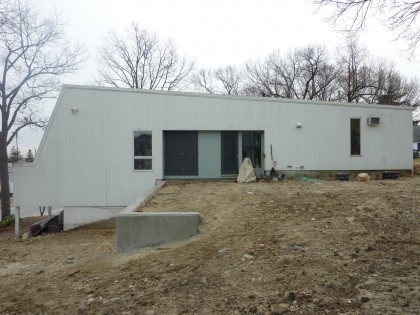 Front wall: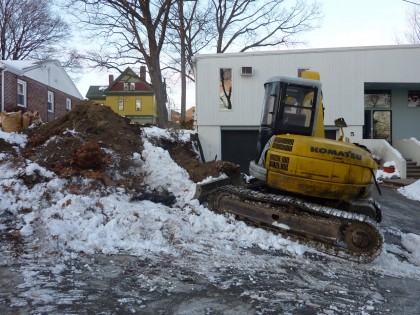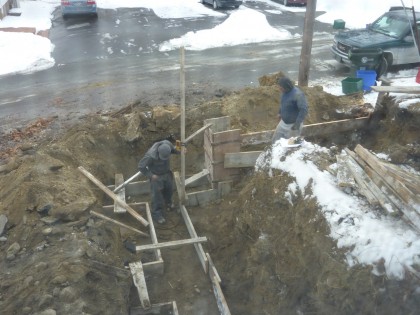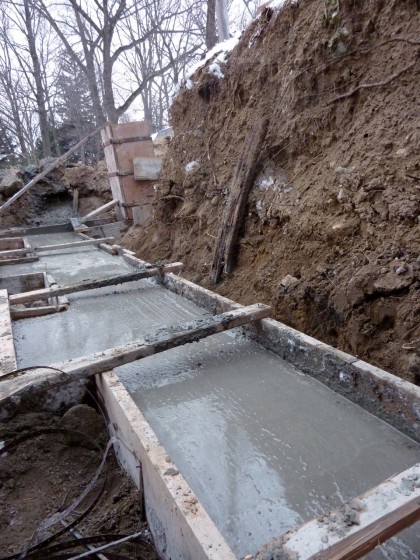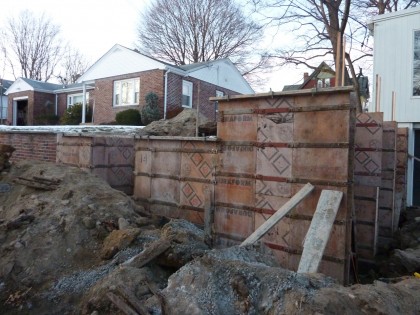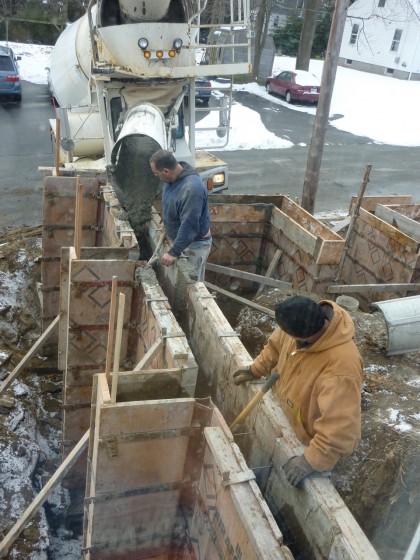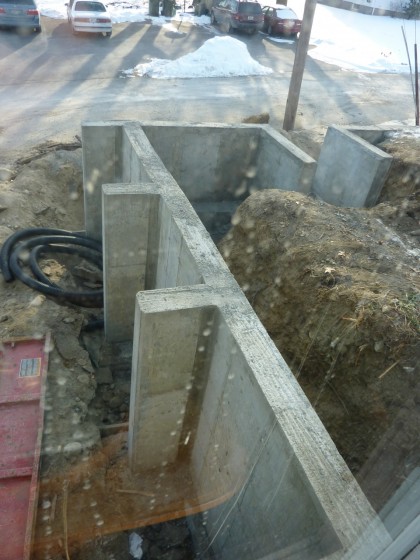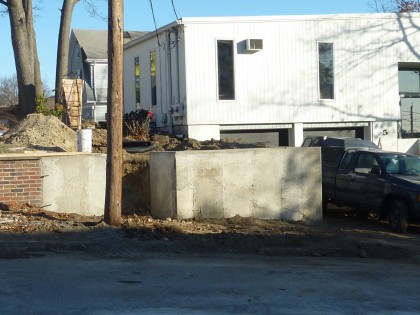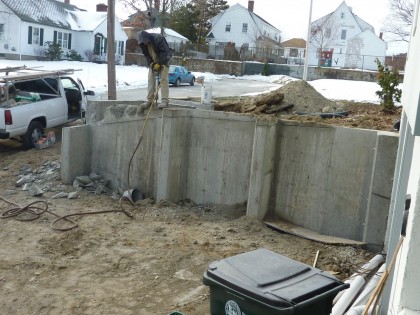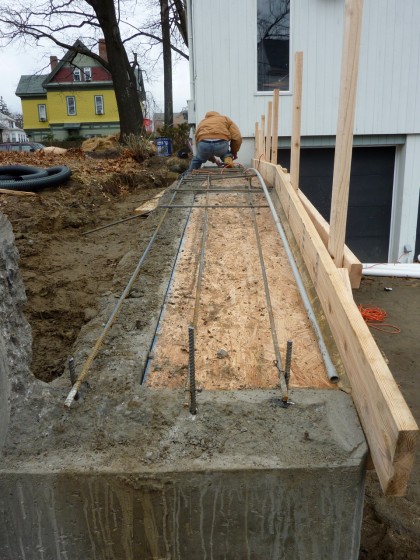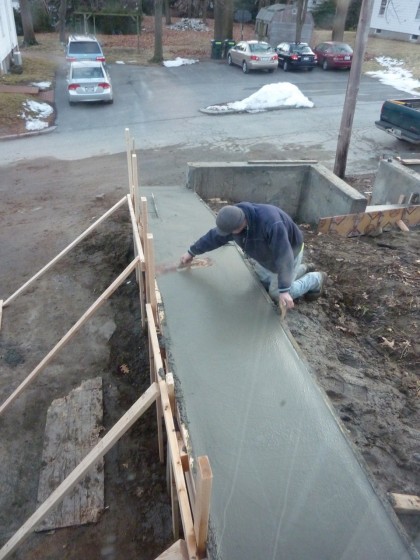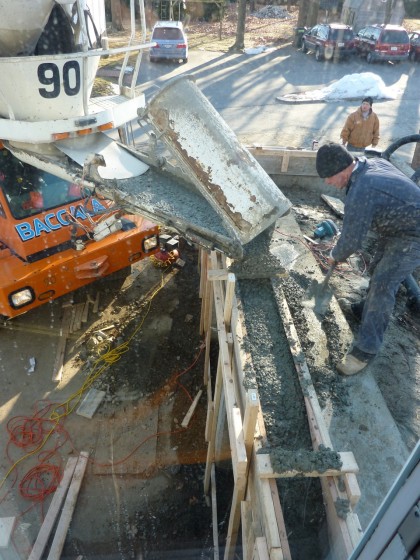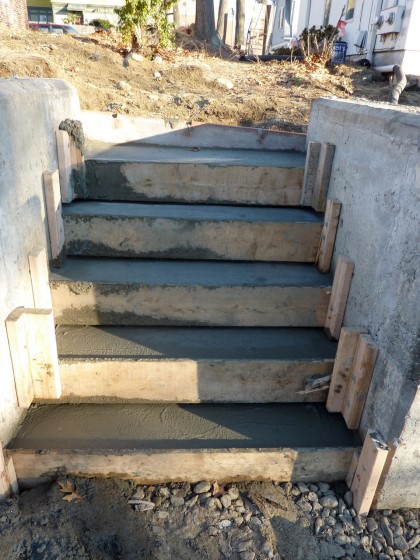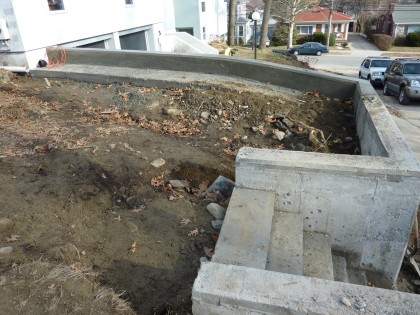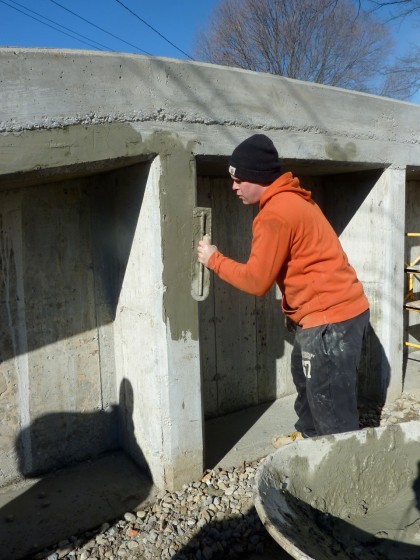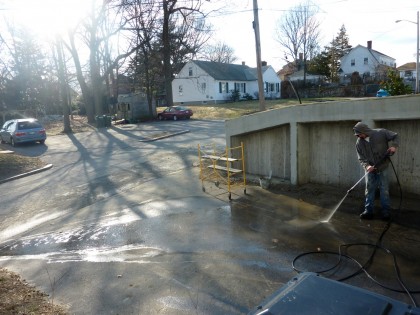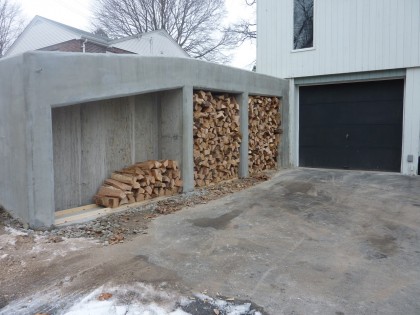 Goodbye, rocky menace: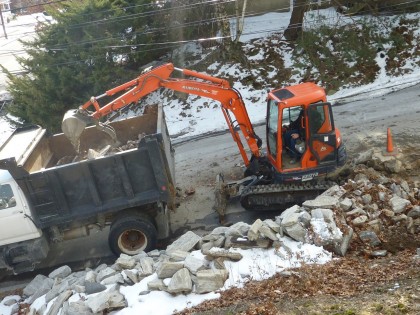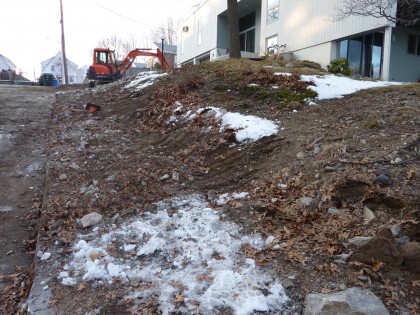 Four dumptruck's worth of crappy stone, gone! Some of it…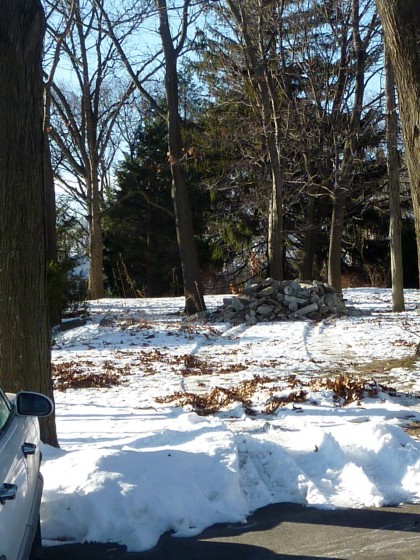 ended up right across the street, in our neighbor's yard! Glad someone can use it. We tried to give it away to any contractor who'd take it. No takers.
The ugly and unresolved: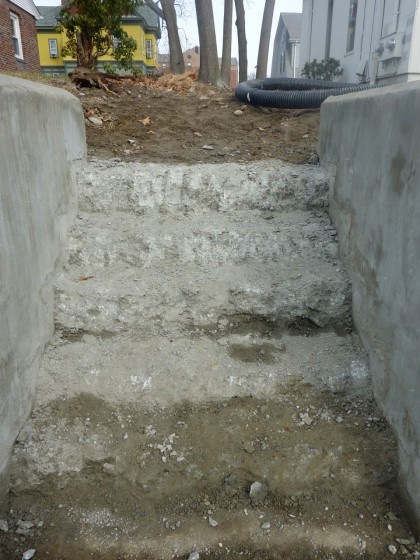 Drama with the stairs. The concrete crew couldn't seem to make the detail consistent from step to step (5th photo down, after the jump). David had them rip it out… three times. Oy. Says he'll be pouring the detail himself. Hallelujah.
There's also some debate about the stucco-ish finish. David thought he'd prefer it over the patchwork look of the concrete that resulted from multiple pours. Now he hates it. I could have lived with the bare concrete. Oh well.
Consider yourself caught up. Next step: adding skin to the garden bones. Epic look at ideas tomorrow!
Tags: architect, Berger, concrete, construction, engineer, garden, Haynes, Inside Out Design