Guess who just came out for the holidays? No, I don't mean Ricky Martin, silly wabbit. I mean our vintage aluminum Christmas tree, vintage Holly Time revolving tree stand and trippy vintage color wheel. 'Tis the season, homies!
Wanna join me in being a kid again? Come on…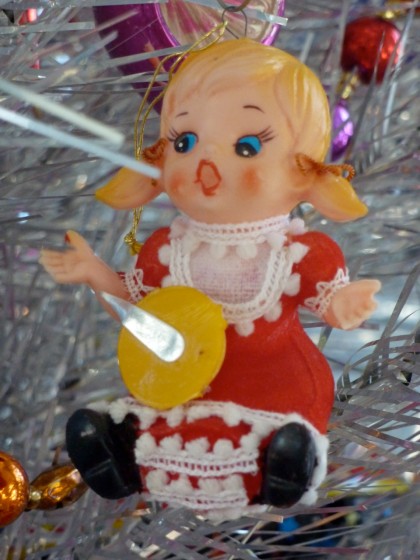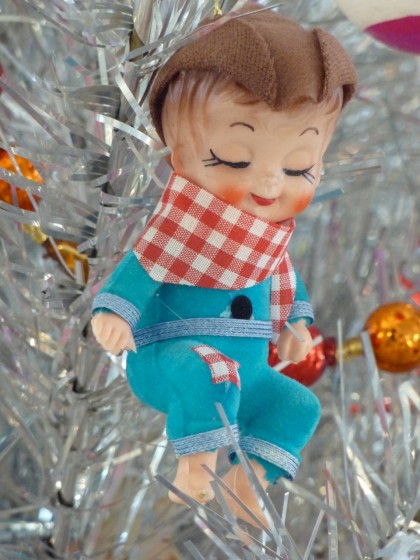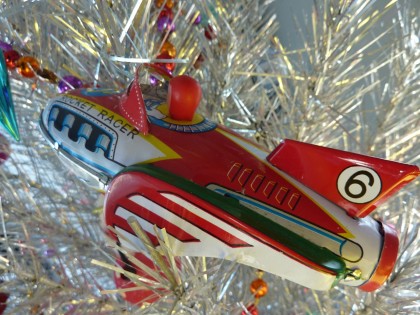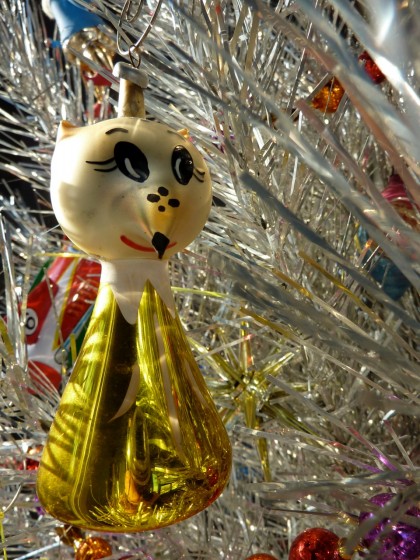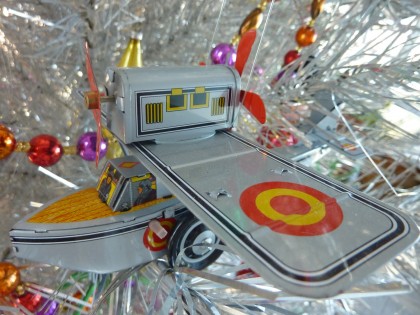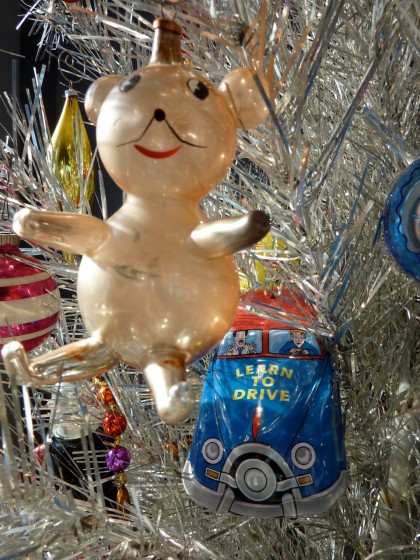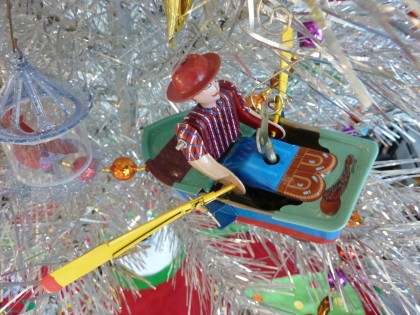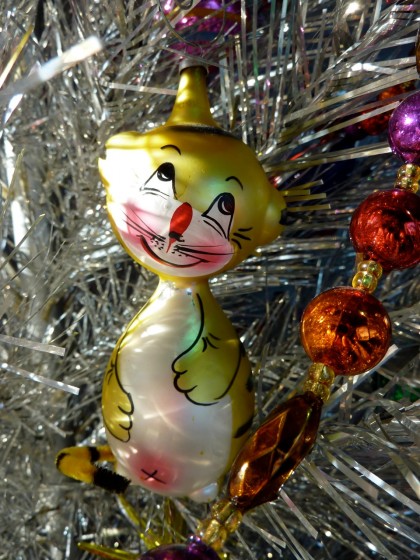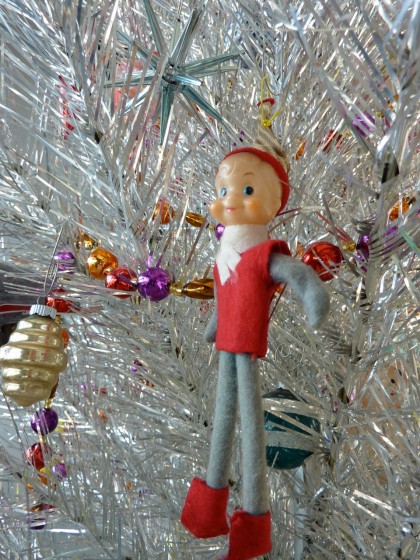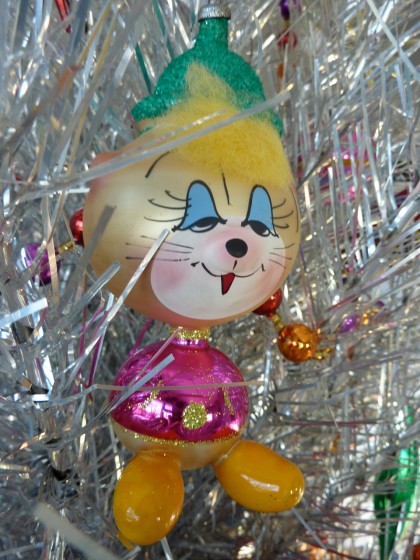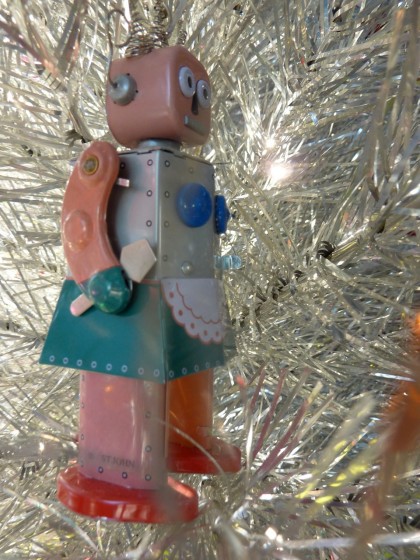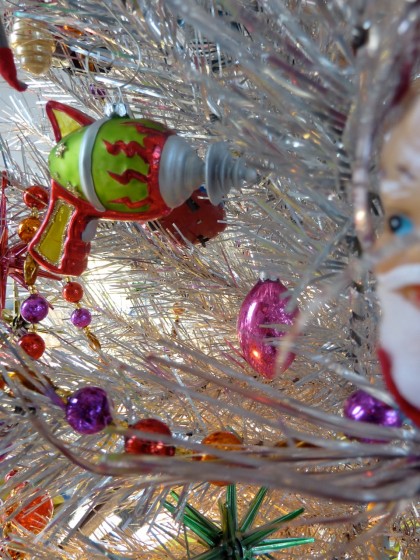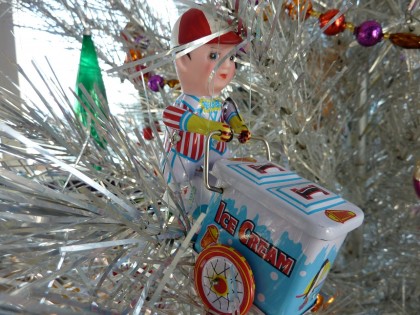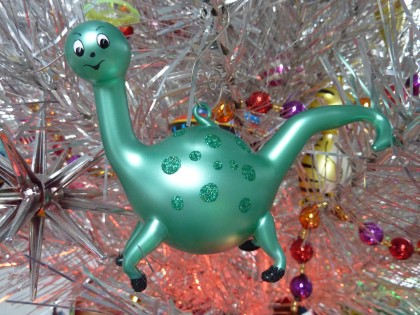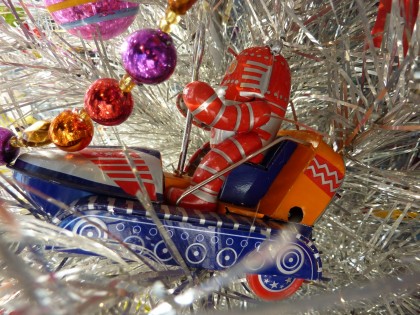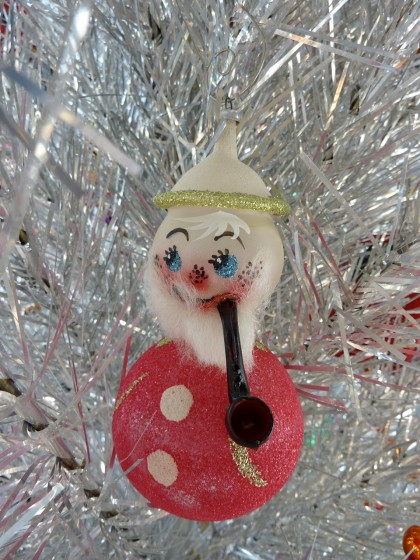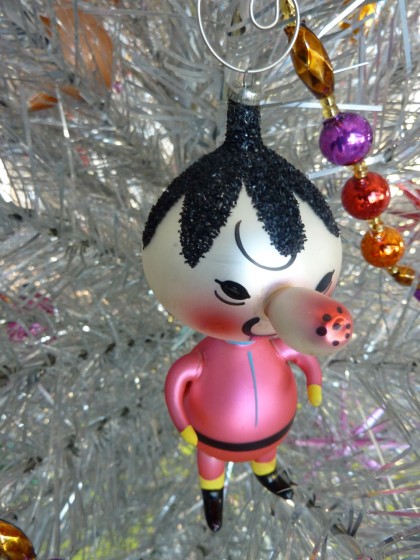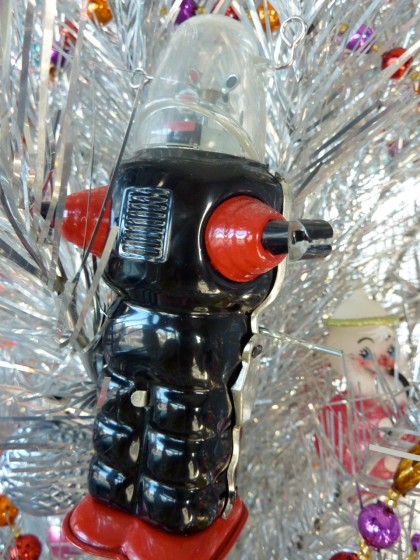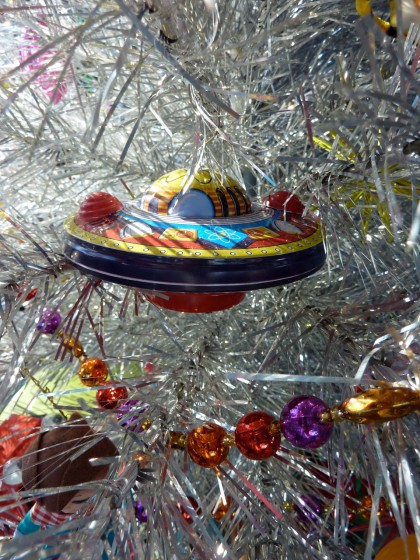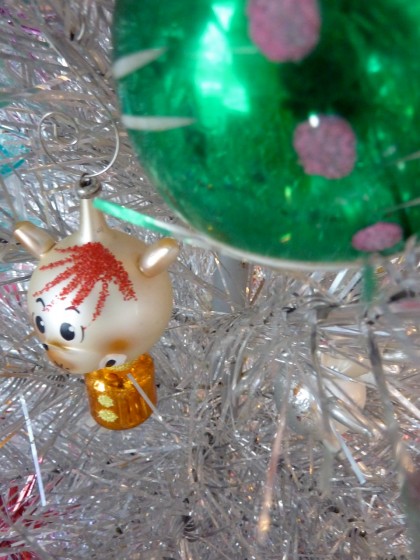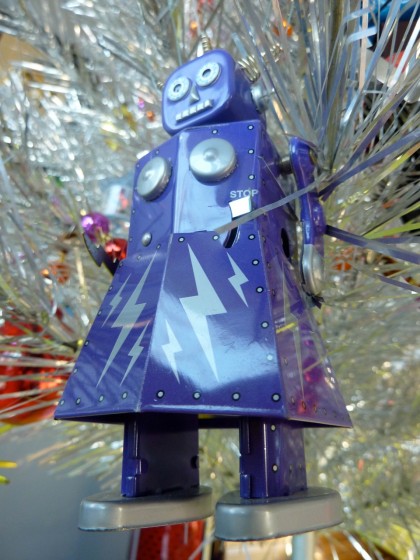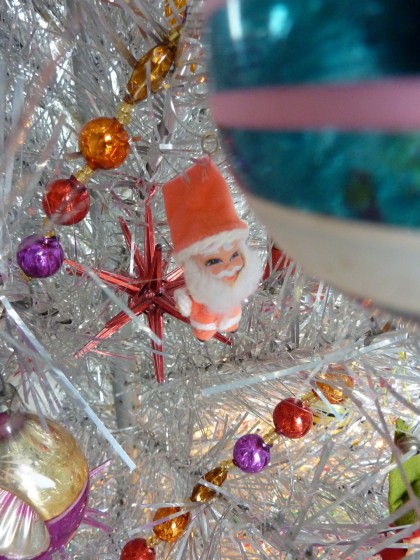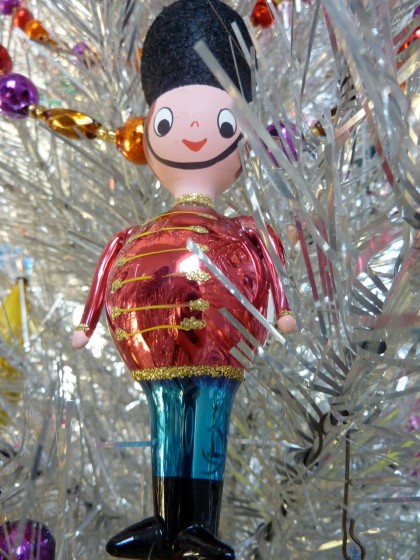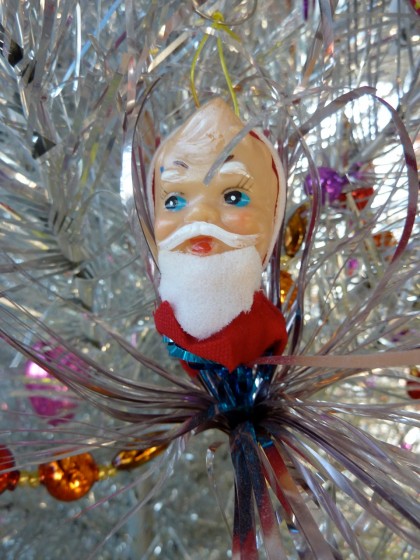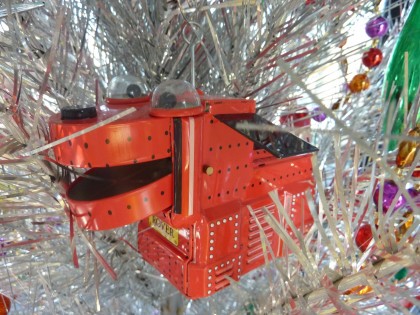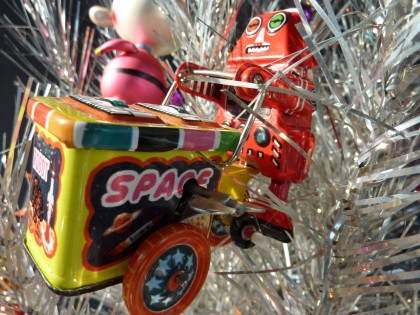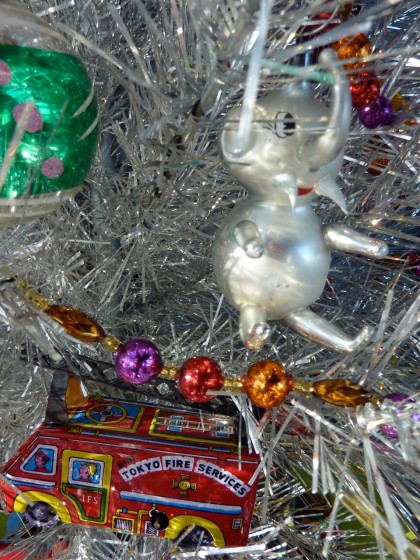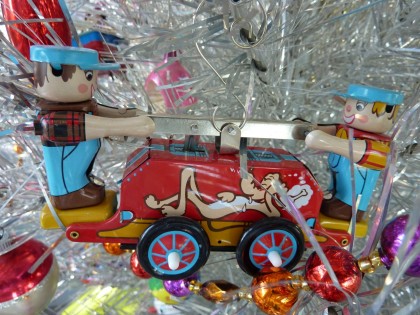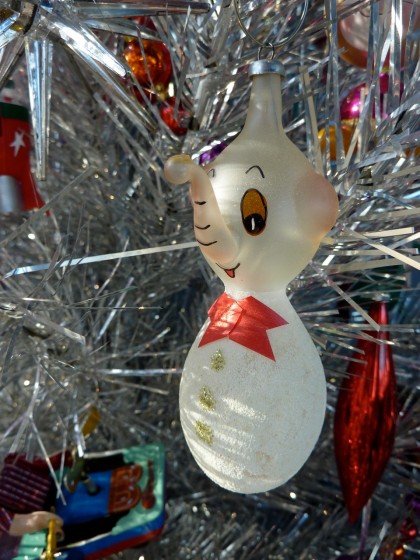 And last but not least, the Santa tree topper…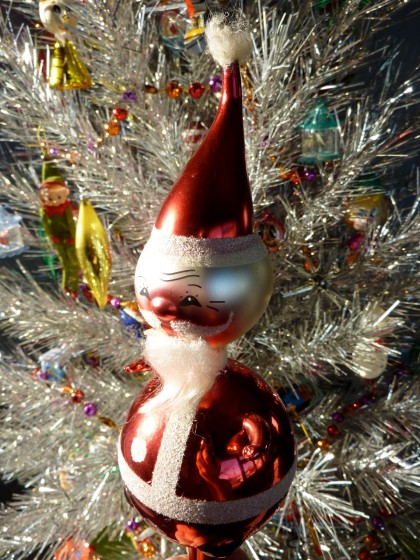 Where I find these things (in case you actually care)
eBay | The place to go when you want something specific. My favorite searches: "vintage Italian glass Christmas (or Xmas) ornament", "vintage sputnik Christmas (or Xmas) ornament", "vintage atomic Christmas (or Xmas) ornament" and "vintage spinner Christmas (or Xmas) ornament". I've also gotten a few great vintage trees — as you'd figure, just hunt for "vintage aluminum Christmas tree."
tin toy sites | There are plenty of places to pick up Japanese tin toys, but I tend to frequent tinmantintoys.com and tintoyarcade.com. I gave up trying to score deals on vintage tin toys on eBay — prices are astronomical. Obviously big demand for them by collectors. Since I'm using them as tree decorations, I figure they can be repro. They all come with keys and actually wind up, spin, roll, twirl, etc. They tend to be heavy so I use fishing line to afix them to the branches.
flea markets and antique stores | Good for great old Shiny Brite decorations, felt elves and whatnot. You just never know what you'll find.
revolving tree stands | There are new ones out there but if you want an old one, try "vintage revolving Christmas tree stand" or "vintage Christmas tree turner" on eBay. If you're willing to pay a little more to make sure the stand will work for years to come, there are a few sites that recondition the vintage stand motors. Oak Tree Vintage is one of them. Ours was new in the box, dated 1961. Works like a charm… well, most of the time.
color wheels | eBay eBay eBay. I've never seen another one that looks like ours… yet.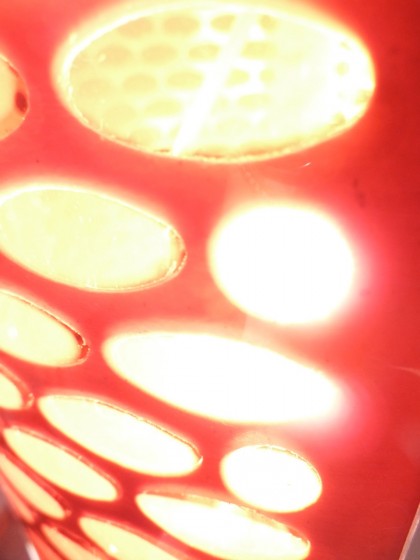 Tags: holiday ornaments, vintage