I can't explain how I ended up with all these '70s TV show board games. They're cool, sure (and remarkably cheesy), but I have no room for them. Should I keep them? Help me decide! This week: Charlie's Angels.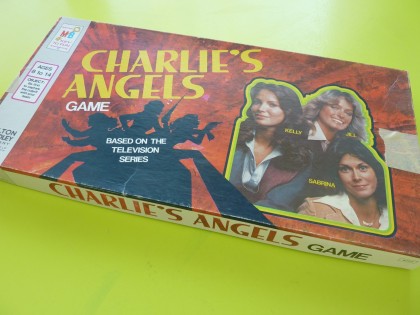 Object: Trap the villain with your beautiful team of Angels. After three games, the player with the most points wins.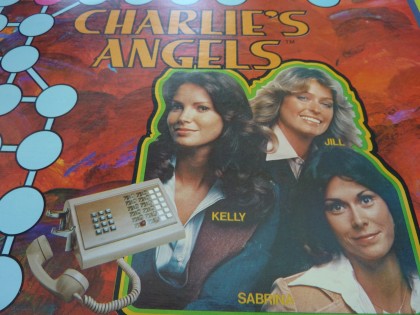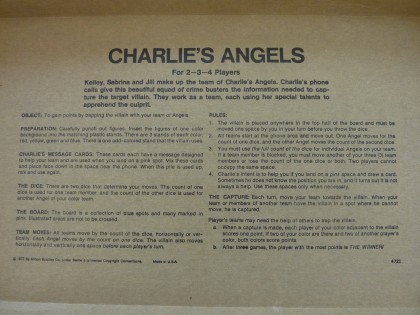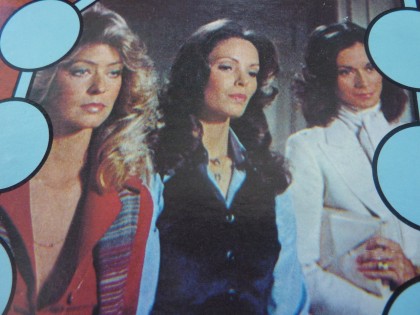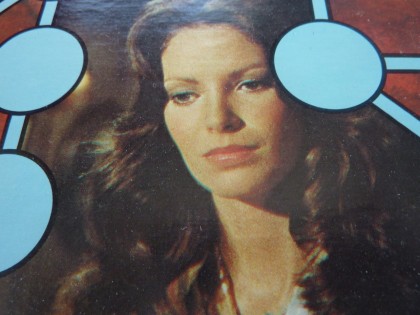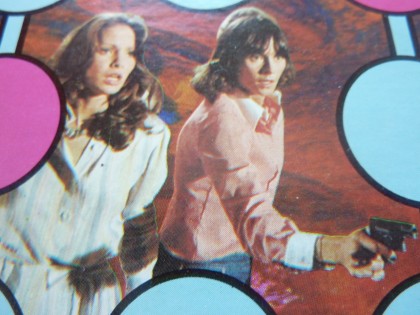 omg, roller skates!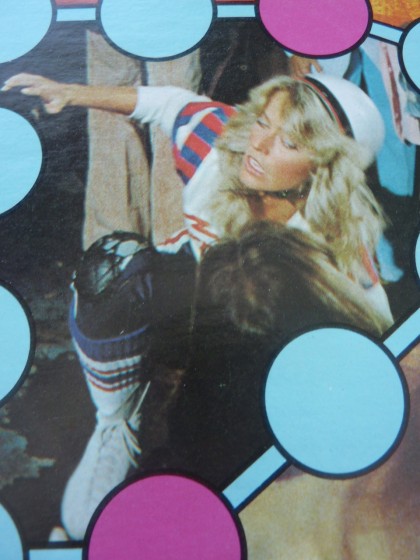 That's from the infamous roller derby episode. Here, in all its feathered and bra-less glory.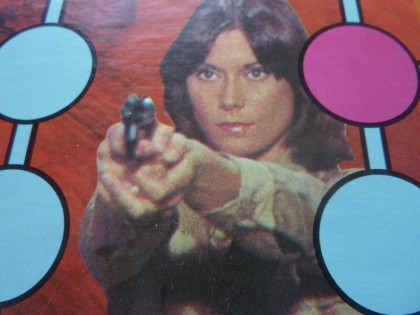 and this picture, ftw?…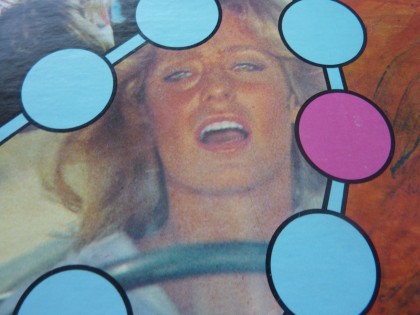 From the outset of the show, they pushed hard for Kelly to be the hottie — she snagged all the best shots, even in this game…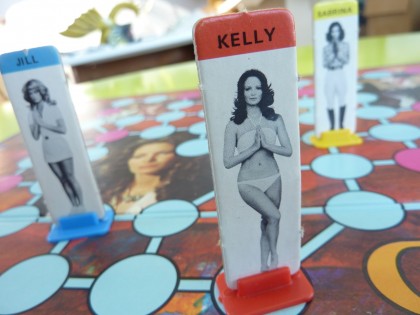 But I think we all know who the real star was…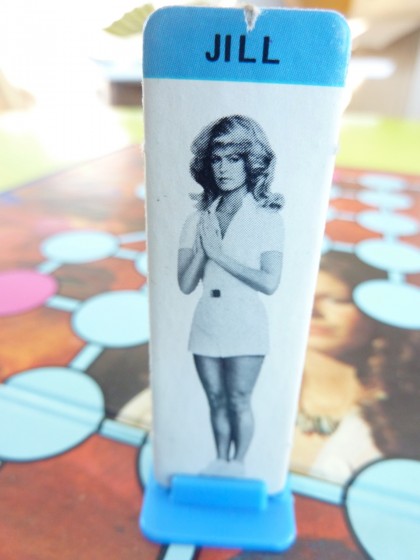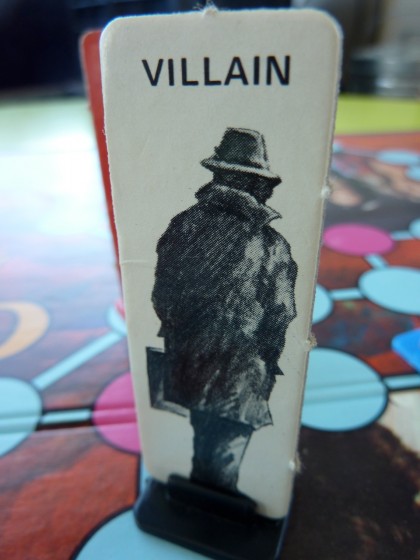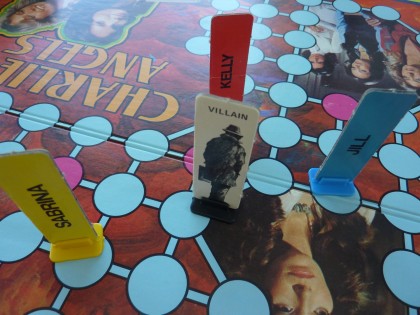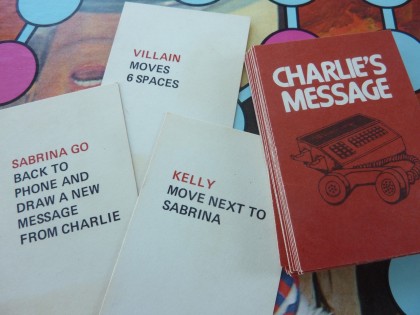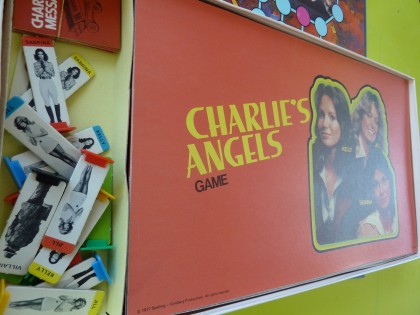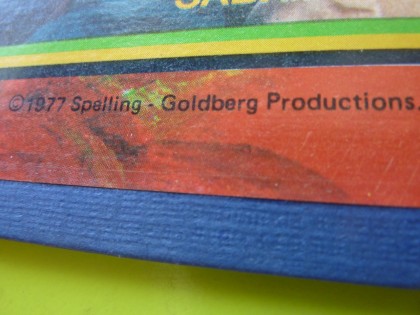 Tags: 70s, Charlie's Angels, TV show board game, vintage