Yesterday David pulled out the sink cabinet so that it wouldn't be in the way…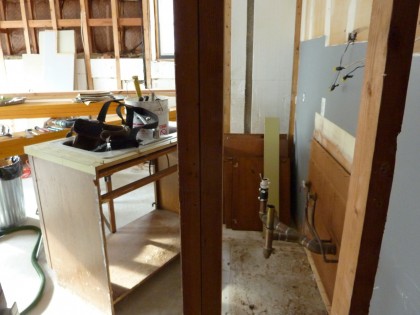 Because today he and our good friend Joe, owner/benevolent monarch of Providence Restoration, had a mess to make. They donned their dust and noise gear (that's Joe paying me not to blog about him)…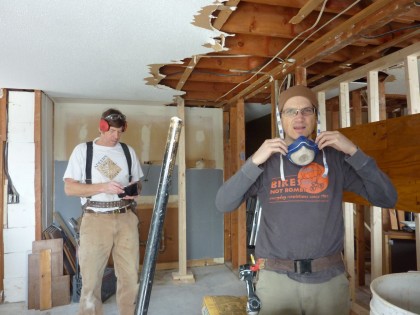 And then they removed a big chunk of wall…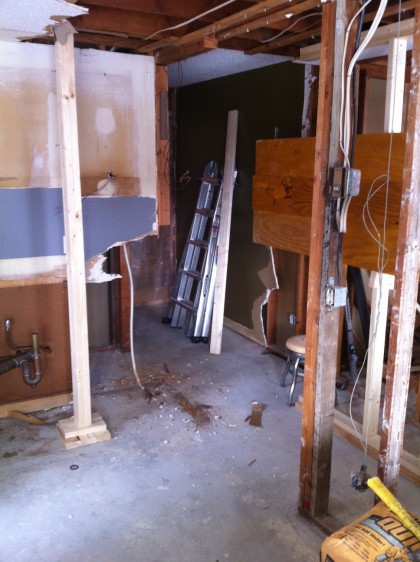 And cut a 36″ x 36″ x 18″ hole in the concrete floor in order to make way for a footing for the soon-to-be new column…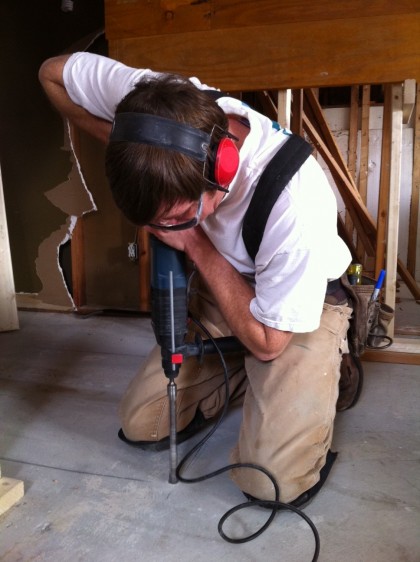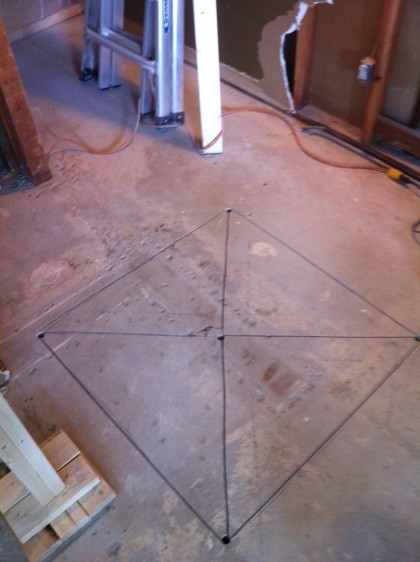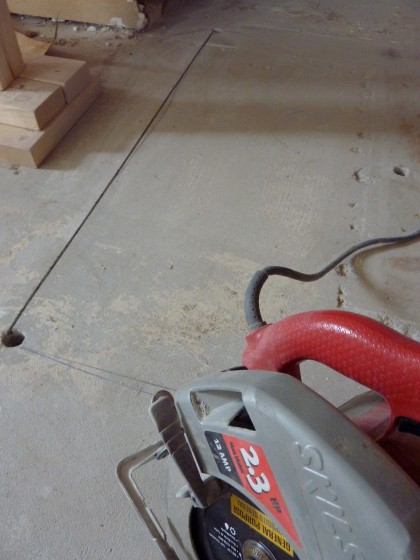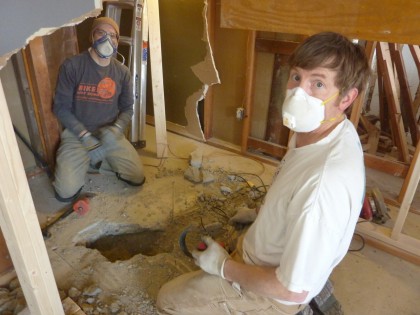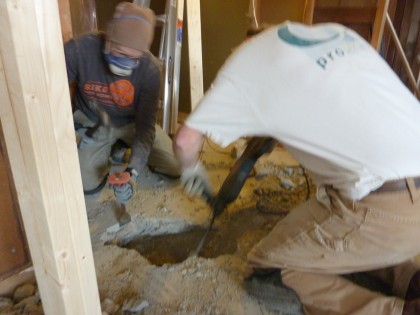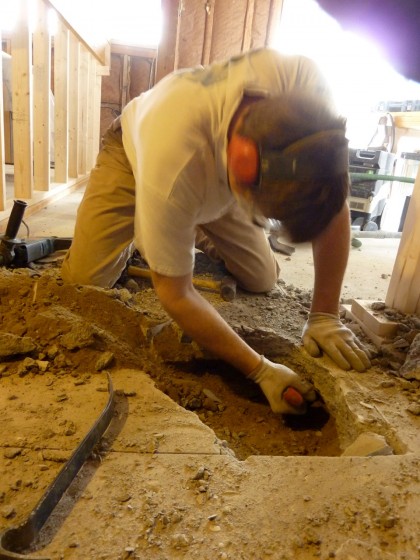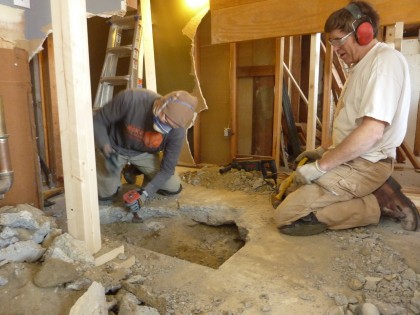 Four hours later they found Vito "Fat Fingers" Marietti under the foundation with a perfectly preserved cannoli in his fist…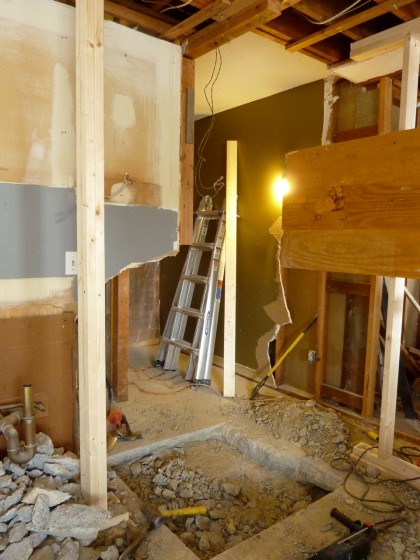 I didn't get a picture of Vito, sorry. Respect for the cannoli and all that, ya know.
Waiting in the wings are 18 bags of concrete because Tuesday, the boys will mix and pour the footing…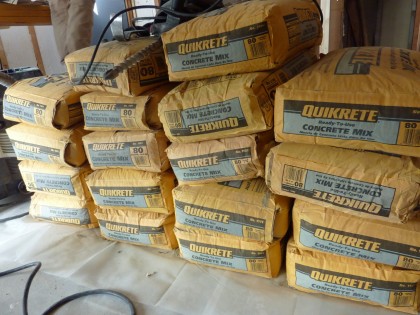 And I will likely make another run to Seven Stars in order to ply them with baked goods and lattés.