As the concrete footing continues to harden up downstairs, what have David and Joe been up to? Apparently plenty. I'll let David tell you in his own words what the heck's going on down there.
*          *          *          *          *
Today Joe and I cleared the way for one of the two beams going in downstairs. The existing framing wasn't going to cut it. It was a double 2×10 sitting mostly on top of a wall, with only about a 3′ span over the hallway. First Joe built a temporary support wall to pick up the load so we could remove the wall under the beam…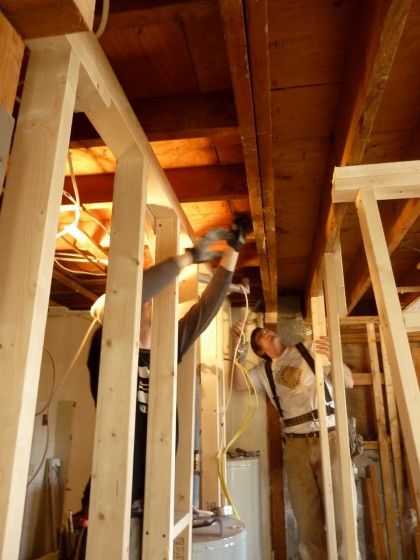 Then we removed all the vintage (and upside-down looking) joist hangers…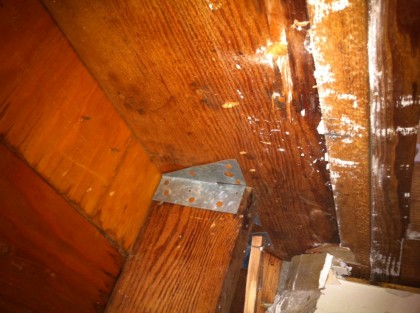 We cut through all the nails we could and levered the old beam down and out…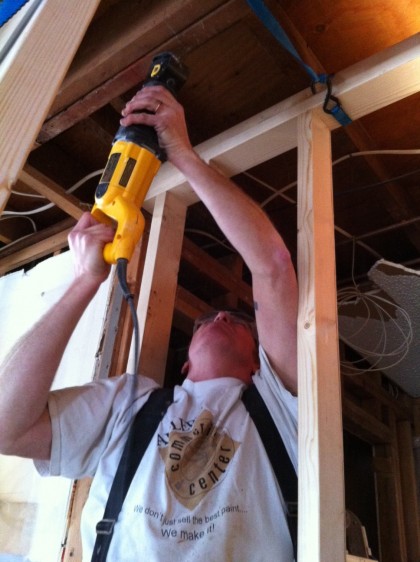 Easier than it sounds since there isn't much to lever against. I put my wrecking bar through the floor upstairs in two spots when I got a little over-enthusiastic. Oops. Luckily the carpet is coming out and new flooring is going in, so no permanent damage done.
The new beam will span over 9′ and carry a new point load from the upstairs renovations, so it has to be beefy. It's made up of three pieces of 1-3/4″ x 9-1/4″ LVL fastened together with hefty screws into one massively strong beam…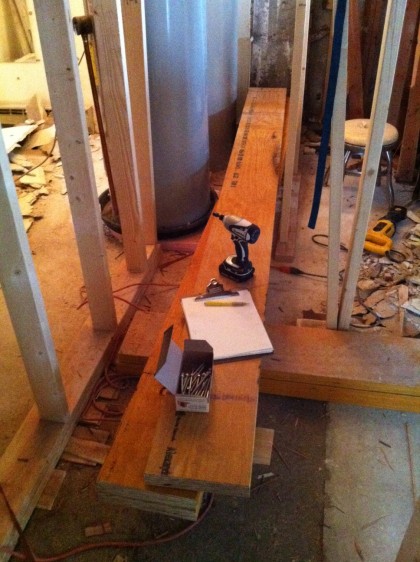 I put the first two together on saw horses and then moved them into place before adding the third, too heavy to move by myself otherwise.
A little magic and boom, it's strapped into position and now awaits final installation.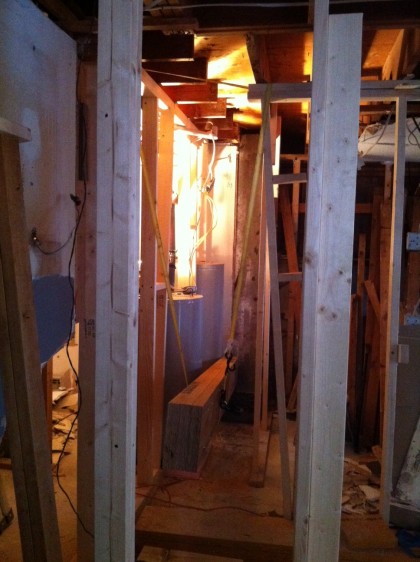 A long day but we got a lot done.
Tags: construction, remodel