Don't do the crime if you can't do the time. Betcha didn't know that line comes from Baretta, the TV show so cool that  Sammy Davis Jr. agreed to sing the theme song. Do yourself a favor and give a listen to that funky bass.
This week's '70s TV show board game: Baretta circa 1976. A master of disguise, Robert Blake played an undercover police detective who relied on a pimped-up informant to help him root out street criminals.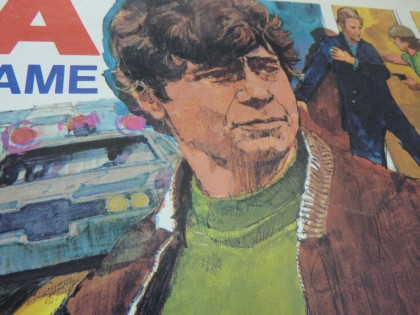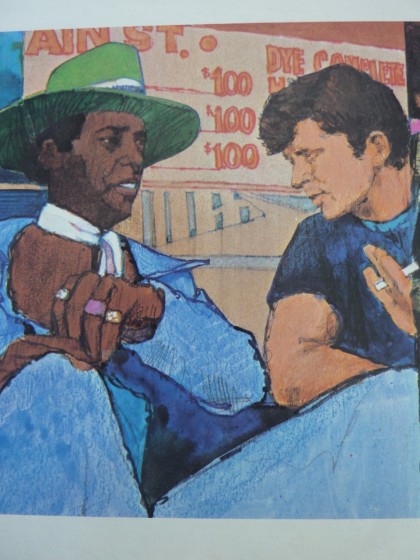 Object: Find the real criminal.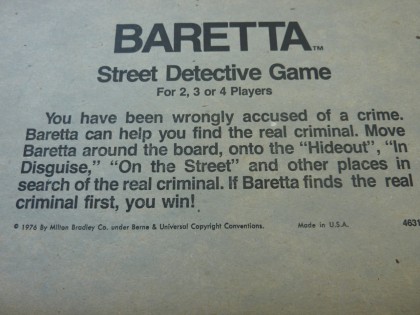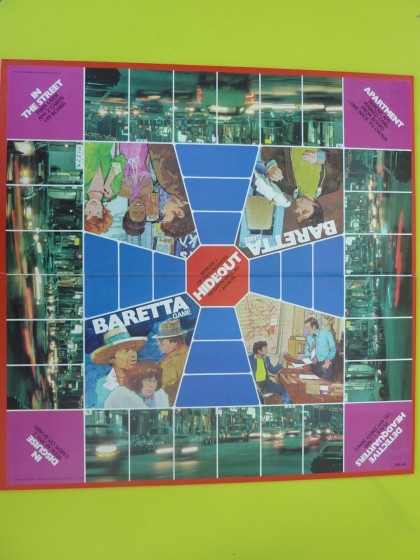 I considered ripping open the cellophane to reveal the minty goodness beneath. In the end, I resisted the urge. Still in the packaging…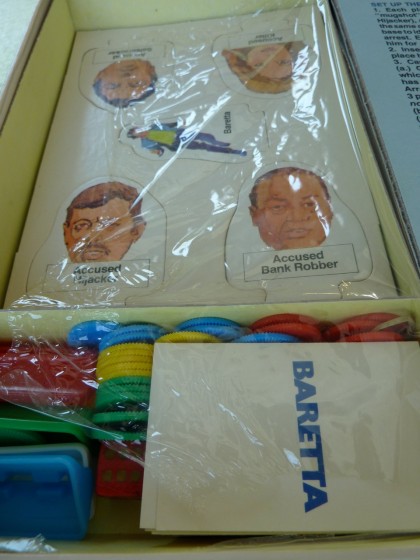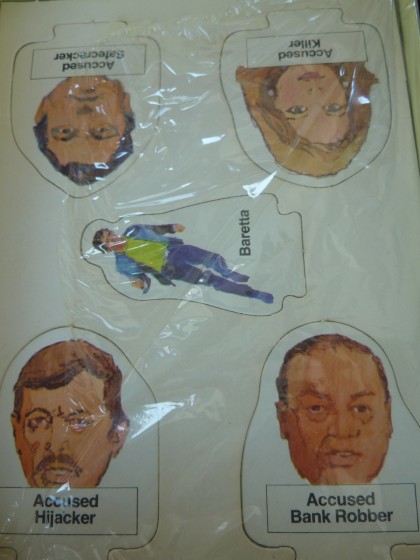 Baretta had a pet cockatoo named Fred. Fred may have gained an even bigger following than Robert Blake. That bird was huge….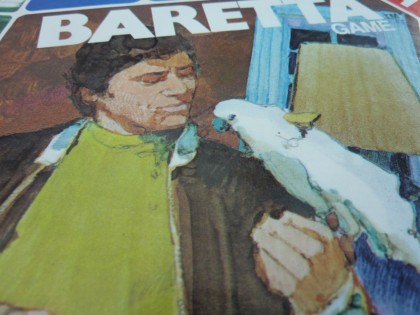 In real life, Fred was actually called Lala. Owned by animal trainer, Ray Berwick, Lala was born in Hong Kong in 1967 and originally spoke only Chinese before Ray Berwick brought him home to America. His bird was a quick study and soon learned English and a number of clever tricks. For the series, Lala had a bird stunt double named Weird Harold used for flying sequences. Lala won a PATSY award in 1976-77 and Photoplay magazine awarded him with a Gold Medal for being their favorite animal star. — Yahoo Answers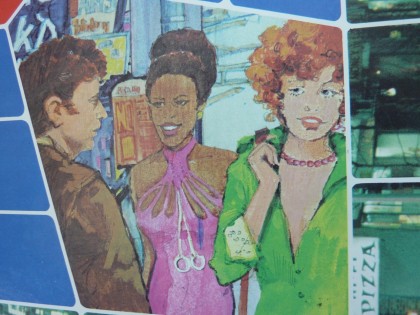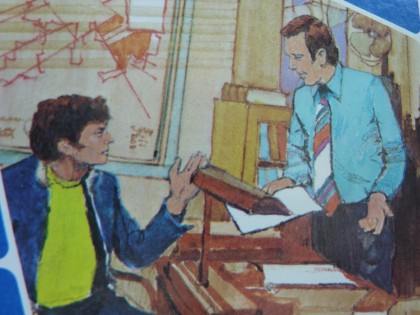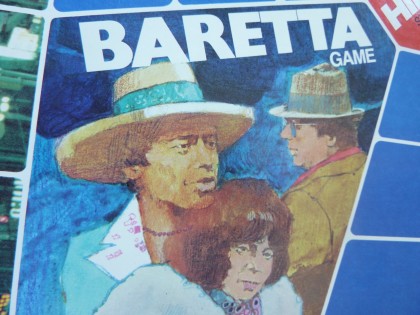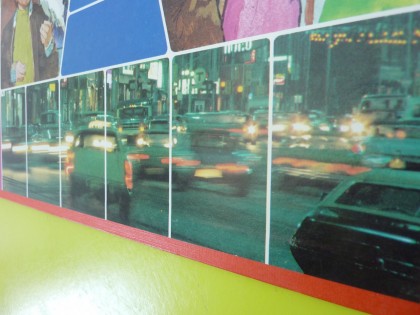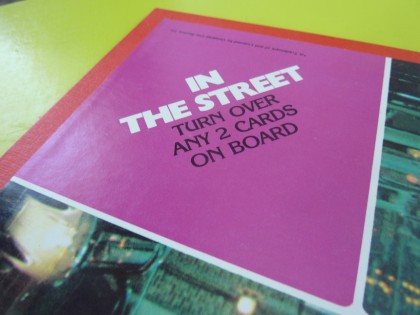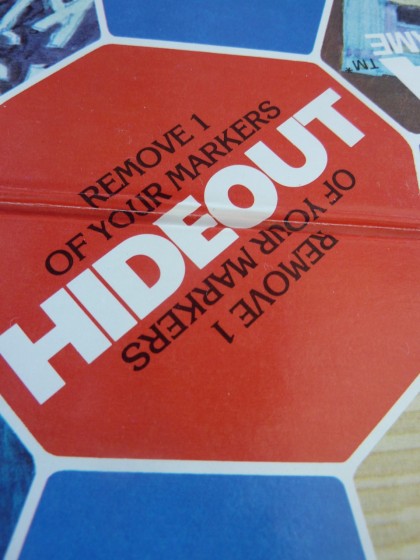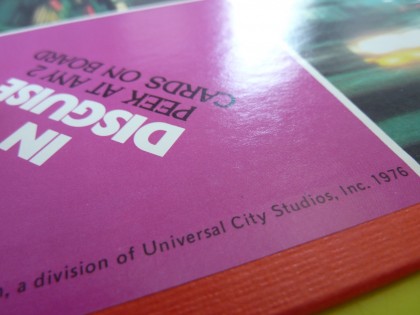 Game imitates TV show. And 25 years later, life imitates TV show, too. Don't go to bed with no price on your head. No, no, don't do it.
Tags: 70s, Baretta, TV show board game, vintage