Ooh, more construction than deconstruction today! Tell us how it went, David…
————————————————————————————–
Today Joe and I started putting the end of the house back to together. First we caulked the uneven joint between the concrete slab and the old plywood sheathing and applied ice and water barrier (a special super-sticky sealing tape). Joe bent up some aluminum into a J-shape which we attached to the old sheathing with a bead of caulk and nails. Then we cut pieces to fit from the 3" foam/plywood panels…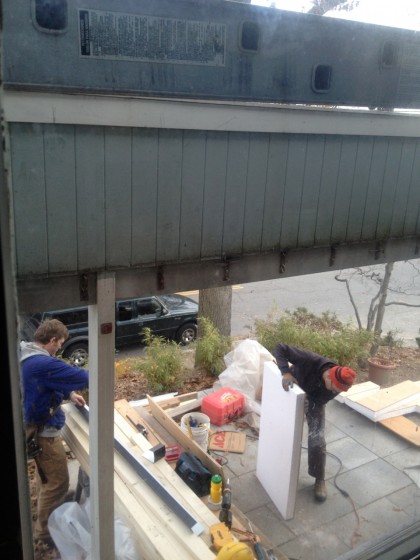 … and slipped them down into the channel.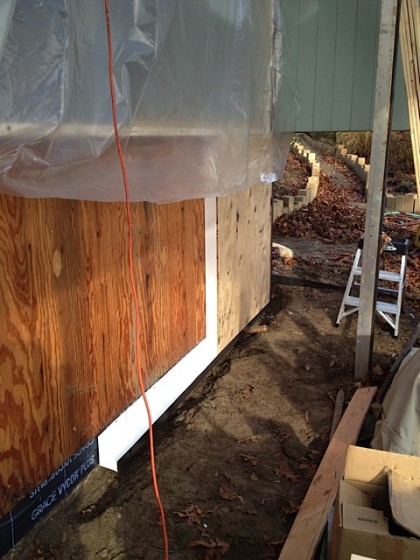 They got attached to the existing 2" x 4" framing with 5" screws. The aluminum protects the foam and plywood from attack by water, ants and termites…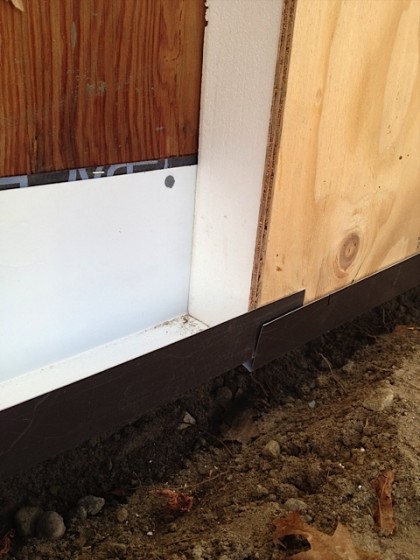 We ran the aluminum up the sides of the new foam/plywood sheathing at each end of the wall…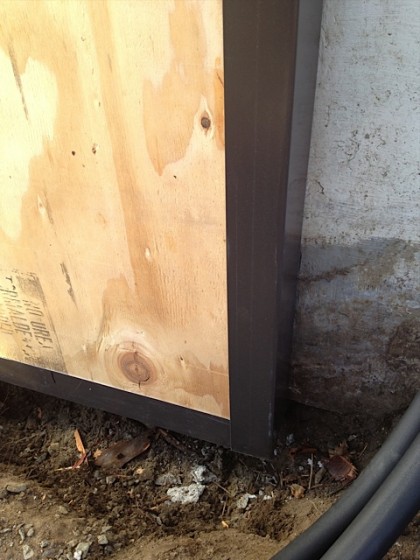 Then we taped the aluminum to the new sheathing with more ice and water barrier…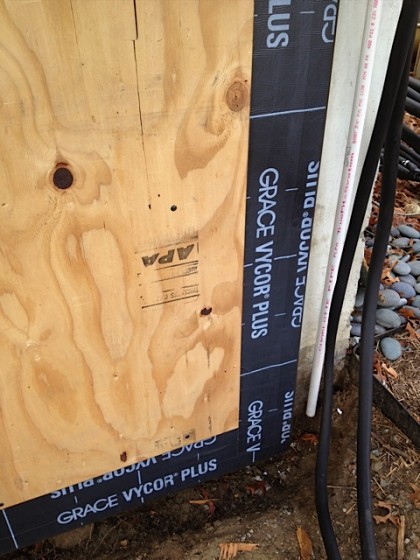 Here you can see why we added 2" x 4" frames around the window and door openings…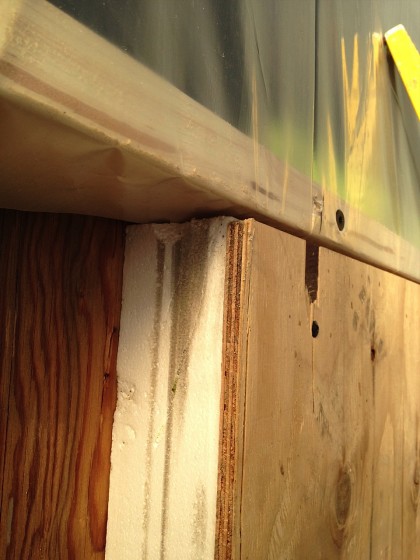 … we had to bring them out to the new face of the house, even with the new 3" foam/plywood sheathing!
Once the whole two-story wall has the foam/plywood layer applied, we'll cover it with a vapor barrier. Then a layer of special breathable mesh goes on which allows air to dry the back of the siding and then the siding can go on. Whew.
Those two black hoses you see trailing down the wall…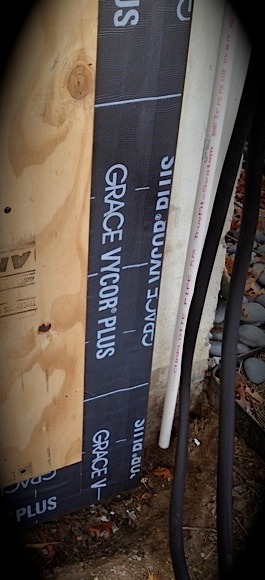 Those and the white PVC pipe are part of the new HVAC system which also went in today. More on that later. Man it was hectic upstairs and down…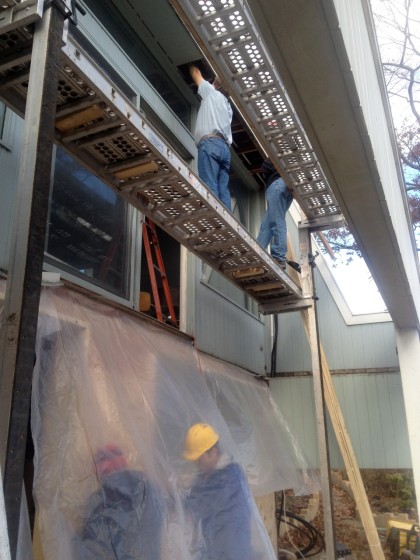 In a good way.
Tags: construction, energy efficiency, insulation, remodel, termites