We won't get to the full exterior of the house this year, obviously. But because the deck-end siding had to come off to add the new windows, we should think about color before we re-side. I've always imagined that once the paint is planed off of the redwood that we'd go dark grey, setting off the insets with a natural (brown) wood shade — stain, not paint, so we can still see the wood grain.
But what if we took a quick look at a few color possibilities?
ORIGINAL EXTERIOR, 1972
When I say "insets," I'm referring to the cutouts in the outer envelope — around the front door + the full height of the deck-end…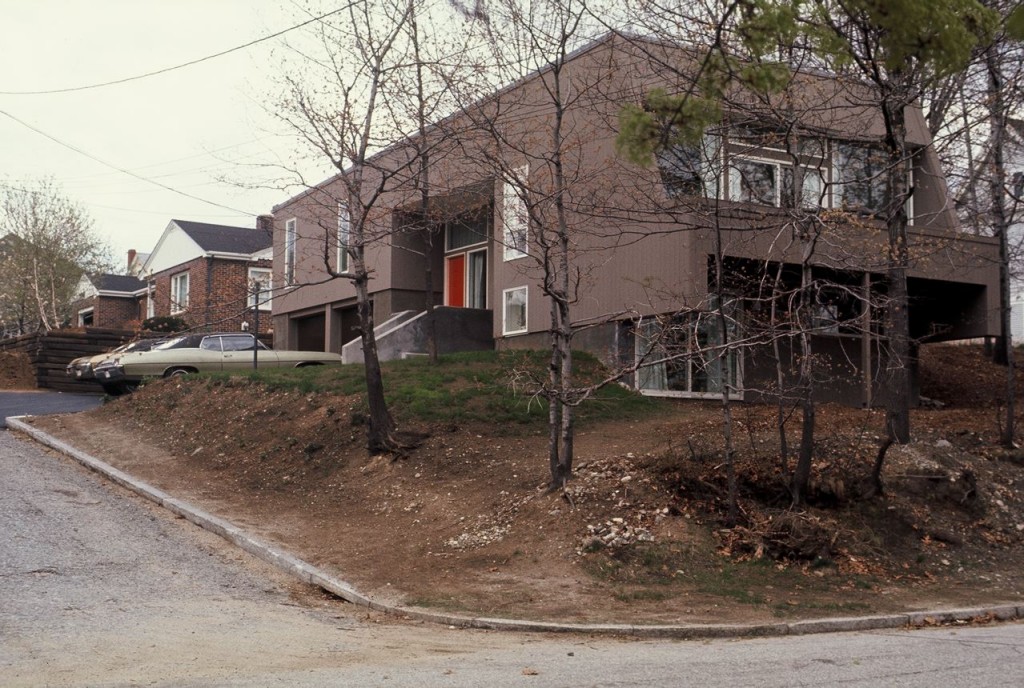 And around the back door…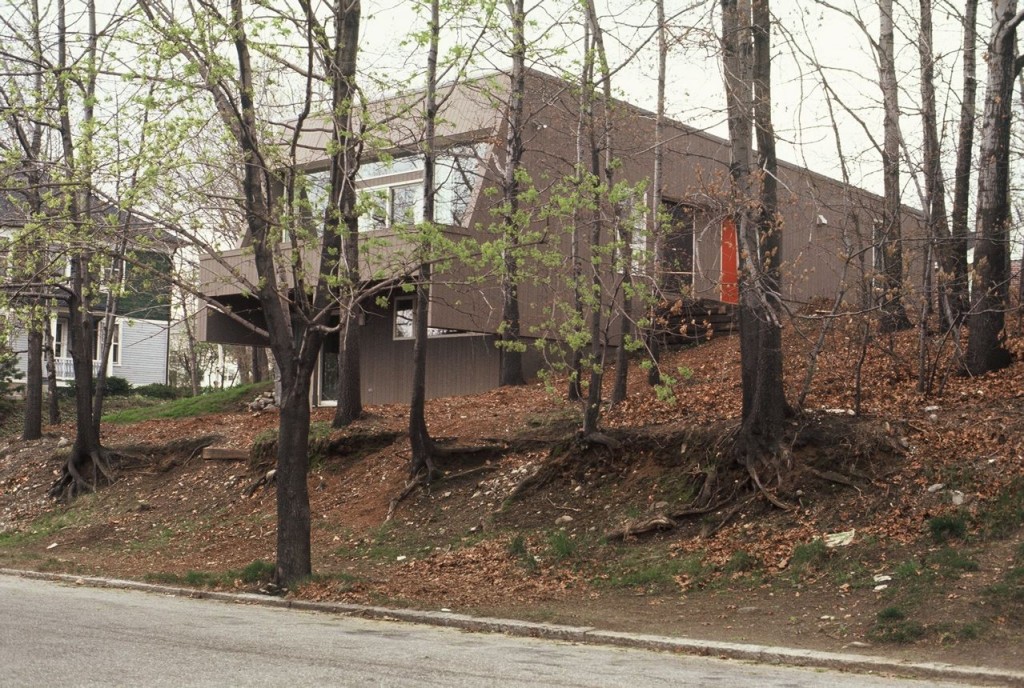 CURRENT EXTERIOR, 2011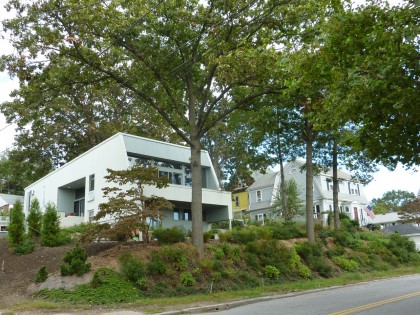 Now let's try to picture a few possibilities…
GREY ENVELOPE, COLORFUL INSET
Probably too dramatic for our house but it sure does look cool…
I know, the color is only on the window frames (our new frames are all silver aluminum), but you get the idea.
DARK ENVELOPE, WHITE INSET
GREY ENVELOPE, WHITE INSET
BROWN ENVELOPE, WHITE INSET
DARK ENVELOPE, BROWN INSET
(I am also including this shot from the interior, because the shape of the inset is almost exactly like ours…)
LIGHT GREY ENVELOPE, BROWN INSET
BROWN ENVELOPE, DARK GRAY INSET
Off to look at stains later today!
Tags: deck, paint and stain, remodel, wood