So how's it going with the sheetrock installation today? David can give you the pro's point of view in another post. I just want to show you how quickly the construction zone is starting to look pulled together.
This was the scene this morning…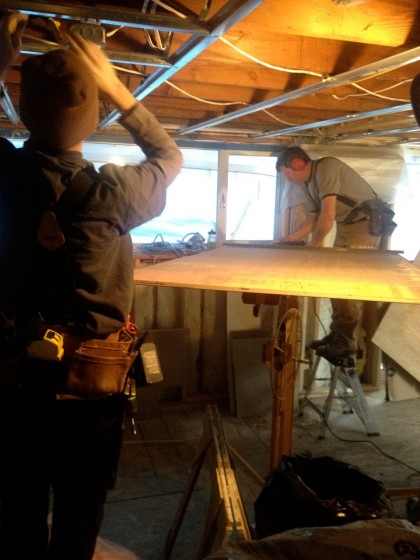 Then the first sheet of Quietrock went up…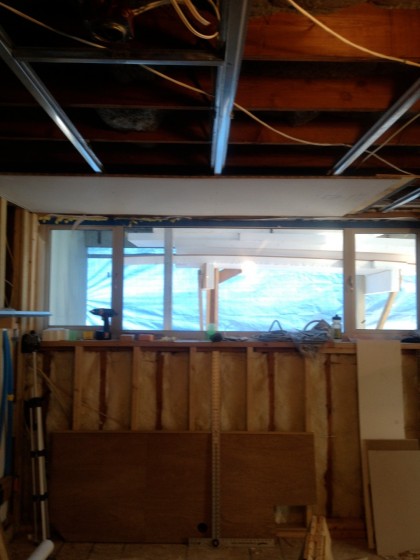 Followed by sharp objects cutting into sheet goods…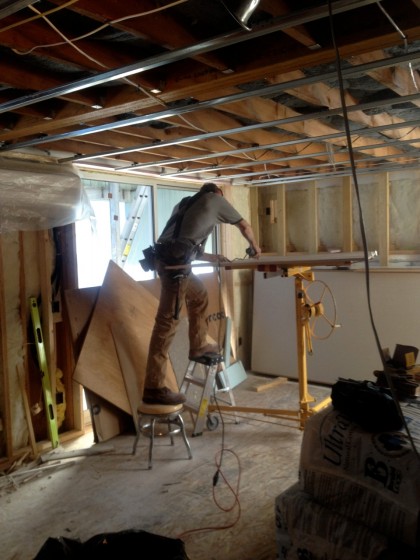 And another sheet went up…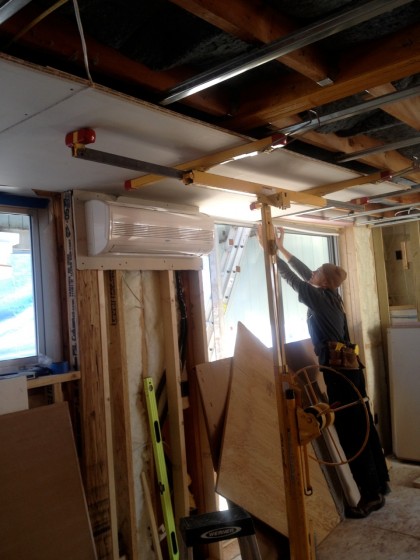 And then another…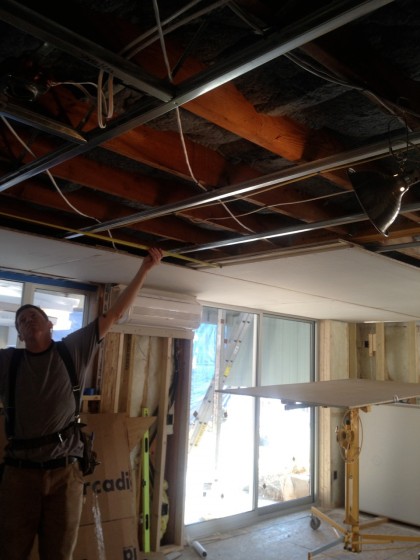 And so on, with tools and such…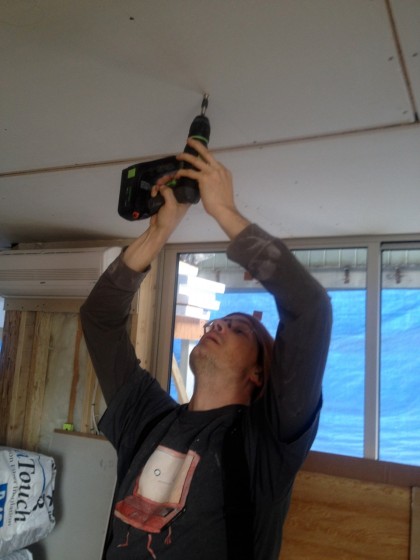 And then lo and behold, it suddenly looks like a ceiling!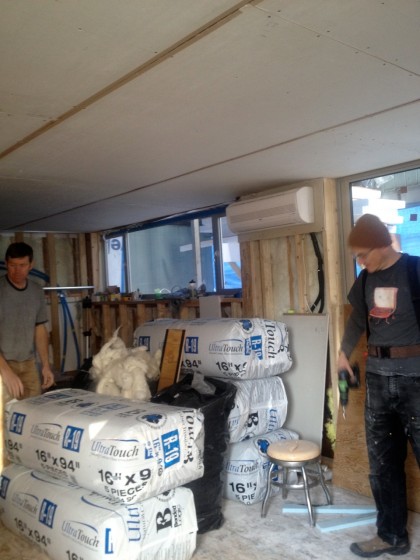 There was more to it than that, of course. The Magic Man can fill you in on the construction details. The Layman-type Girl (that's me), is pleased. Thanks, Joe and David!
Tags: remodel