Do you love the smell of basil as much as I do? Then you might like this: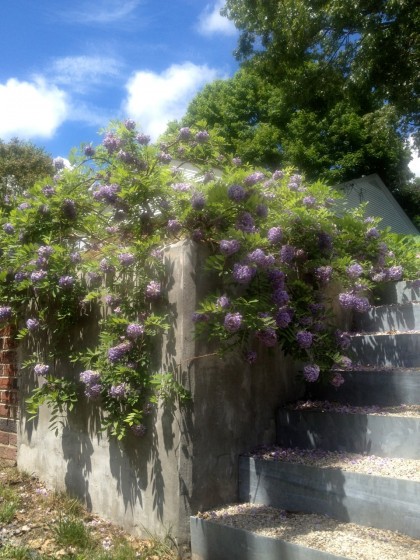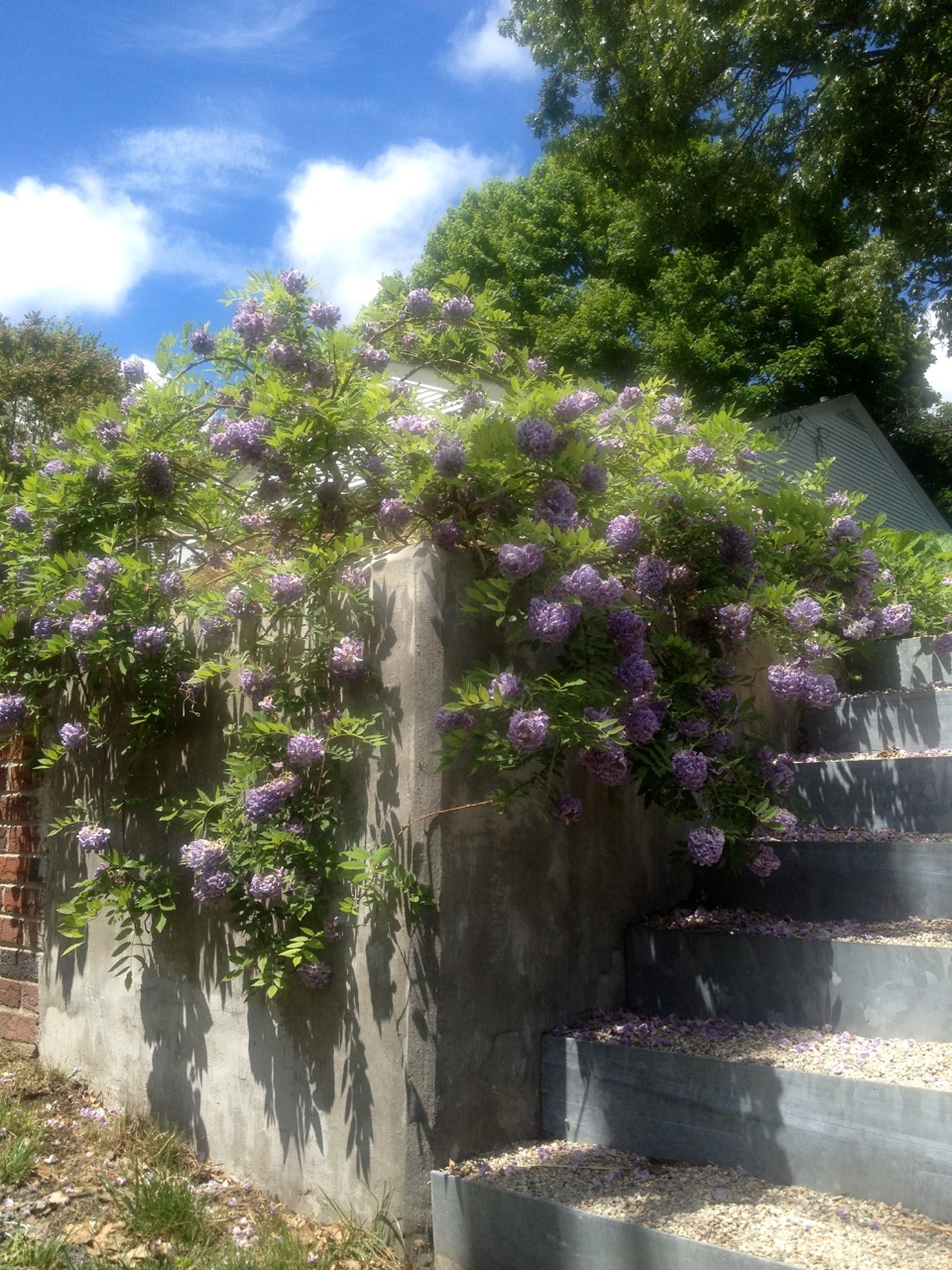 Nope, not a basil.
This is Wisteria 'Amethyst Falls,' a native form that doesn't smell anywhere as sweet as its overly aggressive Asian relatives. That doesn't stop the bees, though. Oh no. They've been psyched about this vine since the first blooms appeared in its very first year. I planted it at the end of our veggie garden… that was 2 years ago.
Did I mention it blooms almost nonstop? Crazy, right?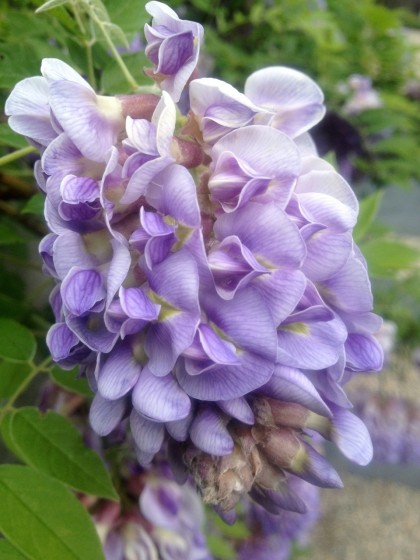 That was something I never expected. Instead of blooming just once in the spring like most wisterias, Amethyst Falls blooms for me off and on throughout the summer and even into the fall. Who knew?
Yes, it climbs, but I don't have room for that so I just let it tumble over the wall. For a plant I had my doubts about in the beginning, I must say I am thrilled with it now.
Tags: garden, native plants