I met up with David at Tim's graciously provided woodshop yesterday to figure out the size and location of fingerpulls for the bathroom cabinet doors and drawer fronts. It's a small detail but one we want to repeat on built-ins that will go upstairs as well.
We explored several design options (you can see a few on my no-hardware cabs Pinterest page, if you like) and settled on a slim rectangular notch. David mocked them up in paper…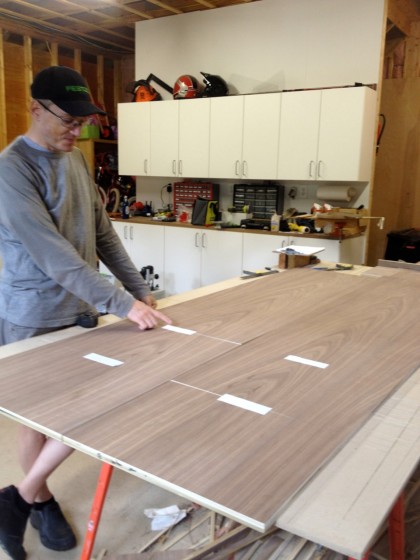 Minimal. Nothing to jut out into the small space. Echoes the slim rectangular tiles in the bathroom. So there you go, one more decision down.
In other news, David and Joe started setting up the scaffolding in anticipation of rebuilding the deck…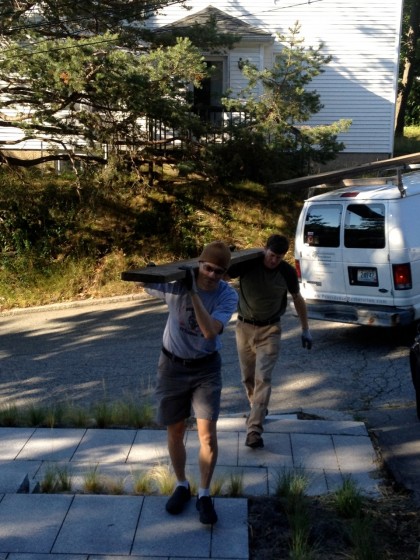 The deck rebuild has been on hold since March. Excitement ensues.