On Friday, shenanigans and the deck rebuild continued. The man with the plan fills us in on what he and Joe are up to out there…
——————————————————————————————-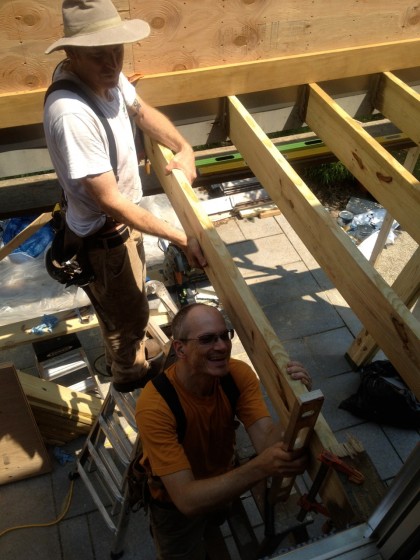 Next up on the deck is the installation of the 2″ x 8″ joists. Joe and I angled them 1/4″ away from the house to ensure that water will drain away rather than sit on the deck boards.
A scrap of wood clamped to the top holds one in place so a joist hanger can be nailed…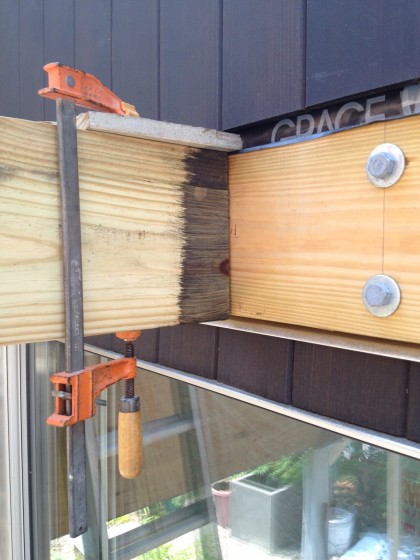 The joist hangers are made of 316 stainless steel, as are the nails. Designed for use near salt water, they'll never rust. We'll stain the joists to match the stain on the siding and to cover their pressure-treated green. You can see we already stained the ends so that we don't have to cut in around the hangers…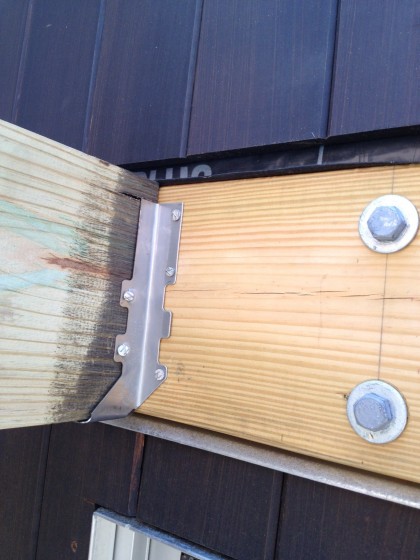 We installed aluminum flashing to cover the joint between the new plywood and the old cedar…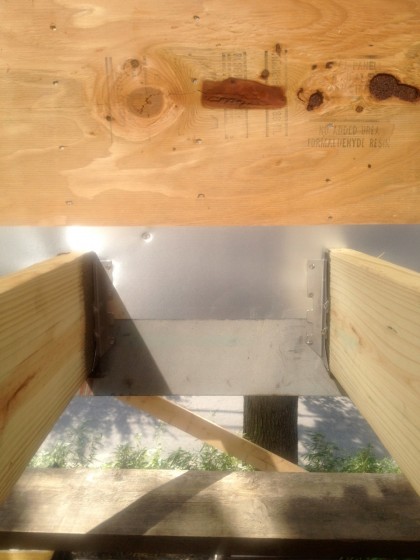 Flashing tape will be added at the top to ensure that water stays out of the joint.
With the joists all up we can do a little weather proofing and then start applying the decking. The deck material we'll be using is Garapa Gold, installing it with a system of clips which will leave no visible fasteners and no pathway for water to enter and rot the decking or framing. Cool stuff.
Well, that was a full day's work. Joists all in! And it's beginning to look like a deck again…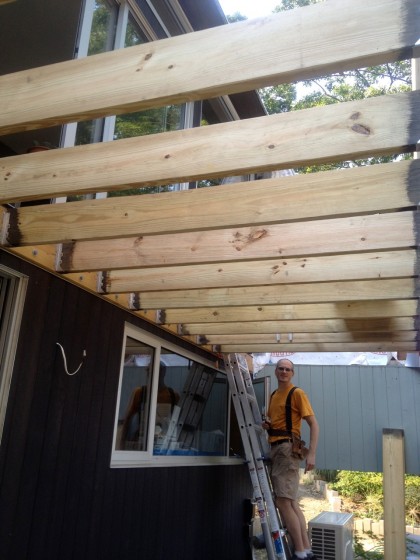 Tags: construction, deck, wood