Let's see… when we left off on Day 9, it was almost time for our monarch butterfly to bust out of her chrysalis, fan us with her awe-inspiring wings and flutter on out of here. So what's up?
DAY 10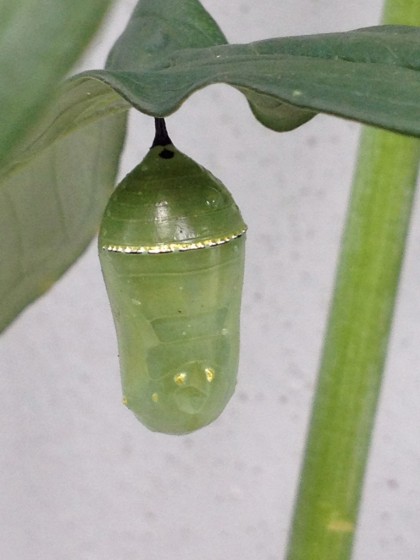 DAY 11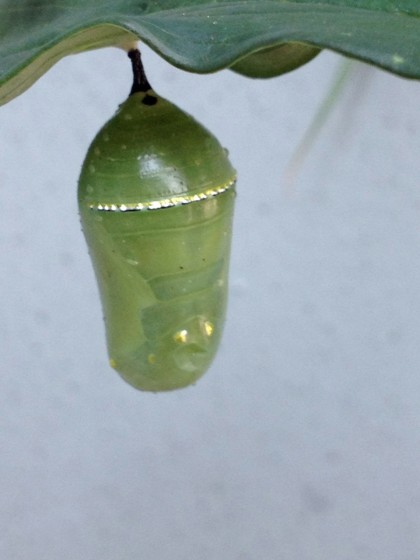 DAY 12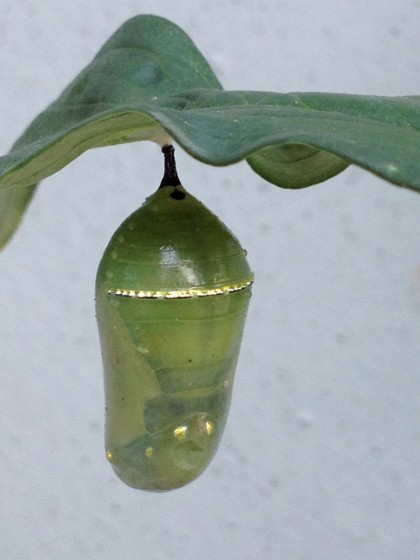 So much for the 10-day cycle. Ever waited for a cat to have kittens? It's kind of like that. I go outside and check the chrysalis throughout the day. When something happens I'll let you know.
In other news that might actually be news, David and Joe are downstairs banging out the built-ins. Here's your sneak-peek…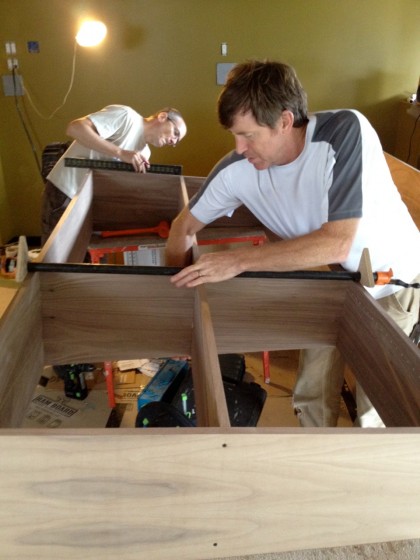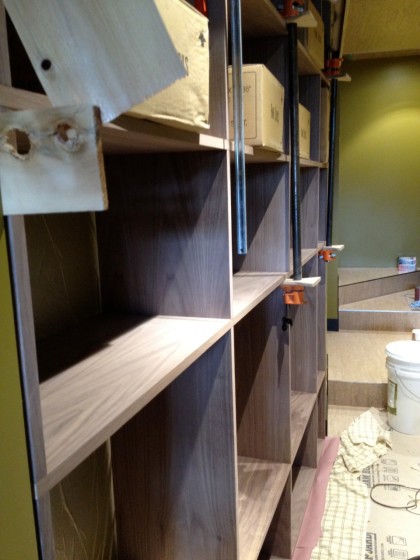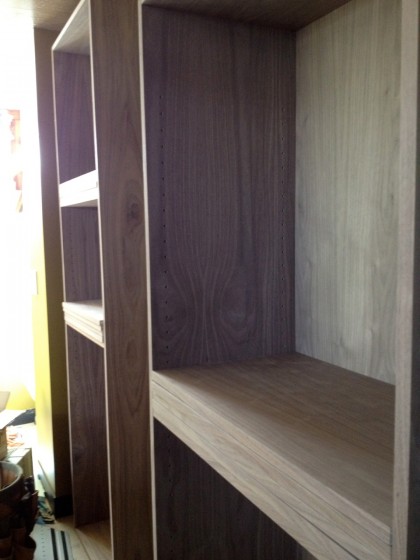 Once they're in, David can tell you all about them. Also waiting in the wings: our murphy bed hardware. So there's that to look forward to, as well.
One last note: the wallpaper decision has been made. I'm saving it as a surprise. All will be revealed with the fullness of time.