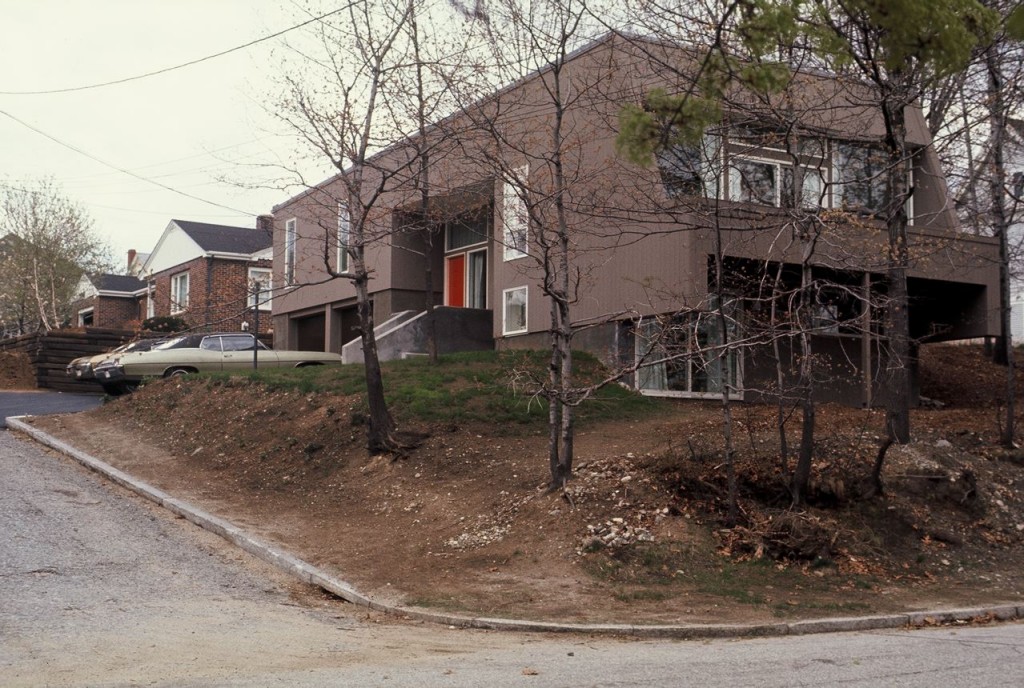 The average cost of a house in the U.S. in 1972: $27,550. Roughly what you'd pay today for a Chevy Impala fully loaded, if you actually wanted such a thing. I'll take the house, please. What it cost in 1972 to have the fairly modest modern above designed and built with the help of a local architect in Providence… no idea. But it's now ours! And we love it.
Click the images for big-ification.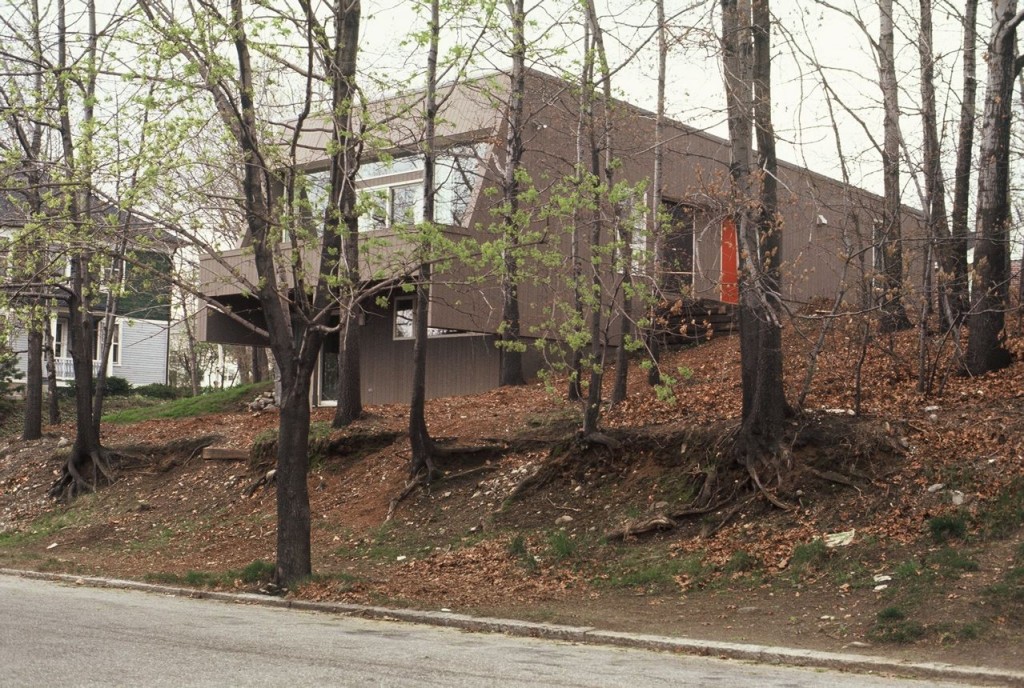 Here's the background we've been able to dig up on our home since we dragged our very first moving box inside in January of 2008…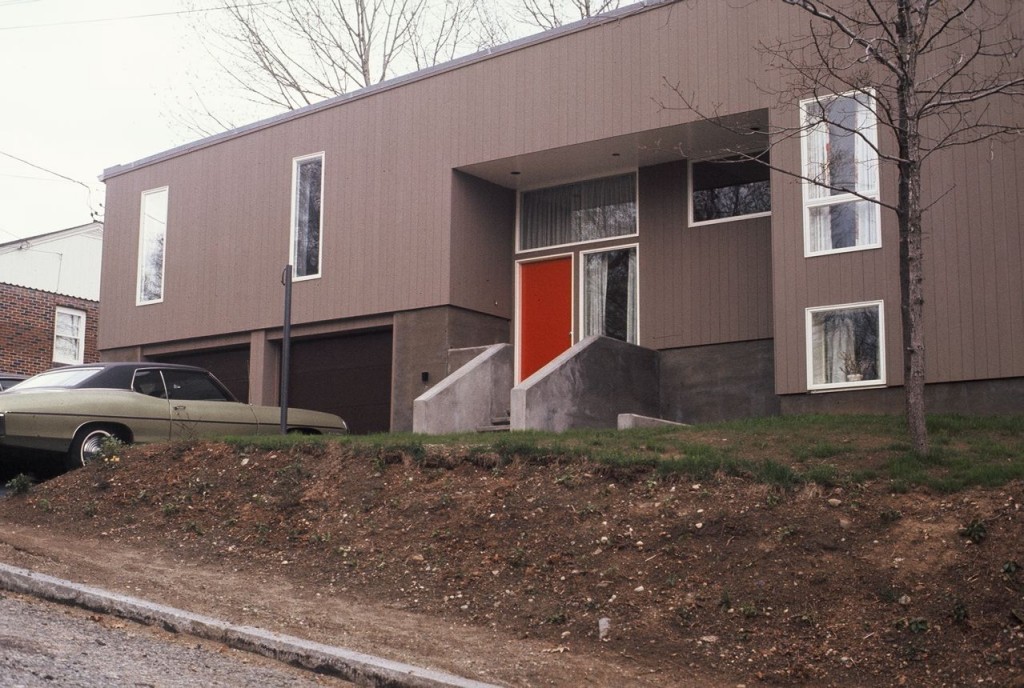 Designed and built: The blueprints say May 1971. Construction was completed in 1972.
Original owner: Kathleen McBride. Wanted a house she could share with her aging parents — they got the downstairs with an efficiency kitchen and bath, she got the upstairs with its own kitchen and bath.
Architect: Irving B. Haynes, a graduate of Rhode Island School of Design in 1951. He returned there to teach from '73 to '05. Started Haynes and Associates in 1968, which became Haynes, deBoer and Associates. Irving passed on in '05. The architecture firm, still active (but no website?!), was nice enough to share photos of the construction — sweet! — as well as blueprints. BLUEPRINTS! That's like striking gold.
And now, a few snaps of our house in its infancy… awwwwwwwww.