Found this fella on the grass unable to fly and gently set him in the veggie garden (away from the cat) hoping he might recuperate. The next morning he was dragonfried, poor guy.
Impressive 5″ wingspan. You should biggify his picture and appreciate him…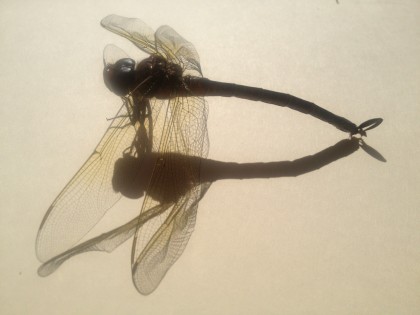 Sadly, his bright blue eyes and vivid turquoise stripes have already begun to fade. As is the way with all things beautiful, I suppose.