Either we're that neighbor — the one people want to move away from. Or the folks across the street tried to wait out the bad economy to sell and finally caved. Actually, it's the latter. Although we could be the neighbors from hell, who knows…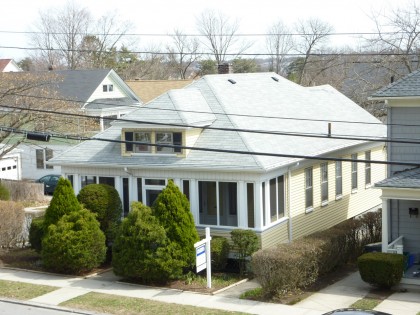 The owners sat on the house for two years and just couldn't take it anymore. For sale, cheap.
Behind us, just on the other side of our adjoining neighbor, it looks like some recent move-ins are already building out the attic into a master suite or bowling alley or command center or something…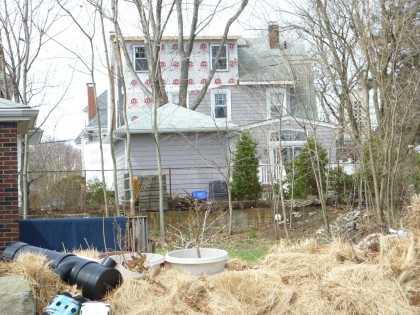 Jealosity. How did they manage to get the momentum going so quickly? Nice to see more remods happenin' in the 'hood. That we don't have to pay for.
Tags: neighbors