Well, now they've gone and done it, those Savages. They left us with the most pristine dirtscape I've ever seen. If we f**k this up, it's completely our fault.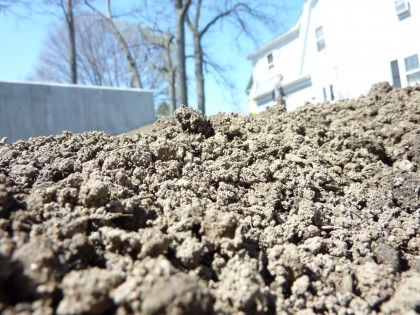 92 yards of loamy, composty goodness. Raked out and ready to receive grass seed and plantage. Which needs to happen immediately.
So a quick rundown of what happened today:
Adam dug out the 8′ or so of icky street frontage ground in front of our new retaining wall…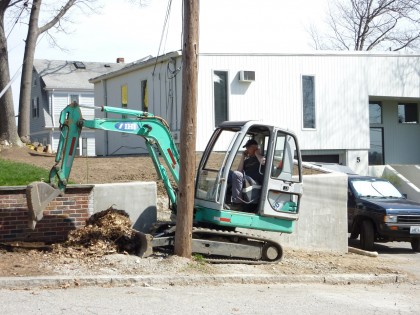 [I'm sure he'd like me to note that he wasn't operating the mini excavator while on his cell phone.] Now that some nice loam is put down, we'll be seeding this with grass to connect with our neighbor's bit of turf…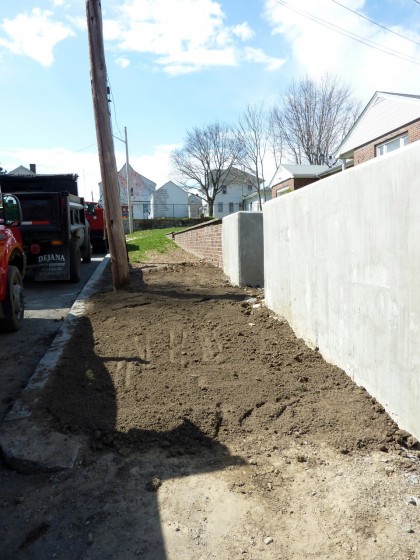 Rich secured a few more strips of Curlex on the front slope just in time for the arrival of the plants tomorrow morning…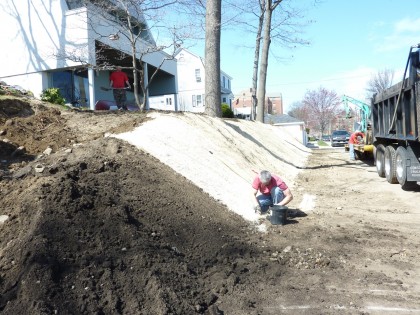 And Mr. Savage not only got rid of the dirt ramp put in to move equipment up the hill…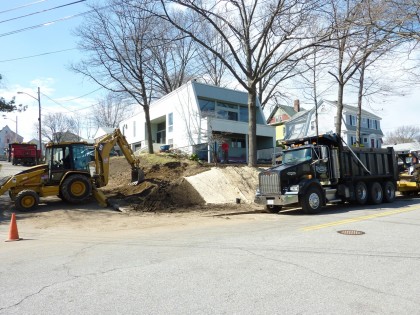 He also improved on what was originally there by getting out the last of the rocks and smoothing out the irregularities with loam…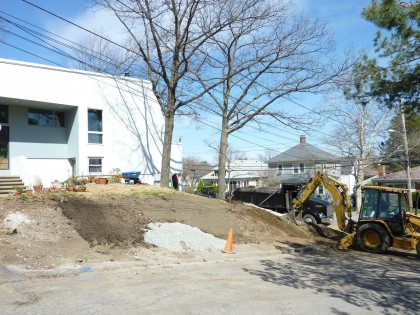 We'll use that pile of crushed stone somewhere else, I'm sure. The last of the rhododendrons got sent merrily on its way to its new home at Rich and Story's house…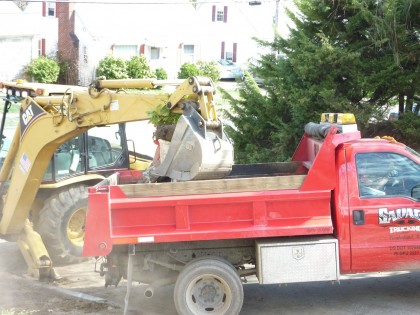 I started marking out where the raised beds will go in the veggie garden…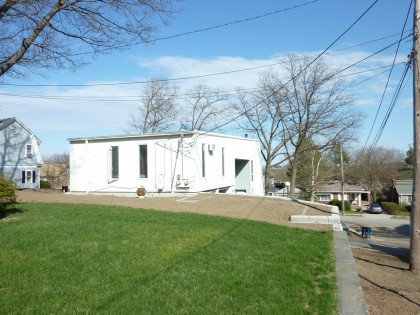 But mostly I just stood around looking dumbfounded at our new, virgin yard…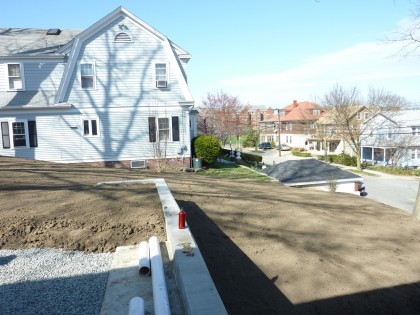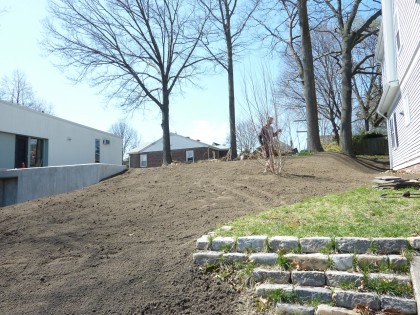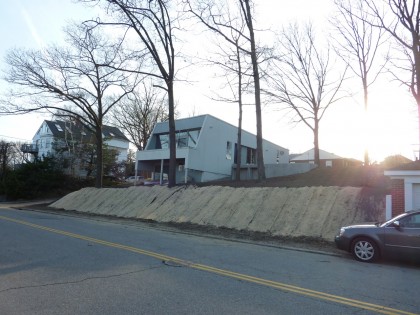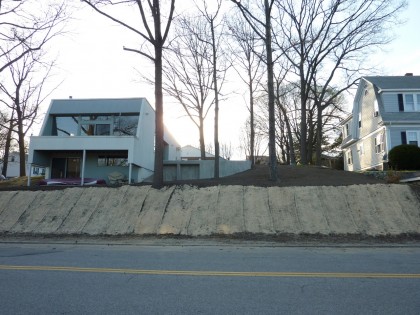 I'm gonna miss me some Savages. They packed up all their toys and took them away…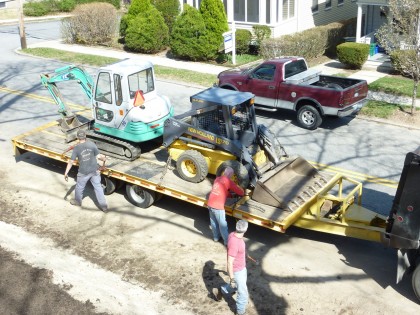 Think I can get them to come back and do the inside of the house?
Tags: garden, landscaping