Here in Las Vegas for a video shoot. If it weren't blindingly gaudy and garish, it wouldn't be Vegas, right? (Pardon the very uncrisp iPhone pix.)
Flowery mosaic tile floors…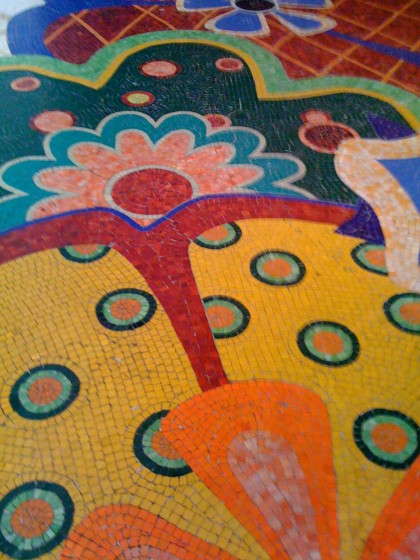 Floor to ceiling crystal chandeliers…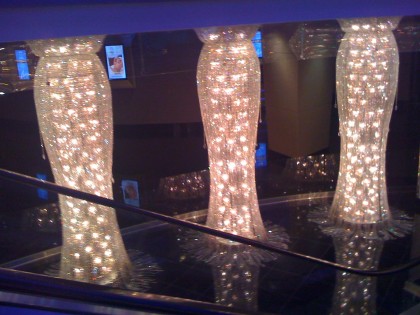 The crystals closeup… mmmm, twinkly.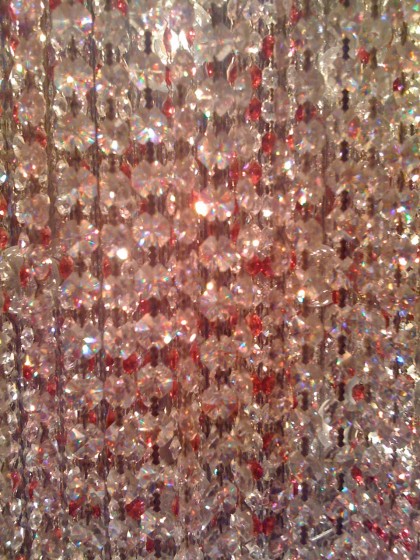 Massive parasols hanging from the ceiling. I'm sure the stylist called these "whimsical"…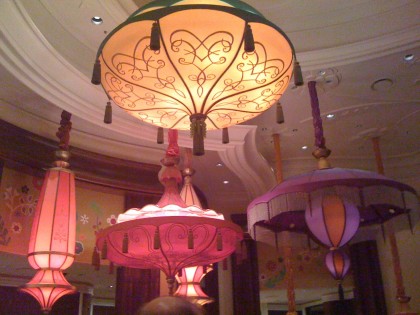 The disco bathroom — walls covered top to bottom in disco ball-esque mirrors. That was actually pretty cool…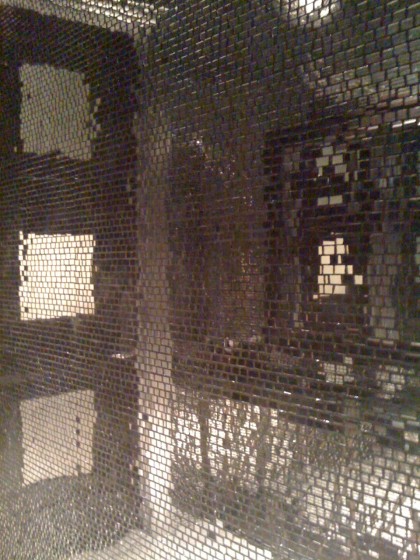 Look up: disco balls!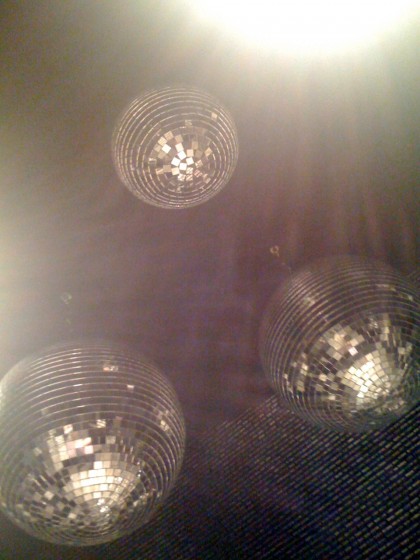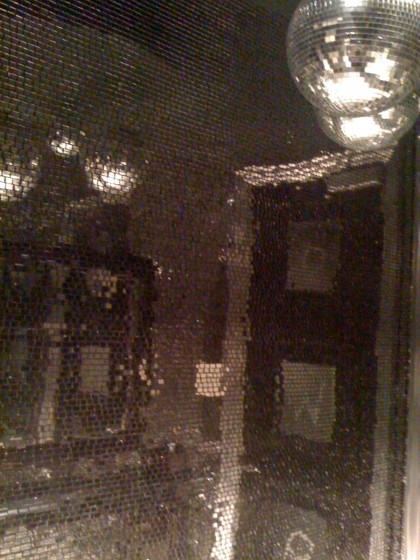 But in case you're thinking about getting all Studio 54 while you're in here, think again…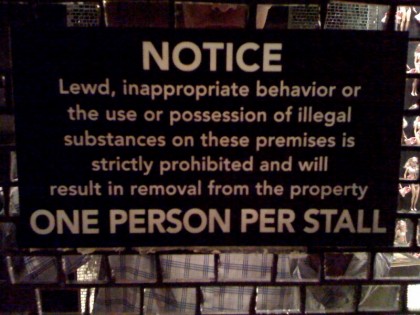 More crazy ceiling lights…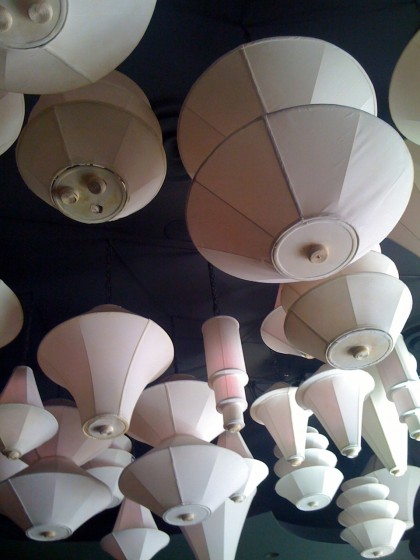 At night, they change color…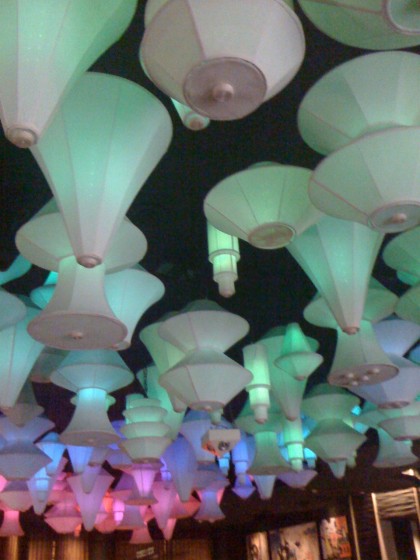 In the hotel, a two line phone next to your toilet. With a hold button. "Excuse me a minute while I ugh…"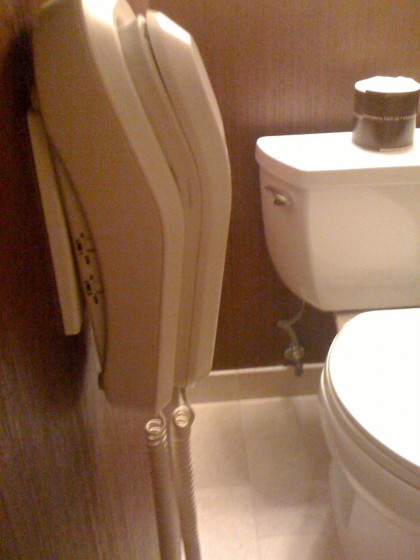 Outside the casino, quintessential Vegas views… and Manilow.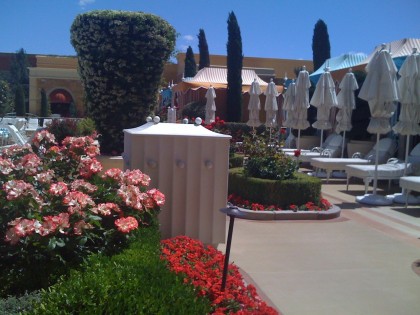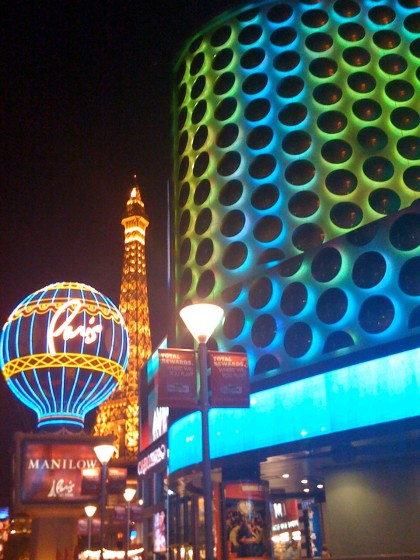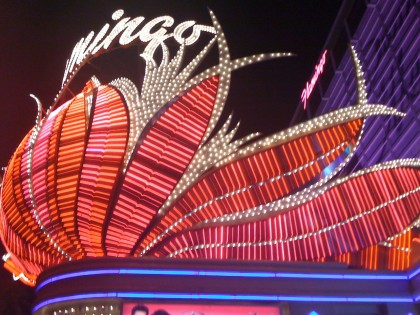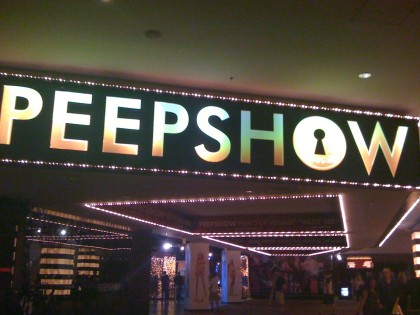 And now, homeward bound. Replete with debauch.