Whoa. My baby's growing up! Leave home for a week or so and things really change around here. Here's a look at the first signs of autumn brilliance in our own backyard.
Our spindly little dogwood, which would probably look better if previous owners had planted it in a less shady spot, glows a lovely, warm red now…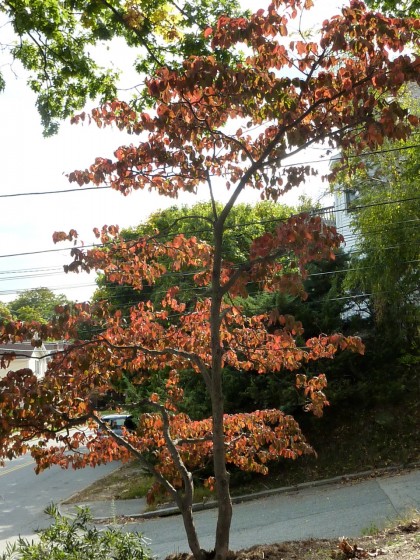 My trio of Callicarpa bodinieri 'Profusion Beautyberry' are loaded with Barney-colored berries…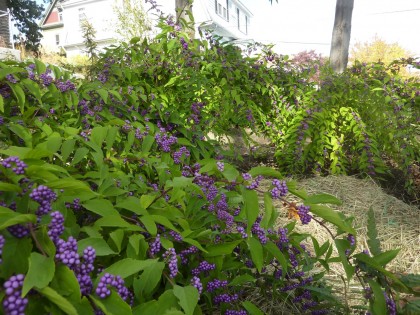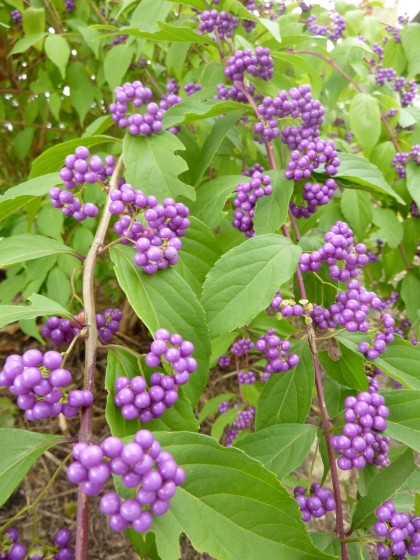 Just across the path, my new golden spruce, picea orientalis 'skylands,' really shines behind the dark euphorbia 'blackbird'…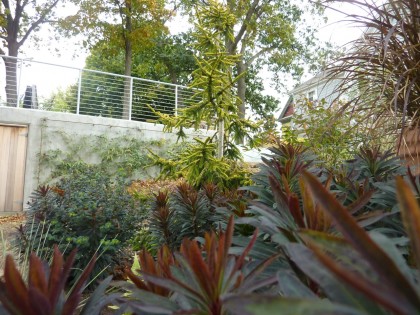 Just look at those crazy euphorbia. They stay a dark eggplant shade with hits of blue and chartreuse from spring through fall. I hope they make it through the winter…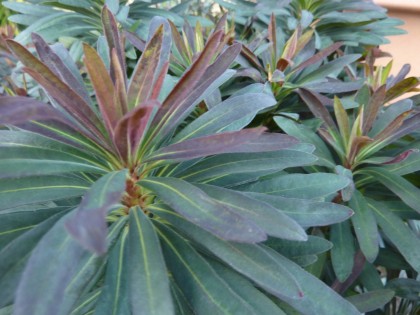 Further up the hill I have another euphorbia, this one is 'Bonfire'. It complements the other fall shades around the yard quite nicely, I think. Especially since I set it in front of sumacs and penesetums…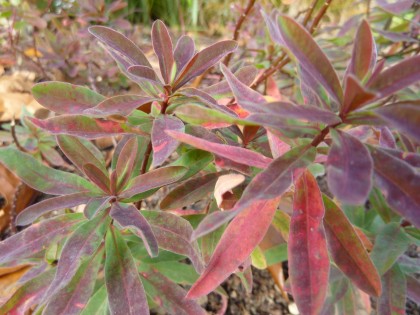 Speaking of which, the Rhus typhina 'Tiger Eyes sumacs' and ornamental grass border looks like it's on fire…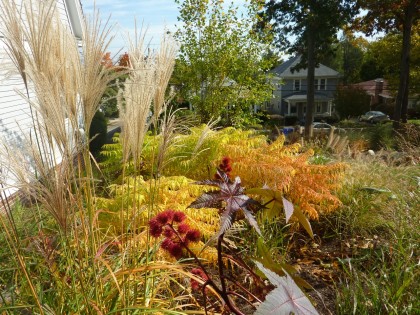 That's ricinis communis (castor bean) in the front there next to miscanthus sinensis 'silberfeder' (Japanese Silver Grass). 'Tiger Eyes' sumac are the fiery bits in back. The sumac colors are amazing…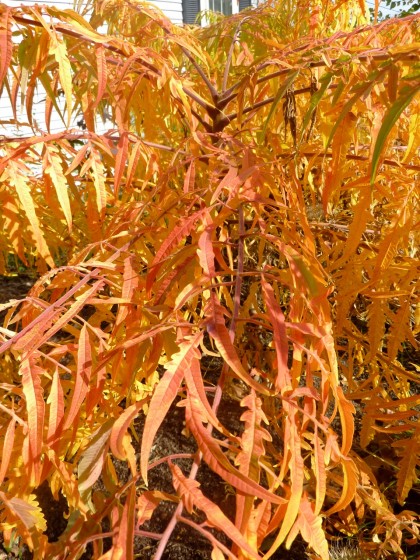 The castor bean's leaves and alien-looking seedpods are a nice complement…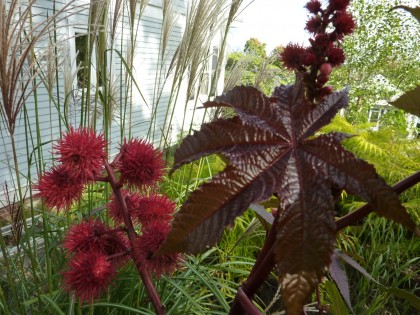 Further back, my new Rhus aromatica 'Gro Low sumacs' are not only securing the slope but bursting with color. Someday they'll mature into a real eye-catcher every fall…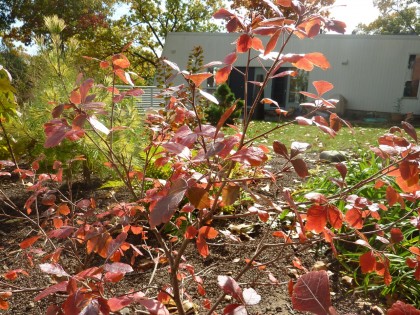 My Japanese Forest Grass is finally starting to fill in and has taken on some nice fall color. These should look much more impressive next year — they're not even half the size they should reach. Hakonechloa macra 'Beni Kaze' is is turning burgundy at the tips…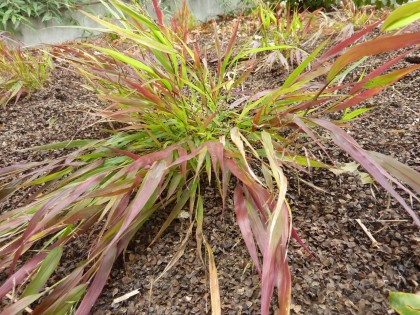 Hakonechloa macra 'All Gold' is starting to go from chartreuse to brilliant gold, as the name promises…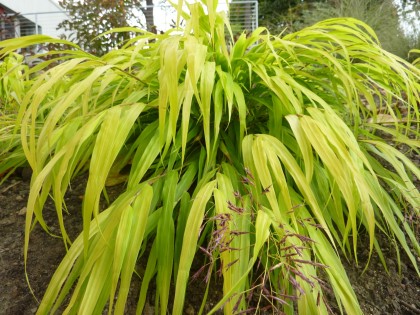 And Hakonechloa macra 'Aureola' is beginning to take on shades of purple and pink…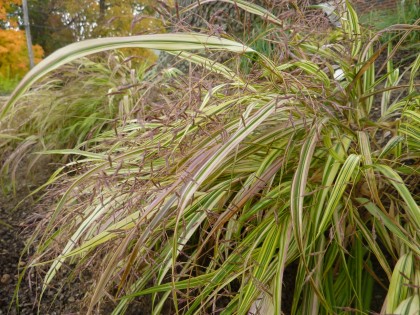 Last but hardly least, Panicum virgatum 'Ruby Ribbons' (Ruby Ribbons Switch Grass) has gone from seafoam blue and purple to a deep, deep red, which looks fab next to the sage-y green of the euphorbia myrsinites 'donkey tail spurge'…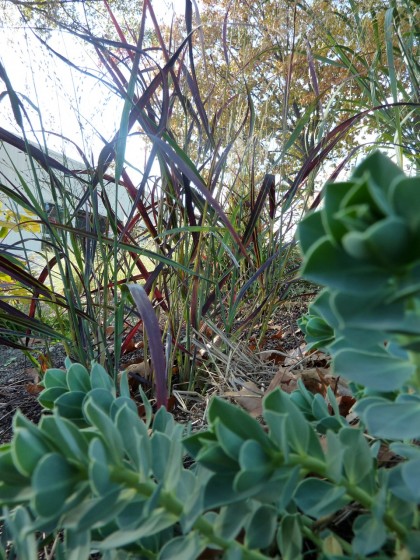 And to make fall all the more glorious, it's 73 degrees out today! Wait… what the hell am I doing indoors?
Tags: garden, landscaping, plants