Remember when we took that oak tree down a while back? Well, his special-order replacements finally arrived…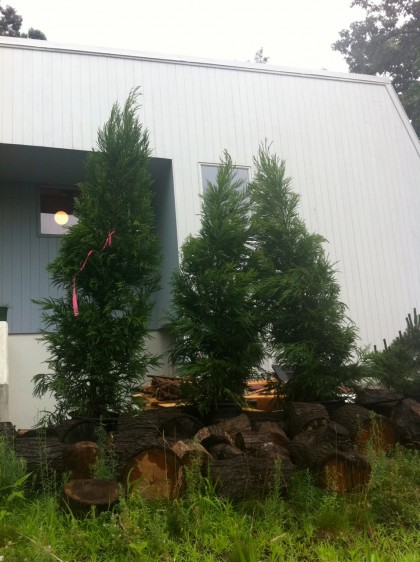 Cryptomeria japonica 'Yoshino' (Yoshino Japanese Cedar). Not native, from Asia obviously. They look like junipers in that shot, right? But they're not. These are three fledglings and they're typically bushy and cone-shaped when they start out. But as they add 3′ to 4′ feet a year, they loosen up so that you can see between the branches and become more irregular, like this…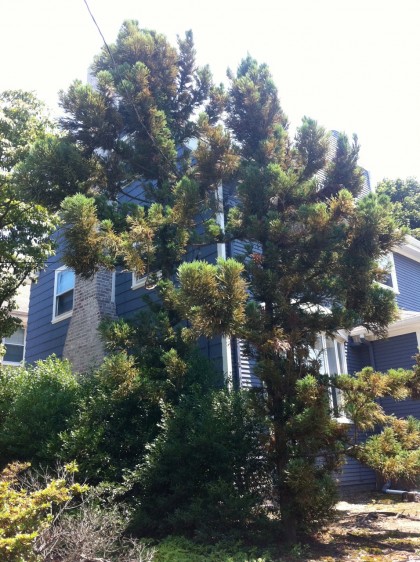 Hard to believe that's the same variety of tree but it is! That's a grouping of three that I pass on one of my running routes.
I love that they naturally look like large bonsai. They'll add introduce a small bit of Zen to our front yard, which will hopefully tie it to what's going on out back. See how they're only like 12′ to 15′ across? Perfect when you have power lines to content with. Plus I don't really want to block my view of the city.
Here are two older Yoshinos that I pass on a different running route…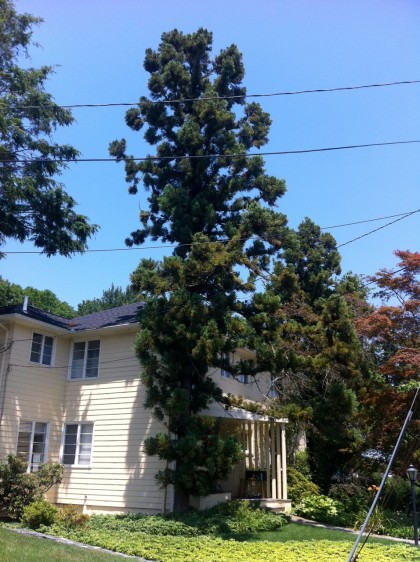 They get stately as they age — and wicked tall. That doesn't bother me. It will be a nice accompaniment to our scraggly oaks.
Now to finish getting them planted. Two in the ground now. One to go.
————————————————————————————-
Many, many thanks to my gal Shiva for getting her grubby hands on the trees I wanted and then lugging them up here for me. You rawk, girlfriend.