So I drove to New England Bamboo in Rockport, MA on Labor Day Weekend to pick up my newest garden addition: Phyllostachys nigra 'Hale' black bamboo. Three hours of driving. I was home by 9 am. That's how much I had to have it.
Over the last few weeks I've debated a few different spots around the yard but have decided to put it here…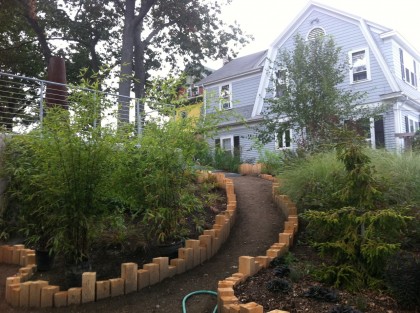 Once it fills in, it should help screen the patio from the street. In the shot above (click to biggify if ya like), they're still in the pot. But when the crew was here last, I had them dig a good-sized bamboo pit about 2+ feet deep for me…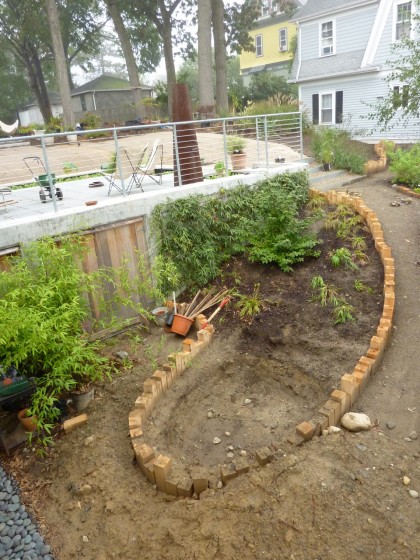 My bamboo barrier just arrived. It weighs more than 70 lbs. Between that and the yards of loam I'll have to shovel, it sounds like I'll be getting a workout soon.
Tags: plants