Quick note… David and I have been emailing back and forth with Jane Ingall, wife of Irving Haynes, the architect of our house as you may recall. We love his artwork and the idea of bringing a painting into the home he built, if such a thing is available. And if we can afford it.
So far, the word is good. Jane says there's work to look at. Yay! And a few days ago she let us know that she added a few of his pieces to Adam Tamsky Fine Art in Providence. We zipped over there right away…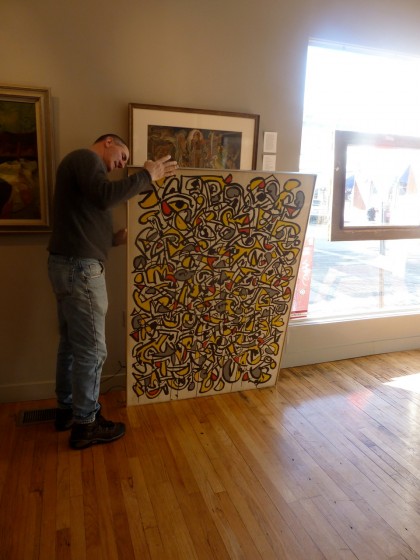 That's Adam. He's easy to talk to and chock full of information. We'll probably take a look at a few more Haynes paintings before we decide.
Side note: interesting modern bench by BILT at Adam Tamsky's gallery…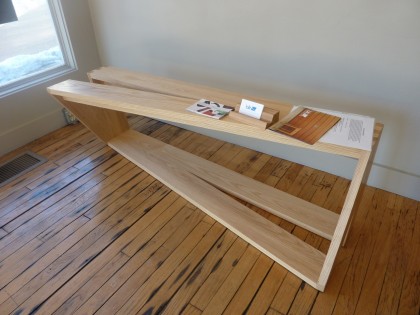 Funny. I've already posted about those guys two other times in the past week. Sometimes I forget how small Providence is.
Expect a return to How Green Is My Brain Week shortly…
Tags: architect, art, Haynes, painting, Providence