Can I just start with the incredible view from my backyard across my neighbors' yards towards Providence College?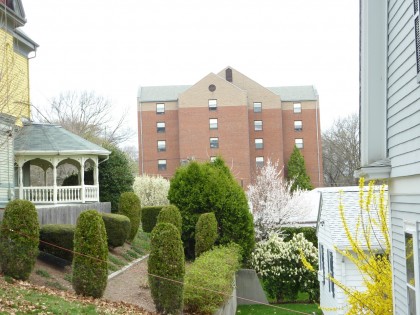 Spring is suddenly busting out of her halter top! It's like a botanic garden back there, which makes our dirtscape look all the more desolate…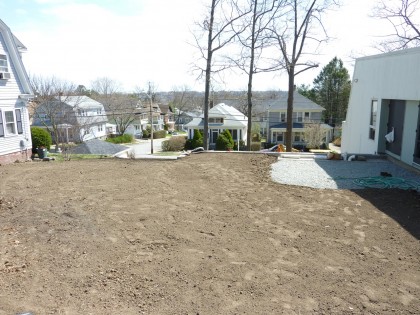 That changed somewhat on the front slope today. The truck from Sylvan Nursery pulled in at around 9 this morning and dropped off our plants…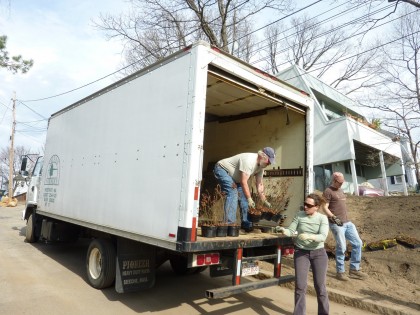 Shiva and Rich offloaded 199 in all…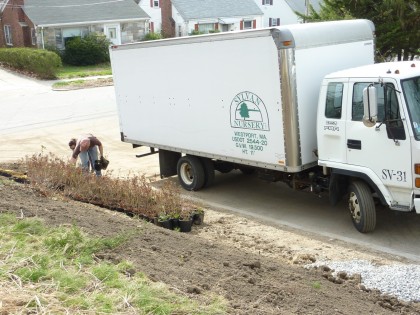 The four flowering currants arrived from Forest Farm just a few days ago — flowering!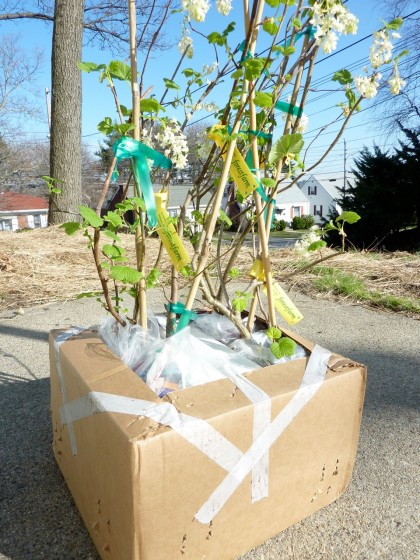 Today's arrivals are also showing signs of spring. The cute little bearberries are blooming…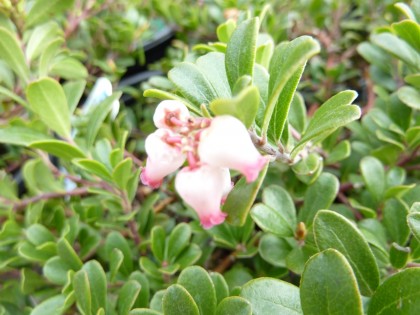 And the yellowroot plants are fully in flower already…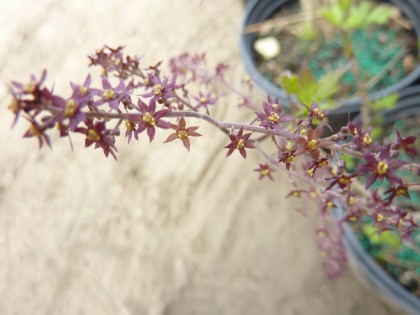 And the heavenly scented sweetferns will soon unfurl…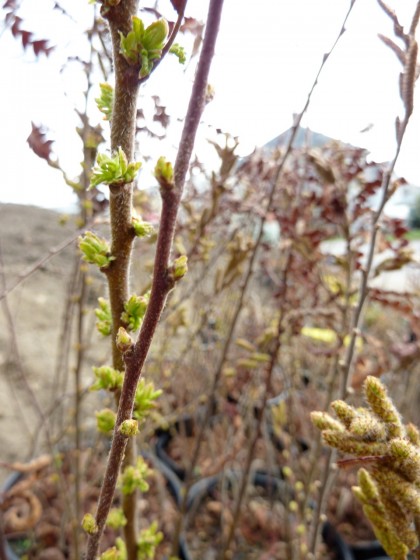 Shiva and Rich started getting things in the ground right away, first cutting holes through the Curlex matting so they could dig holes for the plants…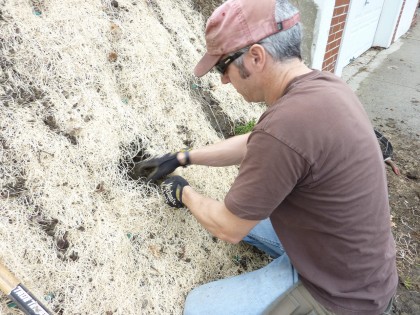 They made their way through most of the plants today…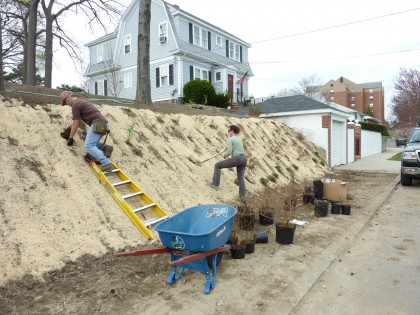 By the end of the day, I'd say they probably made it about two-thirds of the way across the 100-foot stretch…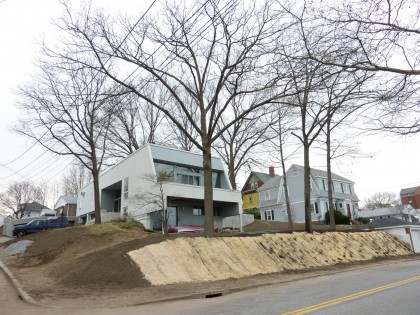 They literally stopped traffic all day. So many rubber-neckers curious to see the transformation, I guess. Or Rich and Shiva busting out of their halter tops.
Tomorrow, Shiva and our friend Ellen will finish up and determine how many more plants we'll need to fill out the space nicely. I can't wait to watch this happy hillside transform as things grow over the next year. Thanks to everyone who helped to make this happen!
Tags: garden, green, landscaping, native plants, plants