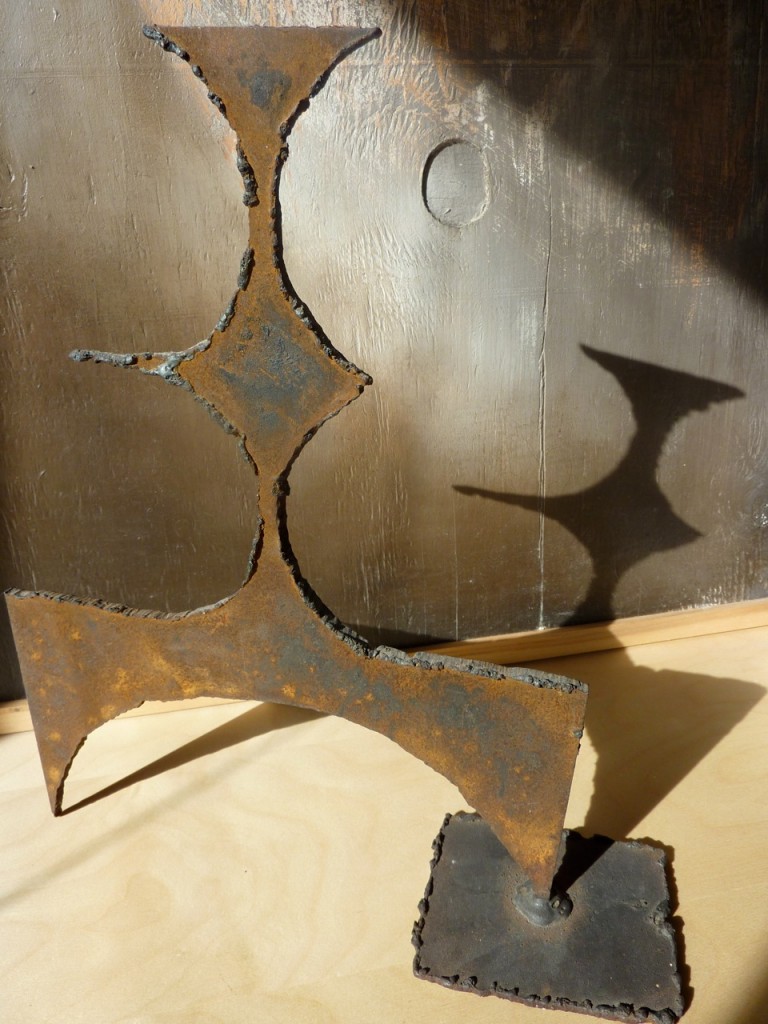 Have I mentioned this house is complete chaos? Yeah, I think I covered that. On the other hand, I can still spot a few things I really love in the maelstrom. This would be one of them…
What is it? Steel sculpture made from found scrap metal.
Where did it come from? David's grandfather, John D. McVitty (fondly known as Mackie), came across it by the town dock in Stonington, CT, and had it welded to a matching base. voila! art!
Circa? Nobody knows for sure.
Interesting tidbit: Mackie was a contemporary of a few names you might know… like artist Alexander Calder, Bauhaus founder Walter Gropius and modernist master Marcel Breuer. He knew these people. The mind reels. He studied architecture at Harvard University Graduate School of Design and then moved over to MIT to pursue naval architecture.
Found a photo from 1947 in the Smithsonian Archives of American Art of Mackie's first wife Joan hanging out with Calder and Breuer's wife. You can't make this stuff up.
Tags: art, Bauhaus, Breuer, Calder, Gropius, Harvard, McVitty, MIT, perfect, sculpture, Smithsonian