More proof that you just never know what a new day will bring you… So this morning the doorbell rings. And who's on our doorstep? Two happy, shiny offsproing of Irving B. Haynes, the original architect of the house we love so much. What the?
Seth and Libby stopped by to say that until they happened across mymodremod, they'd had no idea that this house was their father's creation — even after passing by it for so many years. We had a lovely chat and stumbled them through our embarrassingly fakakta interior.
And then they asked if we'd like this (click to biggify)…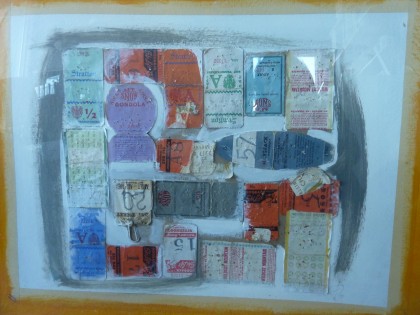 It's a collage of ski passes made by their father in 1971 — the year construction began on our house. Hailing from Maine, Irving liked to take the family skiing around New England. Nice bit 'o regional history there…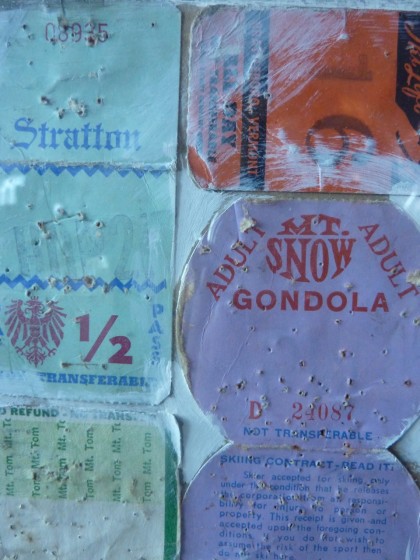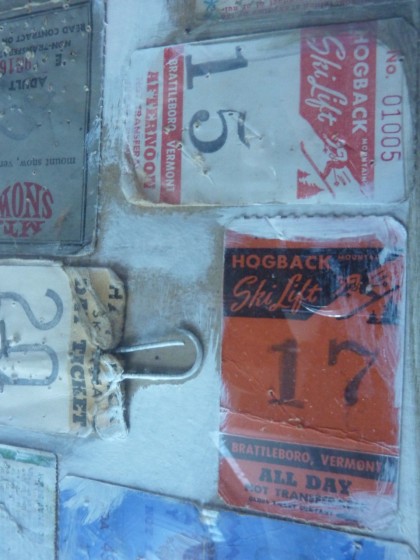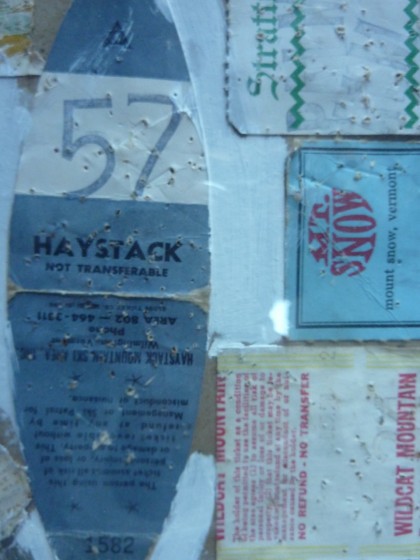 How sweet is it of Seth and Libby to share a little bit of Irving with us? That's so nice! We'll most definitely be in touch. I'd love to prove to them that we're really not slobs. Well, mostly not slobs anyway.
Thanks, you two! And I promise we'll figure out the glitch in posting comments so that you can chime in every now and then.