Yesterday the crew from Land Design Associates came and knocked that pond into shape, finishing off the wall with a granite cap. I'll make this quick so we can get to the big reveal.
First, they trimmed back the liner, scalloping the edge like it was a giant rubber doily. I assume that's so the mortar can adhere the cap stones to the cinder block, right?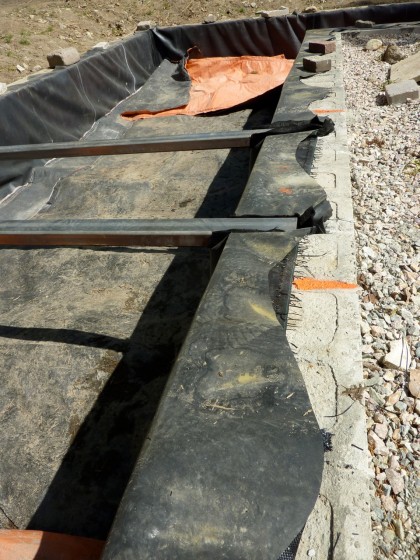 There were clouds of stone dust…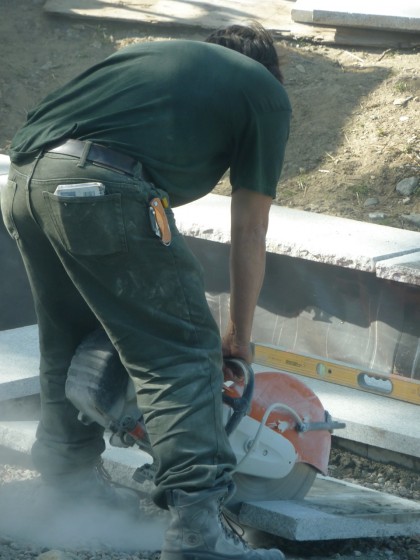 Much hefting, measuring, slathering of mortar and leveling…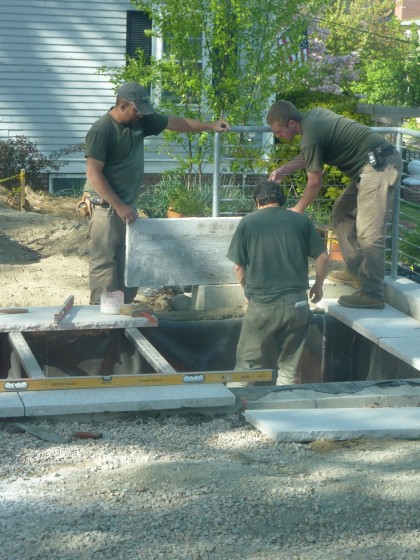 And then…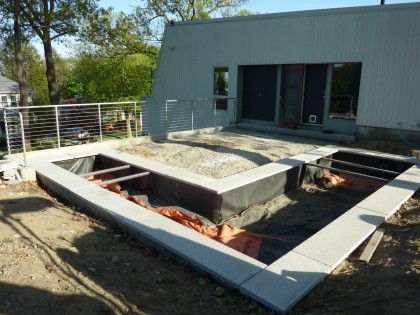 DONE!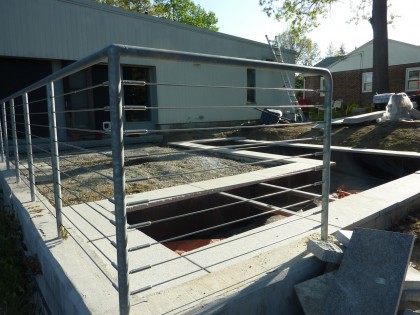 Oooooooh! Aaaaaaaaaaaah! Now we let the mortar harden up and pretend like we're not already lighting the grill and mixing up a pitcher of sangria.