So I showed you colors for downstairs yesterday. What I didn't mention is that I've been obsessing over this Mustard Olive shade for a few years. Something about it resonates with me right now….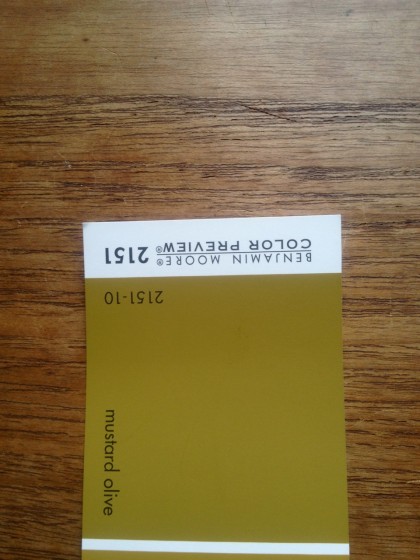 Most of the time it looks olive, as above. In the sun, it tends more toward mustard…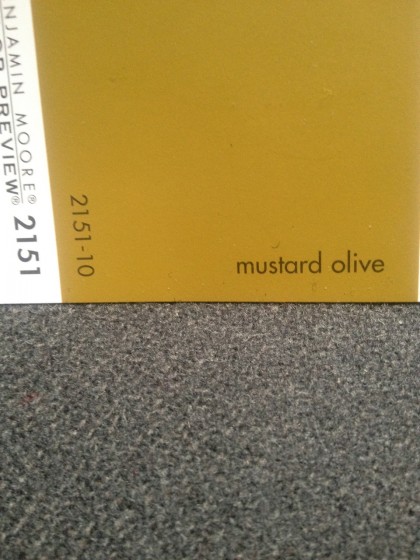 Either way. I dig it. The downstairs won't get much, if any, direct light, so the paint should read as olive.
I've been stockpiling images I as color inspiration for a few years and I noticed I've bookmarked this color A LOT — like this image that's been sitting on my desktop since last summer. There's the color, fourth color chip down…
And this:
And this:
See how great it looks with bluish grey and white and dark brown on the far right there…
Love these linen pillows — these are from a few years ago, so don't bother to hunt for them…
This color has been popping up more recently in House Beautiful's Green Issue, March '12. How about this bedroom?
Not my style, but I lurve the color!
Tags: paint and stain, remodel