A big box of electrical devices for downstairs arrived the other day…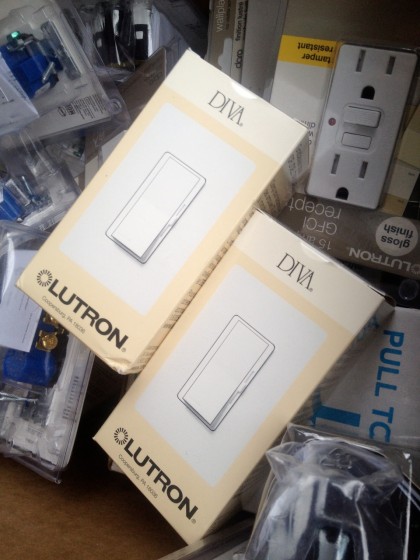 I'll admit that doesn't sound very exciting and perhaps not even post-worthy. But what looks like a boring box of switchplates and outlets to you looks like finally having lighting downstairs to me. No more flashlights!
Rob, our electrician extraordinaire, is downstairs wiring in the devices as I type this…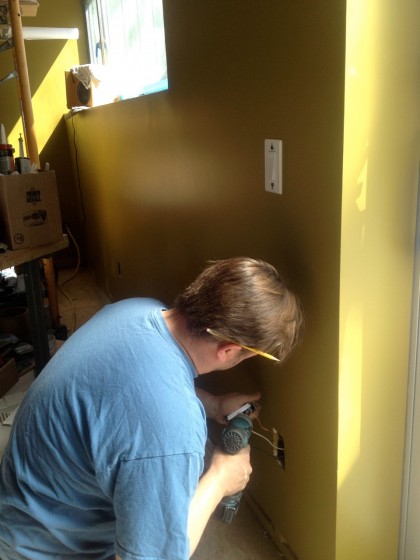 We chose these because the cover plate snaps on — no screws showing…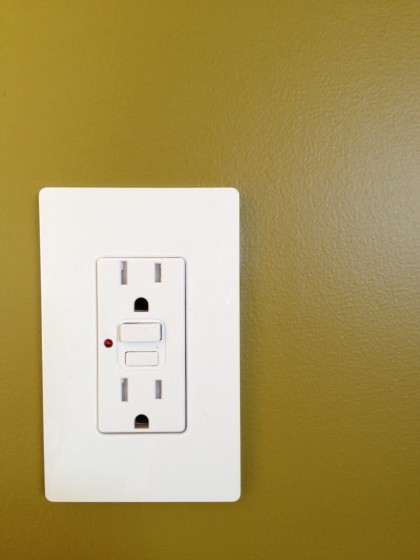 Clean. Squared off profile doesn't hurt… there's no beveled edge on these. Ridiculous that I even care about such a thing but there you go.
Tags: electrical devices, remodel