Just a quick note: David and our good friend Coryndon have signed up for a beekeeping class at CCRI. Bees! My future garden is buzzing with happiness at the thought.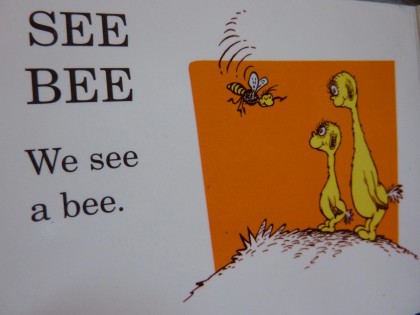 The class is called Backyard Beekeeping and starts April 1 in Warwick. Still slots open if you want to join them.
Did you see in the New York Times this weekend that soon, raising honeybees will no longer be illegal?
New York City is among the few jurisdictions in the country that deem beekeeping illegal, lumping the honeybee together with hyenas, tarantulas, cobras, dingoes and other animals considered too dangerous or venomous for city life. But the honeybee's bad rap — and the days of urban beekeepers being outlaws — may soon be over.
Good to see a major city come to its senses, especially since urban farmers have been raising bees on rooftops in defiance of the law for decades. This is just one more manifestation of a trend that's been gaining momentum. Obviously we're not the only ones who fear for the honeybees given their ever shrinking habitat and colony collapse disorder. Good thing.
David will let you know how the class goes, I'm sure. Or maybe you should take a class and find out firsthand!