I thought it might never happen but I just laid eyes on cork flooring I'm pretty smitten with. Just unboxed some samples of DuroDesign's Edipo cork and, yes, it would actually complement this house nicely. Guess you can consider my cork POPPED.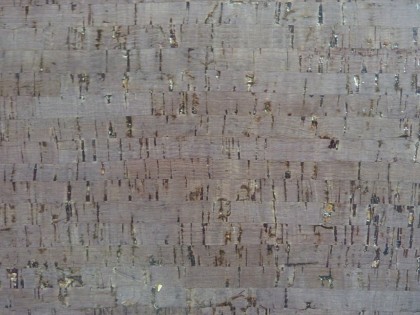 It's made up of strips of cork, so it's very linear, just like our house. No swirls. And yet not so uniform that it looks like a corkboard. Neither of those are styles I've disliked in other people's houses — I just think they wouldn't be the best choice here given our straight lines and hard angles. Perhaps this linear style has existed and I just somehow missed it in other flooring lines? Dunno.
Here's Edipo in a range of neutrals, from bleached to darker…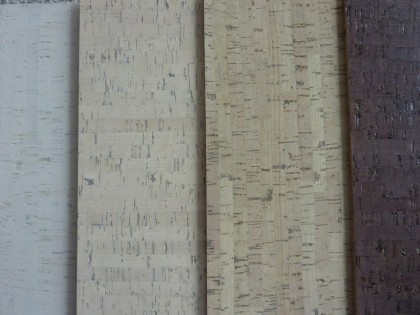 I like how the linearity makes the cork resemble its original form: tree bark. In fact, the lighter shades remind me a lot of birch bark. Here's a closeup of the darkest sample…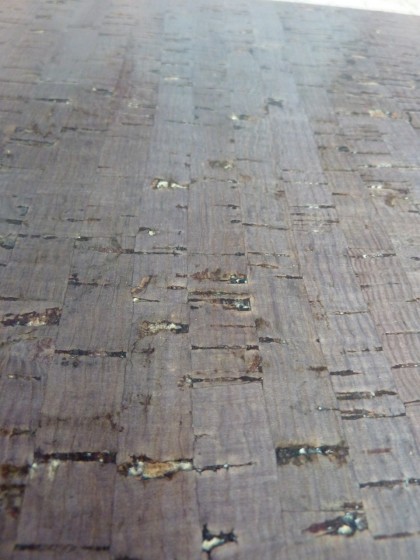 It comes in 12″x36″, click-together planks that would be easy enough to float in…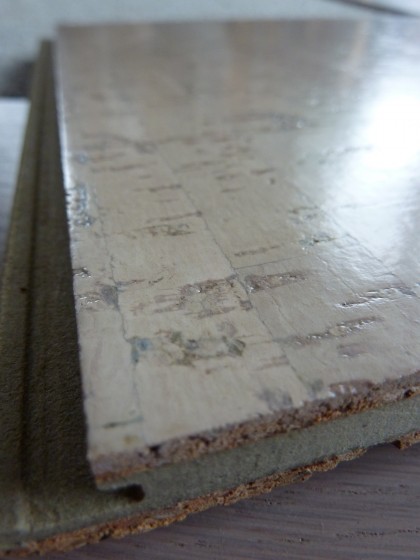 And they have thin, very light cork tiles that could work well on the ceiling (we want to contain our popcorn ceiling)…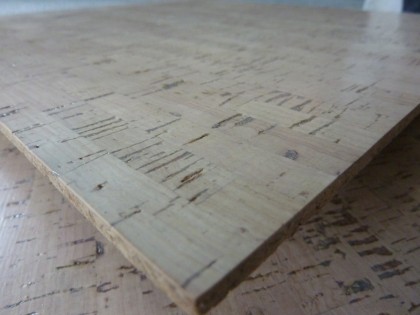 They'd need to be glued and/or nailed to something else first in order to be installed overhead, but that seems do-able.
As far as I'm concerned, the Edipo is a strong contender, assuming it's in our price range. And of course, if we go with this we get all the sustainable, LEED-certified benefits of cork. As I mentioned in my last post:
… composed of 100% post-industrial recycled content from wine-stopper production.
Luv that. Lots more info and pictures of DuroDesign's cork flooring options here in their PDF brochure.
Tags: flooring, green, sustainable