We think this house was recently swathed in floor-to-floor carpet, including the stairs. Ugh. The last owner ripped out a good deal of it…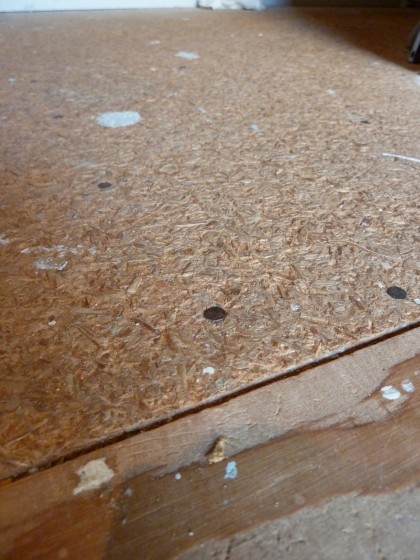 But not all of it. Which leaves us with flaking particle board. And splinters in our feet. So you can probably understand why we've been collecting flooring samples. A few days ago, we woke up to a new box of samples on our front step. Wanna peek?
Duro Design sent us a ton of eco-friendling flooring samples for free (nice), including cork (available in 54 colors)…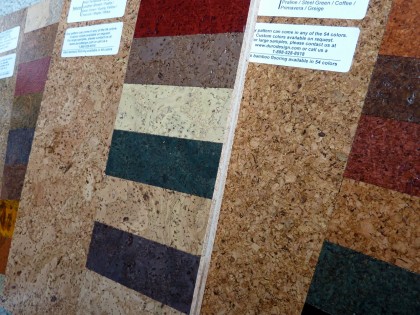 But why does cork leave me so… meh? Honestly. I love the idea of cork — that it's completely renewable and easy on the feet. But I've yet to come across cork I love the look of. Duro's cork comes from "post-industrial recycled content from wine stopper production," so there's a lot to be said for it.  And some of the patterns are pretty interesting…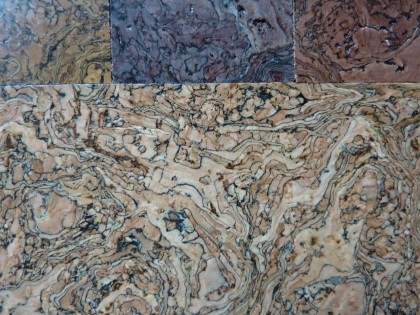 Maybe too interesting? My discrimination is completely unfair, I realize that. David loves this stuff.
I do like the look of their strand bamboo…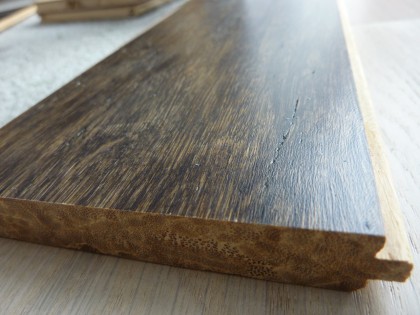 No PVCs. No formaldehyde. Low VOC-finish. More durable than hardwood or regular bamboo floors. And I've long preferred the look of the stranded.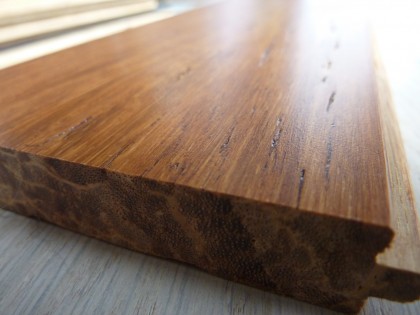 Available in 22 colors, although for us there are really only a few that could work.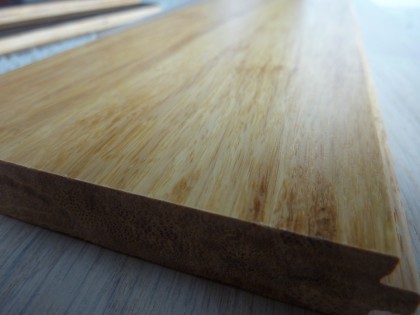 I've noticed that lately I'm drawn to lighter finishes… that clean, airy Scandinavian look must be appealing to me.
Which leads me to something I hadn't considered before…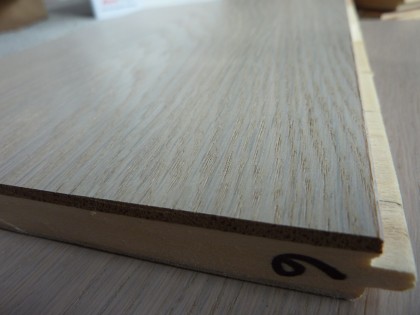 FSC oak, from environmentally and sustainably managed forests. I normally despise oak but for some reason I'm liking the look of their extra-wide engineered oak planks in the lighter finishes. Above, Oyster.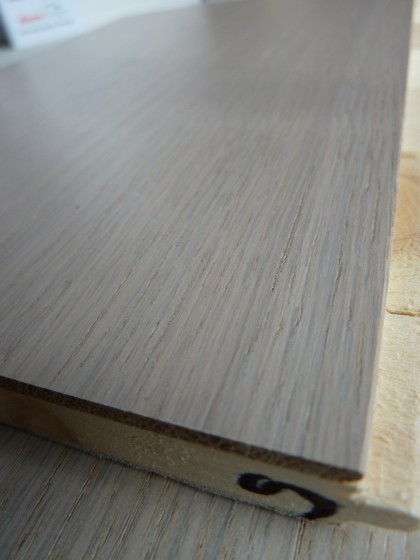 And this is Pastis. The difference is subtle but if you put them side by side you can see…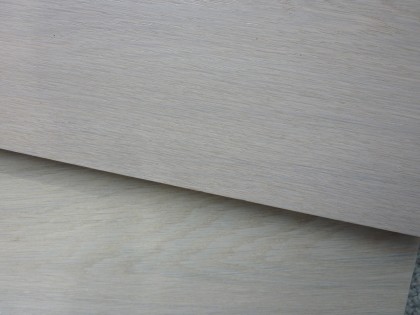 The Pastis on top has a little more pink in it. I prefer Oyster.
Ultimately we can't settle on flooring without taking into account kitchen cabinetry and countertop materials, as they'll all be visible in the main living space once we're done with the remodel. I see this calls for a future post of some possible combinations.
Guess that means I better start gathering countertop samples.
Tags: flooring, green, sustainable