More than once, we've discussed flooring for our entryway. That's this area here with the lovely particle board floor…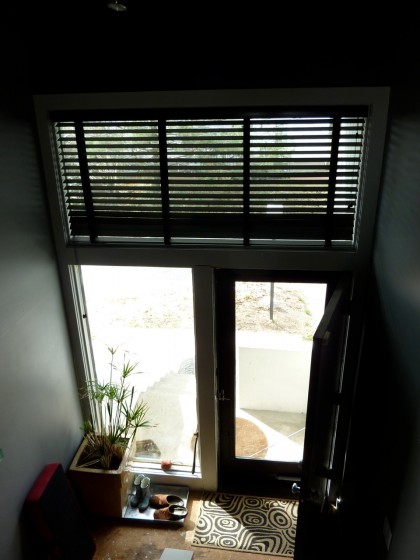 We've been round and round possibilities to go with the cork we're using as our primary flooring. We've looked at terrazzo tile. We've looked at concrete tile. I thought we'd settled on this, but now David and I are revisiting the subject.
This is why we're noncommittal: Initially we hoped the cork would work everywhere, including the entryway. It's durable. It doesn't mind when water's tracked in. But when it comes to stairs…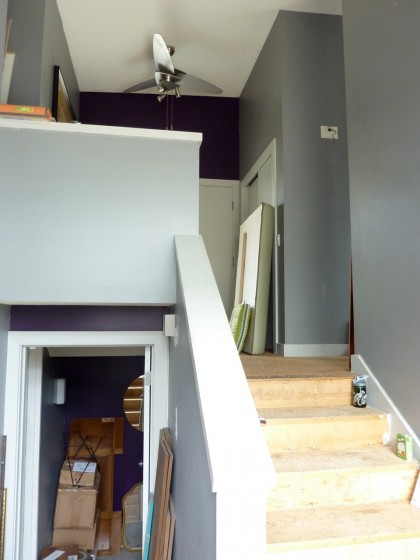 … the nosing on the risers would have to be wood or metal. Not the worst thing, I suppose, but that's when we decided to consider tile. A tile riser with a tile nose is a more cohesive look. Of course, it would be noisier than cork. And colder. Which is why now we're also considering this: rubber cork.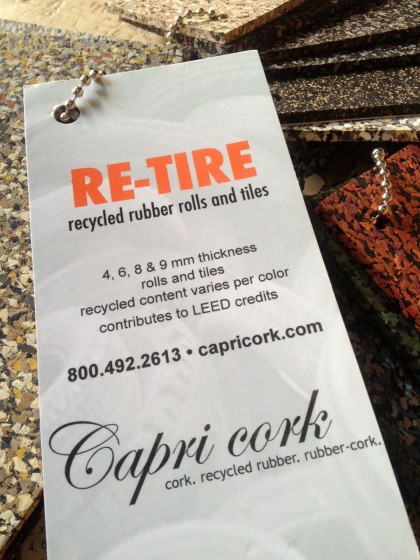 After much web surfing and multiple calls to flooring dealers, a Capri Rubber Cork rep called and pointed me toward Rustigian Rugs in Providence. David and I dropped in to see samples.
We like that Capri's Re-Tire Medley collection combines recycled tire waste, post-industrial rubber waste, virgin rubber and post-industrial cork waste. Slip-resistant, sound absorbing and it contributes to LEED points. Nice!
The Peppercorn sample plays well with our cork sample…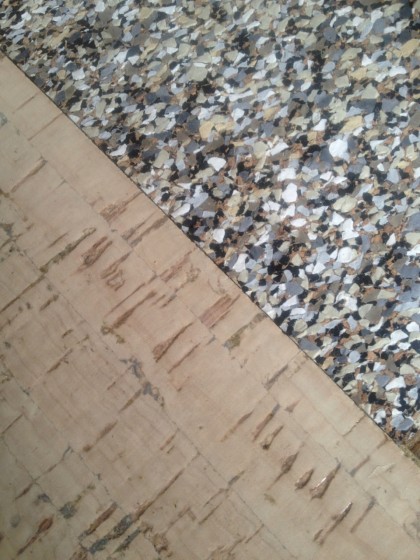 Kinda looks like terrazzo, doesn't it?
Still undecided. Like cork, rubber requires separate nosing — although steel or aluminum would look pretty sweet with the steel cable railing we're planning. It runs about $11 a sq ft and a minimum order is 200 sq ft. (Or we could just use the cork everywhere after all?)
It also requires an acrylic or urethane finish coat available from Capri. I optimistically assume the sealer would encase that heady scent of eau du tire factory. One can only hope.
Tags: flooring, green, remodel, sustainable