Oh tall and handsome garden gnome, won't you please, please assemble my new cedar arbor (eBay!) so that my vines have a place to grow?
Graham comes to the rescue…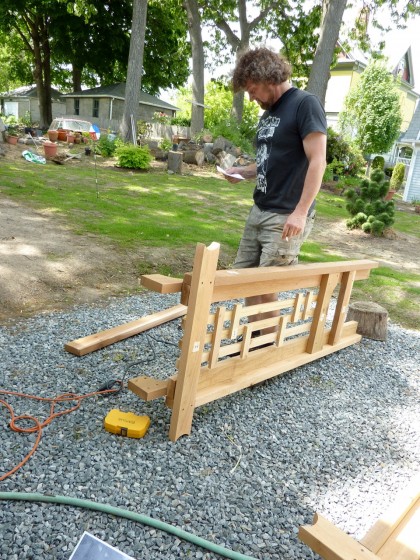 Is it done?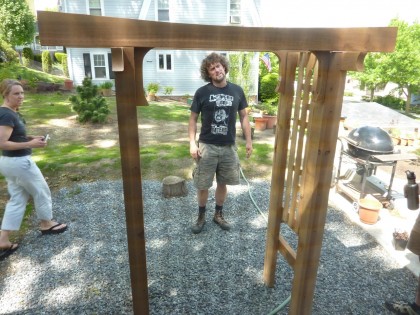 Yes, done! Story and David approve of how Graham handles his wood in front of onlookers…
So erect! Thanks, garden gnome!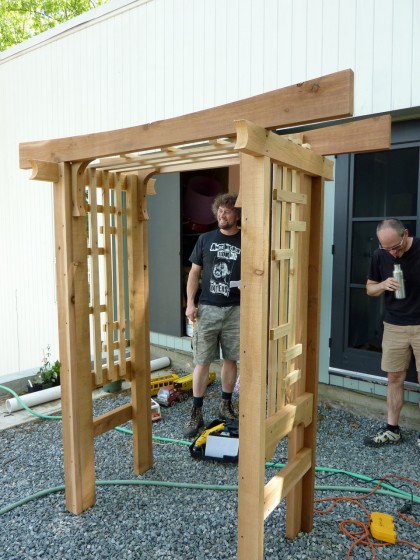 Tags: construction, garden