Progress! Our hot dip galvanized steel planter boxes and stair risers were delivered by Rhode Island Welding just a few days ago and our buddies at Savage Trucking helped us set them in place. Here's all the heavy metal action you missed out on.
Rhode Island Welding drove up with our load of steel…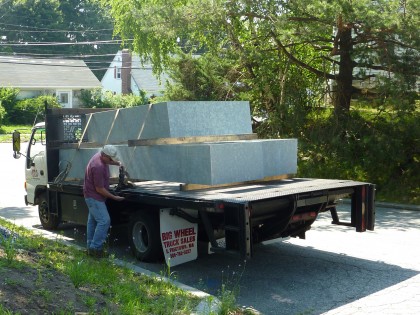 The Savages unloaded everything with their big digger…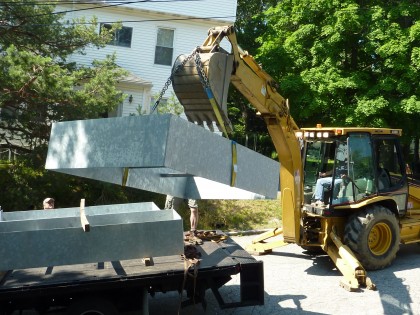 Rich helped maneuver the boxes into the driveway…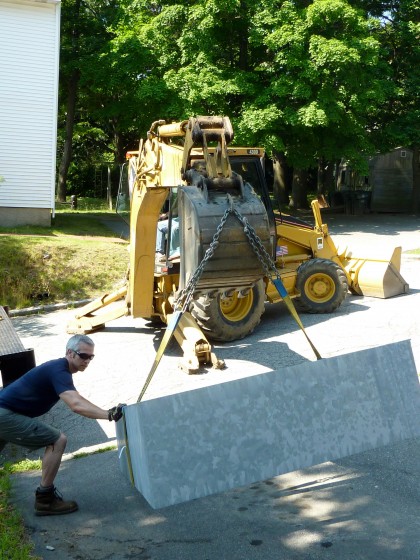 It required a little layout to make sure everything pieced together correctly. Figuring out which end was "up" was a little challenging…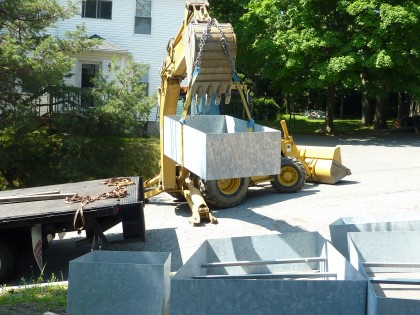 Then the boxes were hoisted up to the top of the retaining wall to their new home…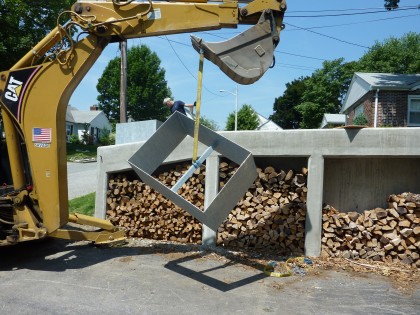 Each box was constructed to fit the angles of our crazy slope, so they had to be fitted together just right — like the pieces of a puzzle.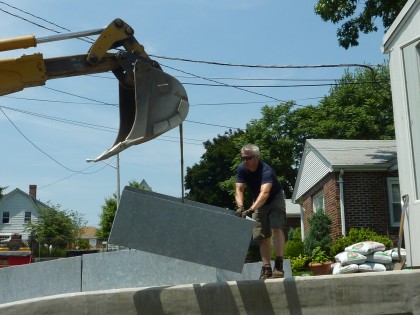 Once everything was in place, Smithfield Peat delivered 7 yards of planting soil — 60% compost, 40% screened loam, per my request. Since the backhoe was still there, we were able to avoid lugging the soil up the slope shovel by shovel. You rock, Savages!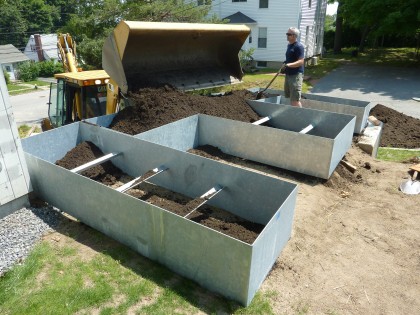 They're a little bit taller than I'd pictured, but all in all the new steel boxes look awfully pretty…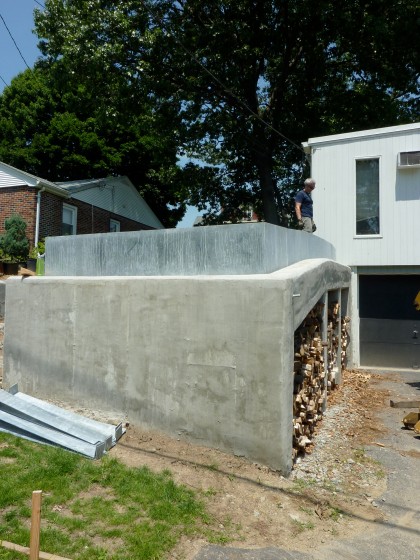 And they'll probably last longer than I will.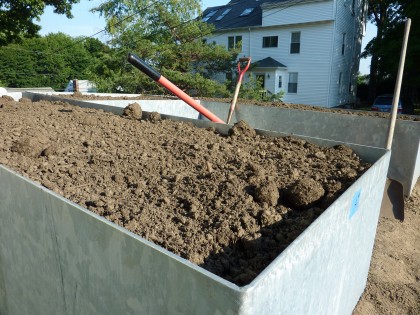 Ready for planting! Our tomatoes will be thrilled.
Tags: garden, hardscape, landscaping, steel