We've been relying on our 1,700-gallon rainwater collection tank to water all of the plants since April. Well… not the grass and not the newly planted 100′-long hillside — those are more easily tackled with a sprinkler and city water. But everything else, rainwater. Until this weekend. Apparently, we dwained our tank…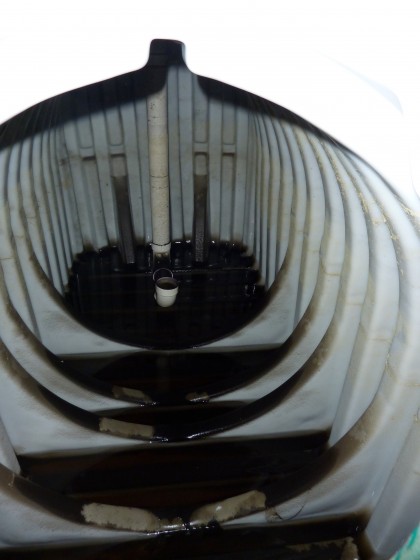 A peek inside confirms it. Empty. The pump doesn't quite reach the tiny bit of slighty mucky water at the bottom.  Bumma.
I never really noticed it before but watering with city water really brings out that chlorine smell. Ack. No wonder plants prefer rain. We could use some about now. 102 yesterday. If I close my eyes it's like being in L.A. Yes, a really sweaty sauna in L.A.
Tags: garden, rainwater collection