With grievous amounts of sweat and consternation…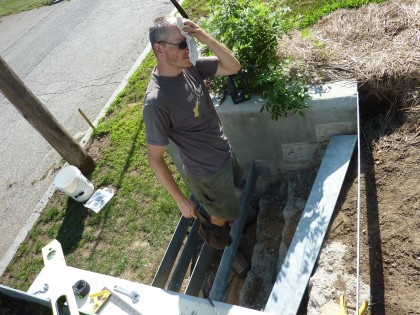 David got it on this weekend and bolted in the last of the hot dip galvanized steel risers for the stairs that lead up to the veggie garden…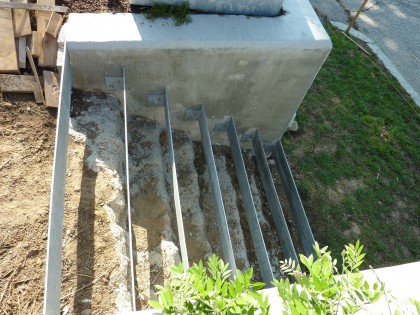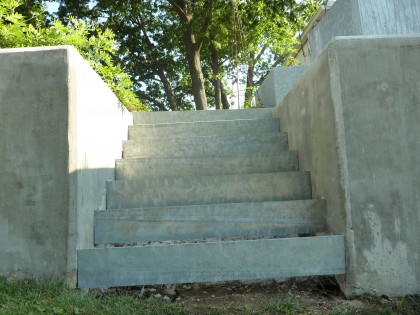 YES!! Still the stairs of death and completely impassable until we backfill them with pea gravel, but that should happen soon. Our wicked slope makes it look like the steps are crooked. Don't worry, they're squared up and it will all make sense when it's done.
Easier to see how it starts to come together if you step back a little. See how the steps match the galvanized veggie beds?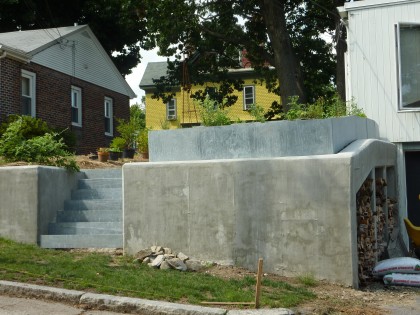 Now picture it with the patchy grass filled in and a lovely espaliered asian pear across that long, empty concrete retaining wall surface. Perty.