… on a crazy train. Thanks, Ozzy. So after weeks of waiting, the galvanized stainless steel cable railing finally went in on the back retaining wall today. Rhode Island Welding pulled up at 7:20 ready to rail. Here's how it went down.
They drilled the holes for the railing posts…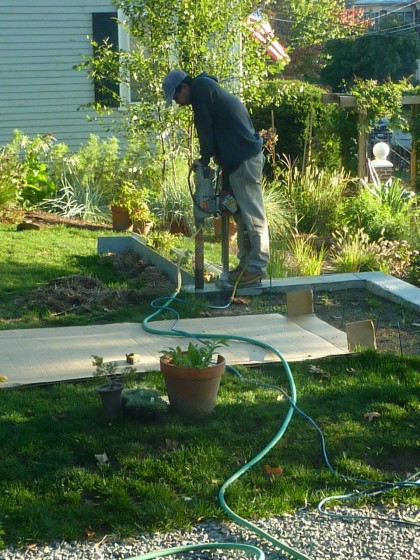 The railing arrived completely fabricated. They set the posts in place…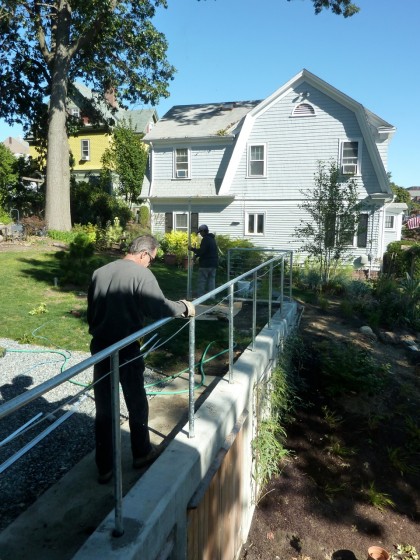 They added concrete to the holes…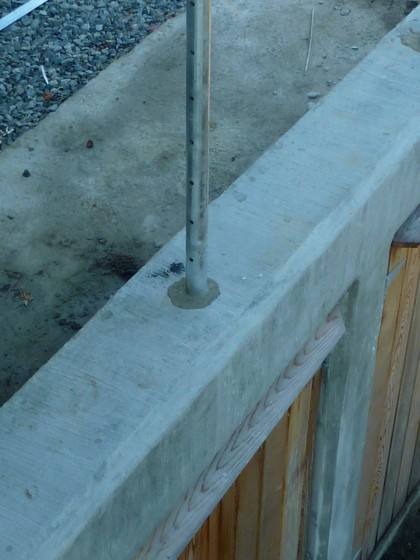 Threaded the cable through the pre-drilled holes…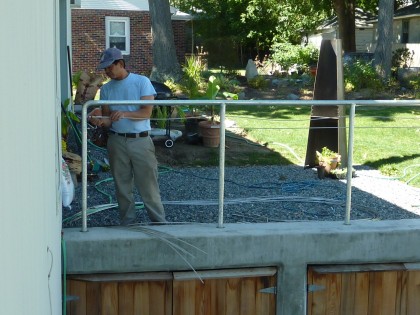 They attached machine swaged fittings to the ends of the cables and tensioned the entire assembly to prevent sagging…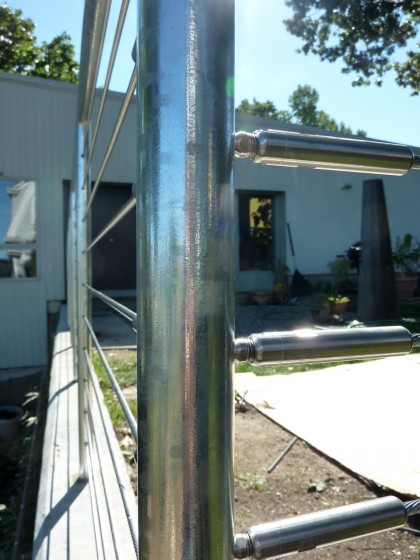 TA-DAAAAA!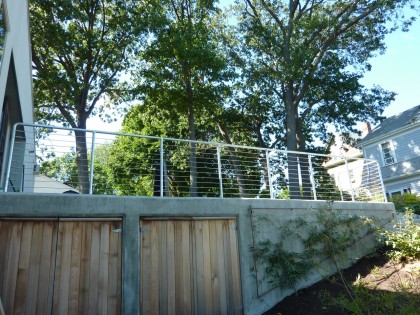 Am mostly pleased. Wishing I had dictated squared posts so that we hadn't ended up with round. Also wishing there were right angles and no curves…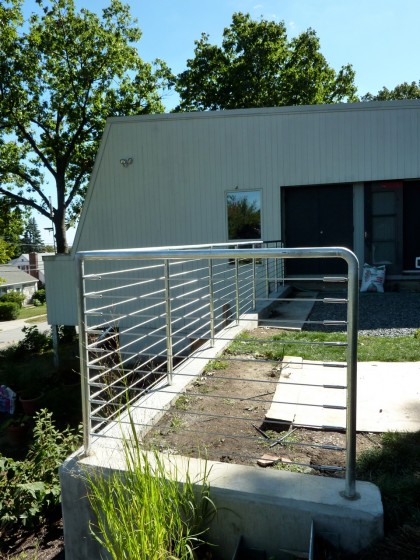 Bah. Me being a cable railing snob I guess. What's done is done. Moving on. The next project: patios!