As I write this, the rain is blowing past the windows. Sideways. At about 50 mph. Luckily the Land Design Associates crew nailed everything to the ground. Including our cat — where is she? The boys got a lot done before the rain that arrived. Let's see…
The 5′ long x 18″ wide x 7″ tall granite pieces arrived for the back step…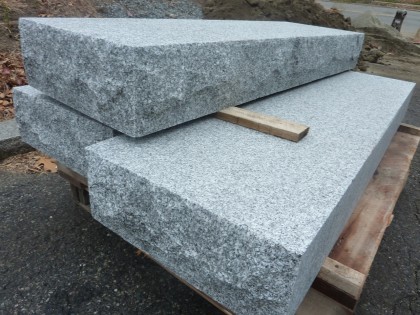 Cement blocks were trimmed to create a foundation for the granite steps…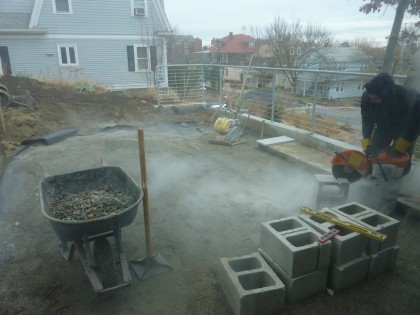 Then they got set in place and filled with crushed stone…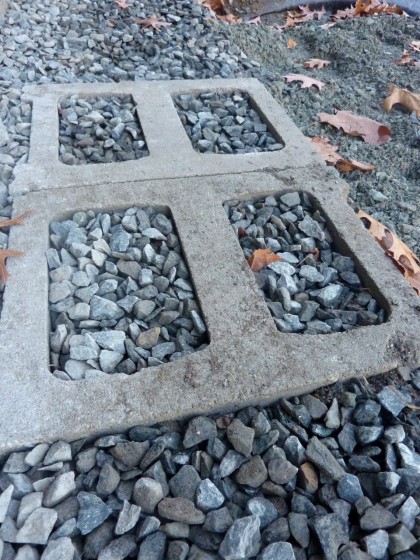 The pond got dug out a little bit more….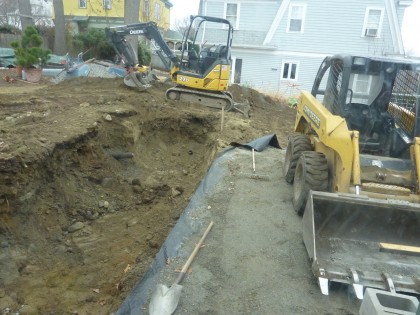 If you look closer, you can see where the rainwater collection tank's overflow pipe got cut…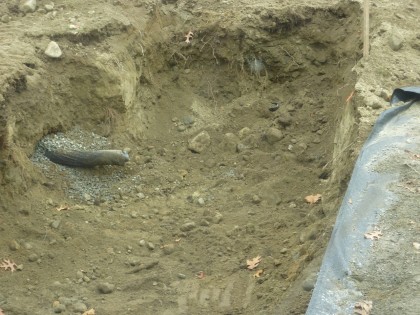 Oopsie. S'okay. We knew that might happen, seeing as its placement runs right below the pond area…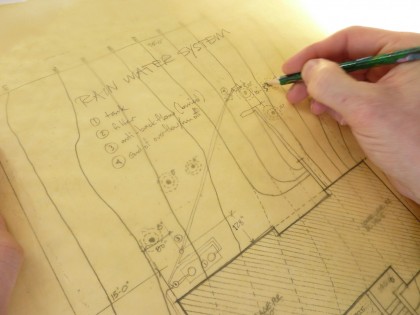 Luckily it's an easy fix. Not a problem.
Meanwhile, more patio base material arrived…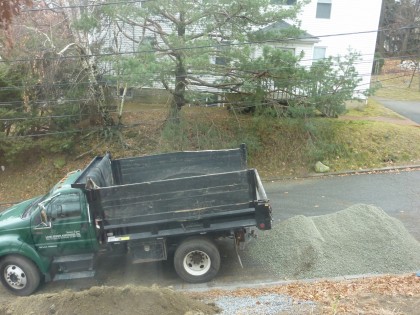 And the crew turned on the heavy machinery again to start excavating the lower patio…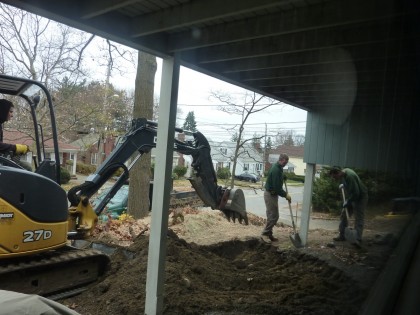 They got it level and tamped it all down right before the skies let loose…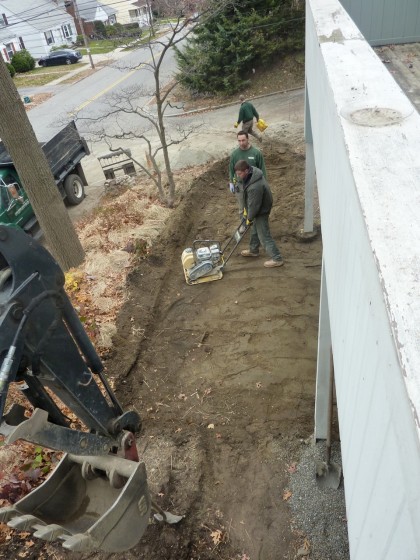 And then Mother Nature told everyone to go home. Except us. We were already there.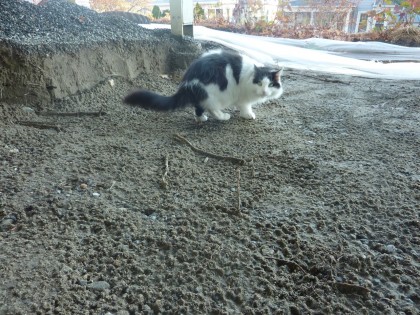 Found the cat.
————————