The Land Design Associates crew was hard at work making the magic happen out there today. A quick rundown…
The 5′-long granite steps got hauled up the hill and readied for installation…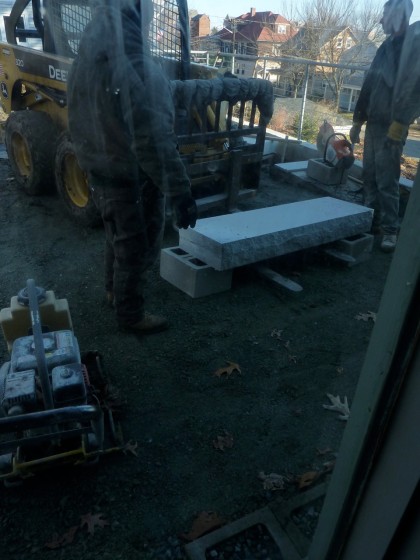 Some trimming. Some pounding. And voila! We have a step…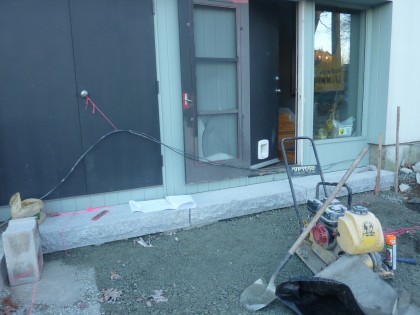 18″ deep to match the width of the stone pavers that will soon go in. It's gonna be a little crazy having an actual step instead of the tree stump we've been using…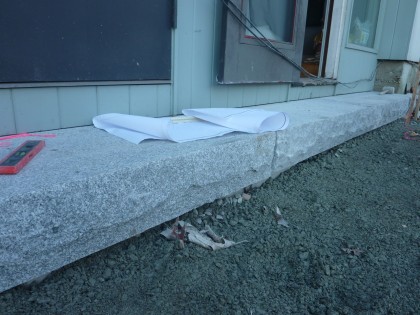 Minimal. I dig it. Can you picture it with our future wall of glass? Looks good, right?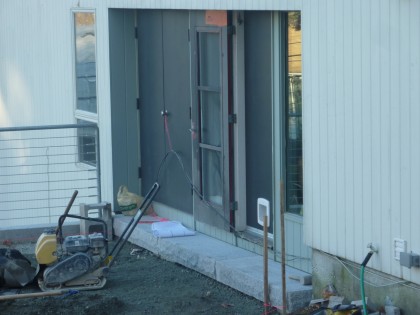 Further down the hill, the crew marked out the lower patio and prepped it for pavers…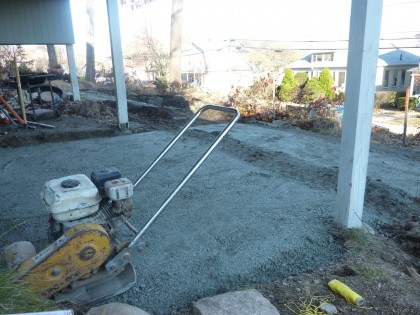 Back up top, the big patio had more base material added and tamped down…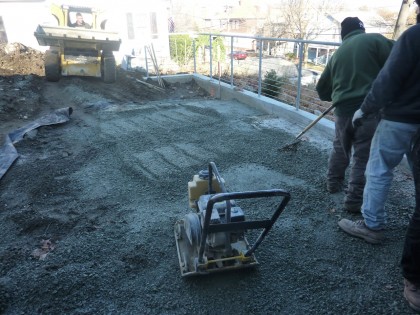 A massive load of concrete blocks arrived. These will eventually form the walls of the pond. Don't worry, they'll be hidden by the rubber pond liner…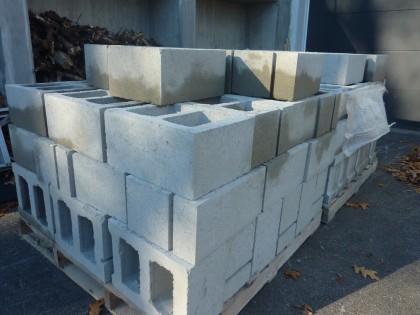 The blocks started making their way out back as the boys dug out the pond a little bit more…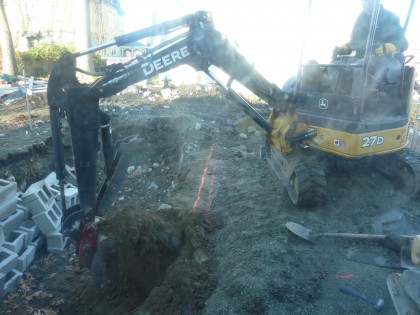 Which means truckloads of soil leaving our yard again…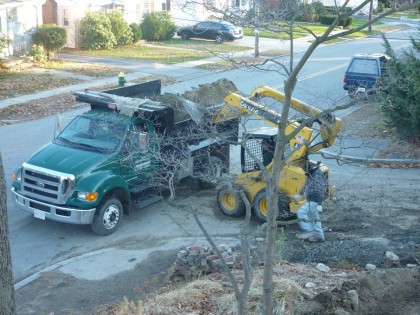 Can you believe the size of this thing?!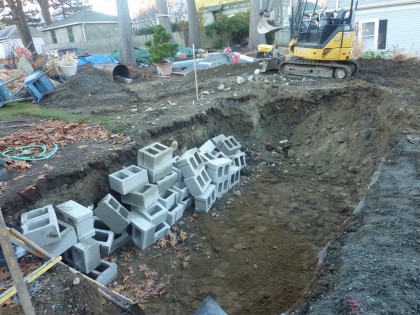 The finished pond will only be 2′ deep, so my luxurious giant pool is really just a pipedream…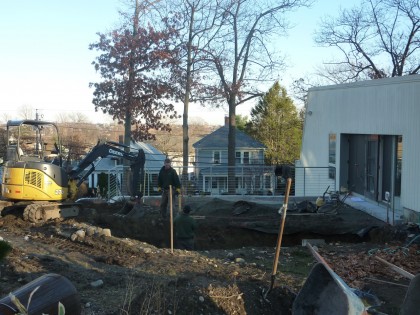 Giant pit, however — we got that. Yup.
————————