I'll tell you what up — our downstairs. We're moving it all upstairs so we can begin demolition.
Ever wonder what it might be like to cart a 10′-long walnut and maple credenza out a slider, up a very steep, slippery slope in the snow, and then up stairs into a narrow corridor? I can't show you the snowy bits (which were probably exciting) but here are Mikey B and David in action…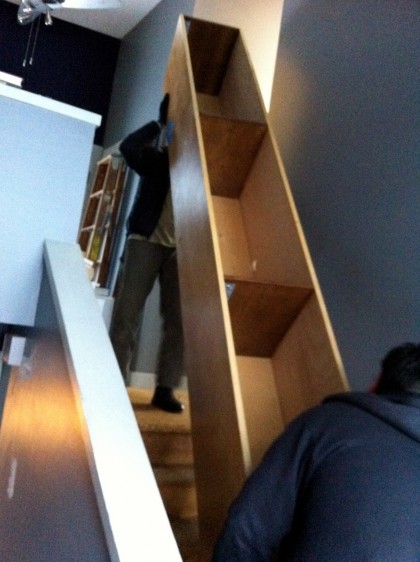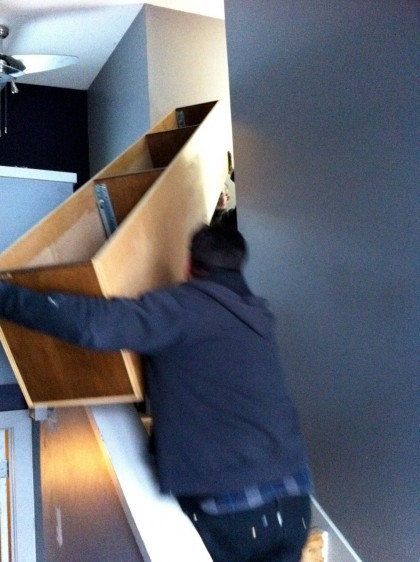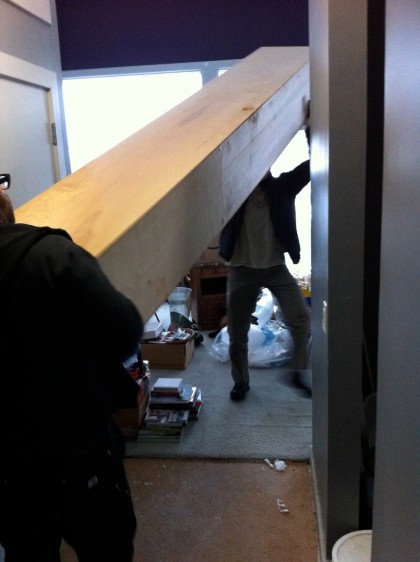 Not an earth-shattering event to you, perhaps. But to me, this is progress. Thanks, Mikey!