Step into the dust mask zone with me.
All the trim is coming off…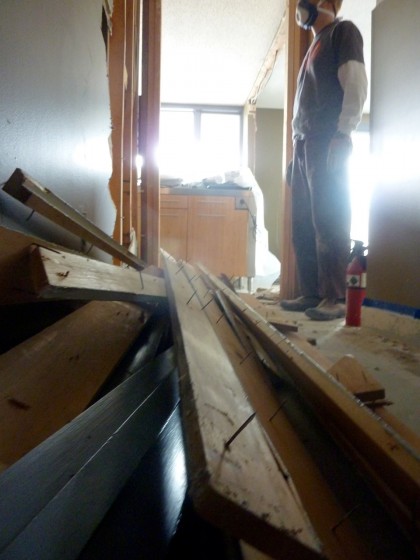 The sheetrock is coming down…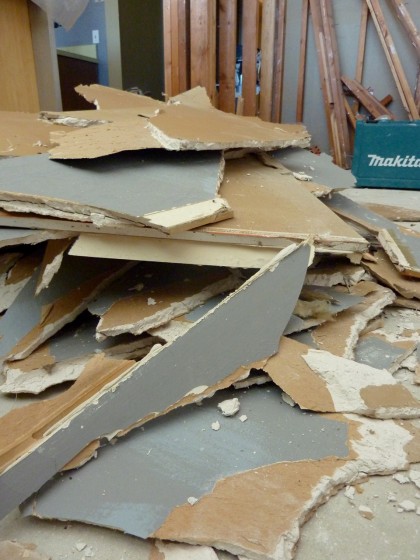 Kitchen cabinets being pulled out…
My fabulous wallpaper wall…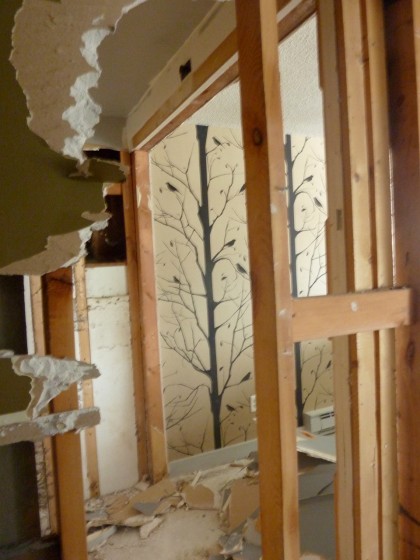 It came down. *sniff*  *sniff*…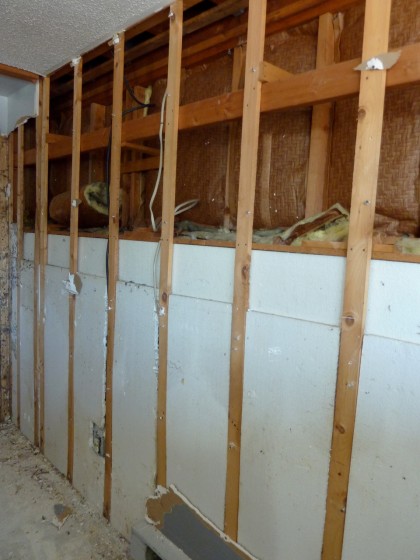 Wait a second… what's that in the far corner?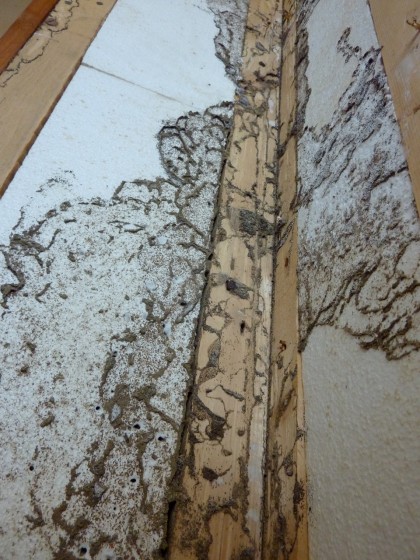 Ugh. Signs of termites!! Old or recent? We'll find out tomorrow when New England Pest Control stops by. In the meantime, wood for the construction arrived…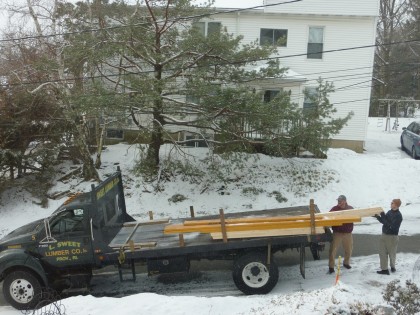 Hey, termites… LUNCHTIME!