A rainy Friday. Good day to pull out another '70s TV show board game. How about a little Columbo circa 1973, the year after our house was built.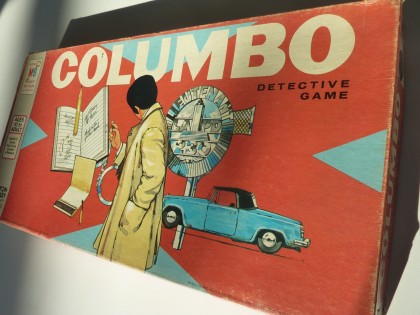 Dressed in a trench coat (no matter how sunny L.A. is) with ever-present cigar in hand, Peter Falk played Lieutenant Columbo to be disheveled, clumsy and bumbling. You'd never guess he was a genius homicide detective. He was the Monk of his day.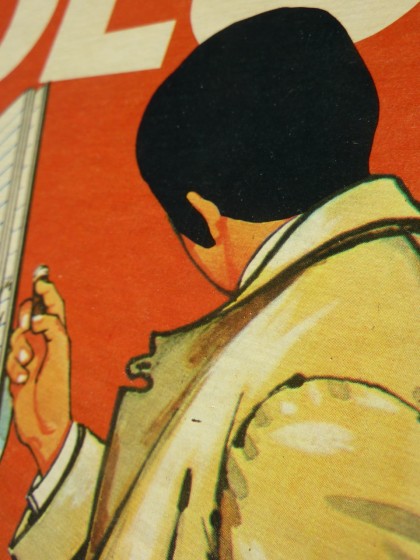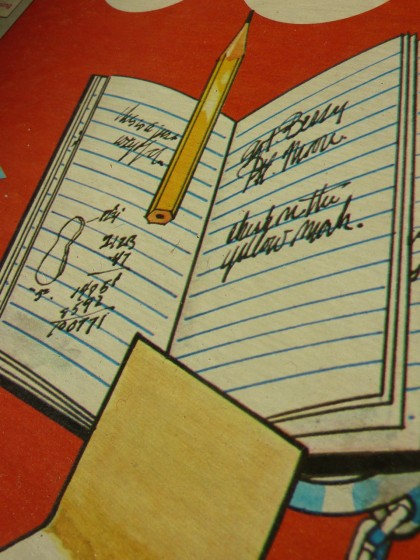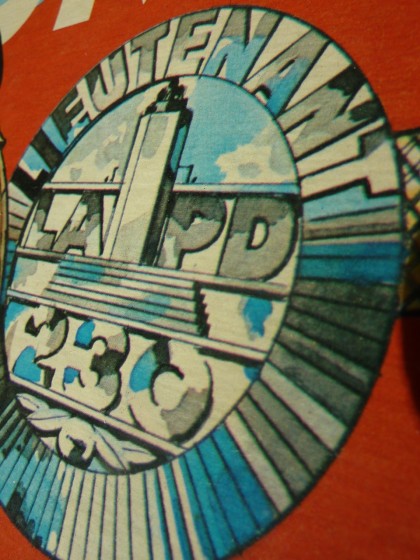 Object: Be the first player to figure out whodunit, with what weapon. And what was the motive for the crime.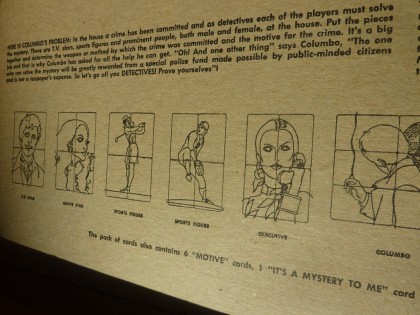 As far as I can tell, the Columbo game is Clue only with hipper decor…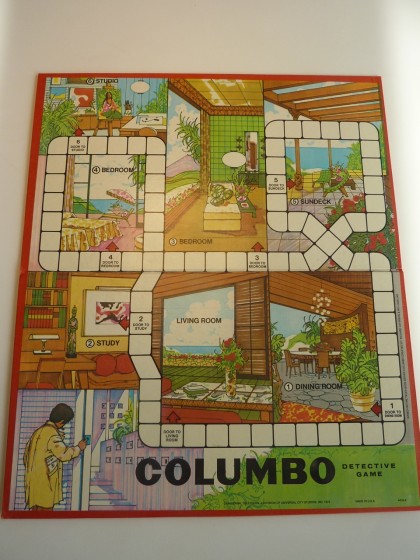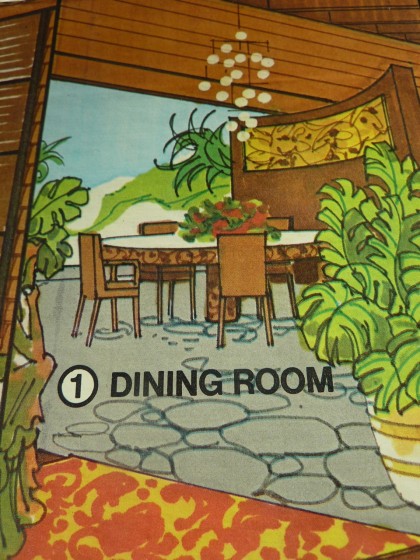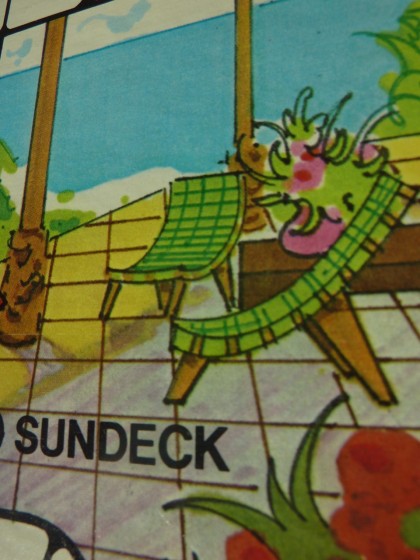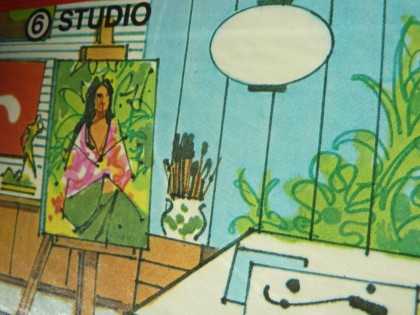 Uh-oh, Columbo's at the door…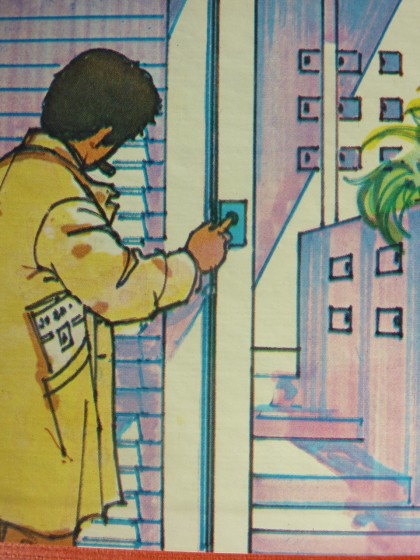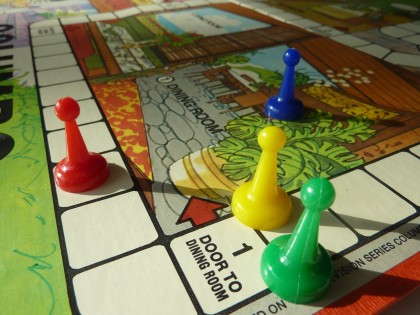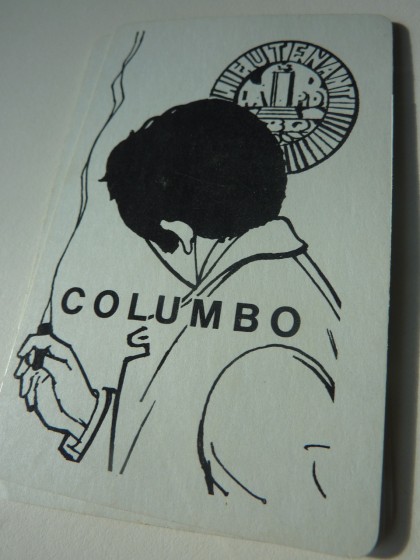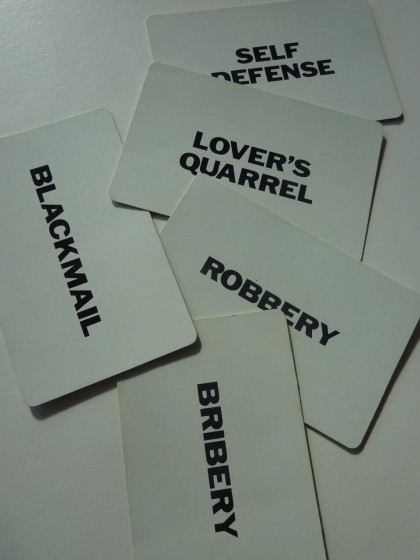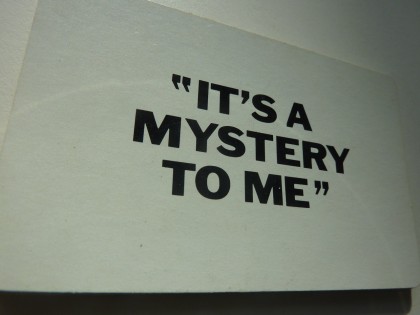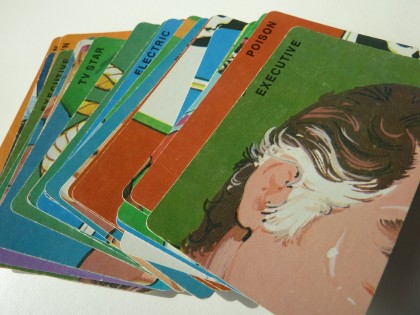 Miss Scarlett?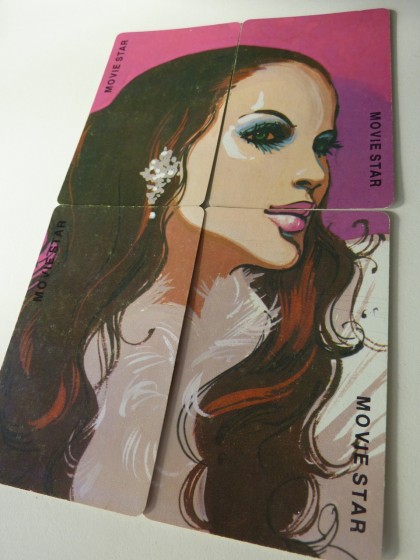 With the gun?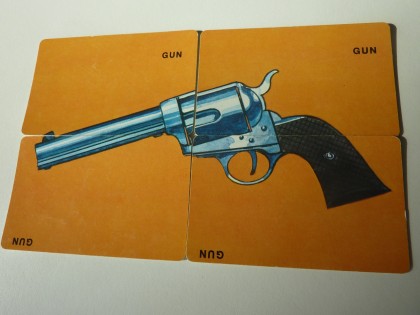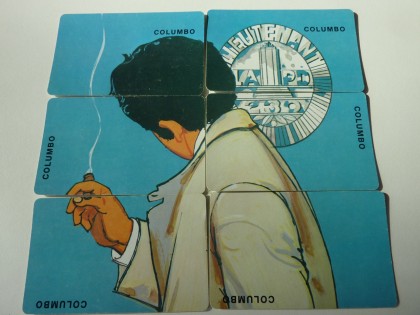 "Oh, just one more thing…"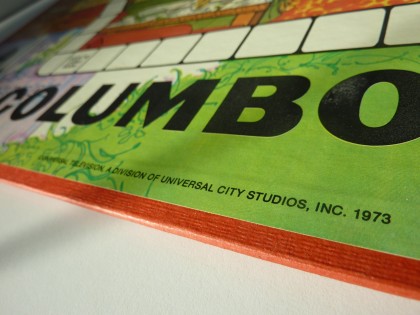 Tags: 70s, Columbo, TV show board game, vintage