Yep, it's happening. The pond is finally coming together. Yay! On Friday, the thermal blankets came off and the intake pipe for the skimmer went in. First, the cinder block wall had to be cut…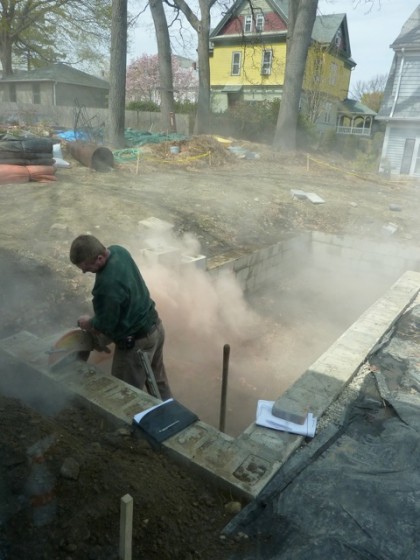 Then the pipe got cemented in and left to harden up over the weekend…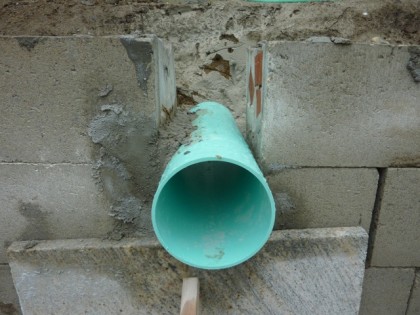 Today, more cement went in. This baby's not going anywhere…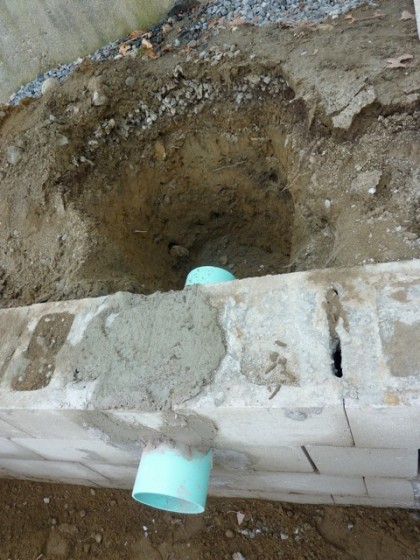 Eventually that pipe will connect to the pond filter and pump. More on that when I have something to show you.
With specifications from the engineer, RI Welding was able to make the steel supports that will hold the two bridges across the pond. In case you're wondering, yes, that's a 1/4″ wall of Type 304 stainless steel (whatever that means)…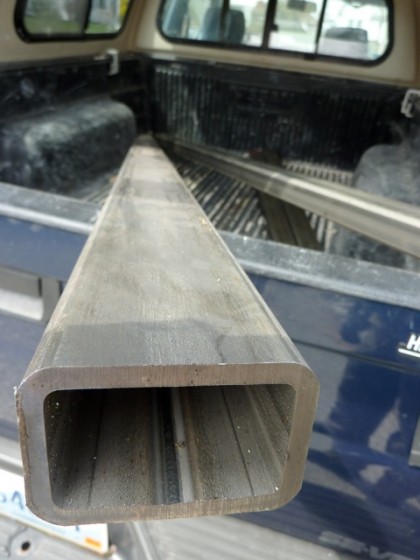 This afternoon we decided on the placement of the bridges…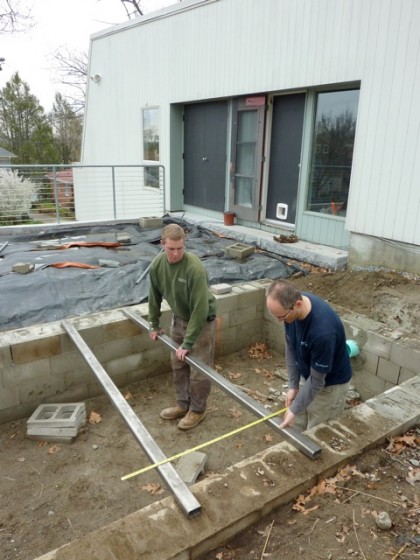 After much noise and cement dust, the walls were notched to hold the steel in place…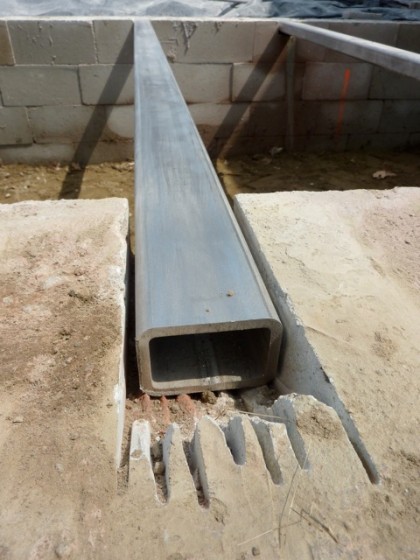 Tomorrow, the flexible pond liner will go down with the steel supports right on top of it. With the steel in, you have a pretty good idea of what it's going to look like when it's finished…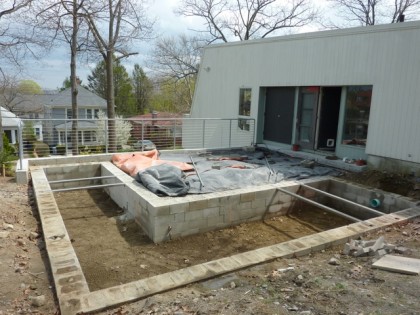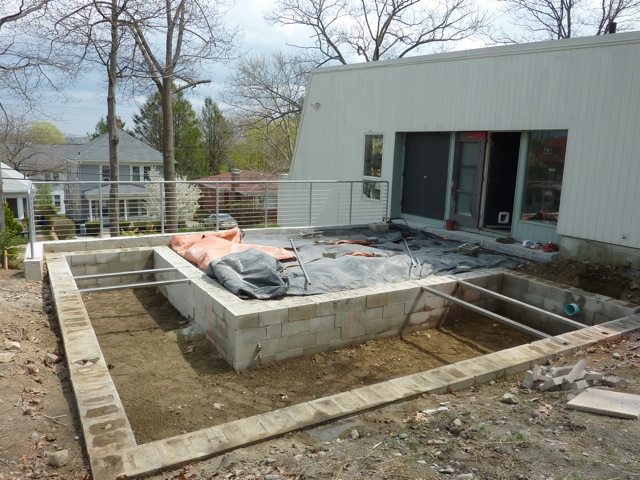 I wonder if we'll have a pond and patio ready for celebrating Cinco de Mayo? Probably too much to hope for. But I'll keep some limes handy anyway. You know, just in case.